Best Guitar Lessons For Kids
Most children from an early age have a craving for art. While one child reaches for a pencil and paper, another dances, and the third prefers to experiment with a musical instrument. In this case, it is very useful to develop the child's skills and give him the opportunity to try any creative hobby. This will be especially helpful for children with a more developed right brain, as this will mean that they are more likely to succeed in creativity. Moreover, if you yourself are a musician or just like to play the guitar from time to time, most likely your child will also show interest in this musical instrument.
So, if your child wants to take guitar lessons or you want to develop their creativity, you may run into problems. The first and main one is the lack of qualified teachers in the city of your residence. Another problem is time. Of course, you will need to take the time to take your child to and from school, and this will need to be repeated several times a week. However, in the 21st century, there is an excellent solution to all problems at once – and these are kids guitar lessons online. Not only can you choose the course that suits you and your child, but also look at the various online teachers and choose the one that seems most experienced and pleasant to you. That is why today we decided to talk about their most popular quality guitar lessons online for kids, so that your kid can make progress at an early age.
How Can I Choose the Best Online Guitar Lessons For Kids?
Surely you understand that the brain of a child is as fickle and impulsive as possible. Moreover, children often have little patience, especially when it comes to taking up a new hobby and getting results quickly. Children want to see some kind of progress right from the start. That's why it's important to avoid bad investments in your child's hobbies. If you're looking for online guitar lessons for kids step by step, make sure they:
It has a trial period. You can never know exactly which online lesson, course or teacher your child will like, so a free course trial can be a great option to see how they react.
Lessons are simple. Of course, when choosing a resource for a child, it is important to make sure that it is as simple and understandable as possible so that the child's brain can focus, understand and apply the lesson in practice.
The child likes it. While some online lessons arouse a child's interest and desire to learn, others can annoy him, cause misunderstanding and even create a feeling of worthlessness. That is why it is important to monitor the reaction of your child and make sure that he is interested in watching this or that course.
Interesting and not boring. The presentation of material for children should be in the most interesting game format so that the child does not get bored and does not associate a musical instrument with something negative.
What is the Best Age to Start Best Free Online Guitar Lessons For Kids?
Many people looking for kid guitar lessons online for free also want to know what is the best age to start lessons. This question is quite difficult to answer unambiguously, since a small child has a very hard time concentrating on anything for a significant period of time. That is why if your child is only three to five years old, you should not expect great results from him and invest in something that he may simply not like.
Most psychologists and professional teachers say that the most suitable age to start online electric guitar lessons for kids is 7-8 years old. Of course, this does not mean at all that your child should not start playing the guitar earlier. We just want to draw your attention to the fact that at a younger age it is very difficult to distinguish a real craving for knowledge from a fleeting hobby.
Top Best Online Guitar Lessons For Children
Recently, more and more requests such as free electric guitar lessons online for kids or free online guitar lessons for small kids have been found on the Internet, which means that people are really looking for an opportunity to test courses for free. Luckily, all of the options below come with a free trial so you can see if these activities are right for your child. So, let's get acquainted with our top 3 free kids guitar lessons online!
Here are our top picks: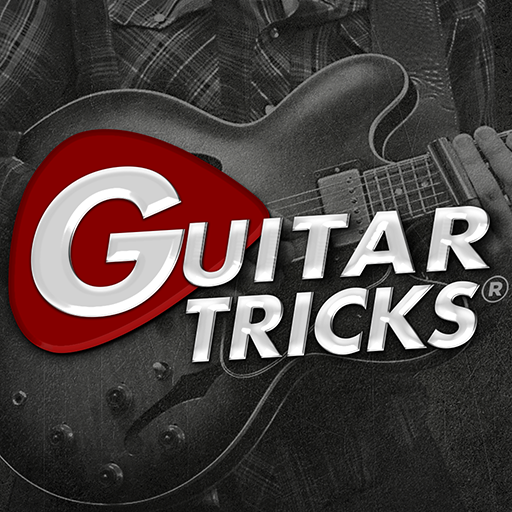 1)Guitar Tricks
So, if you have done a little research of guitar lessons online free for kids on your own, then you have probably come across Guitar Trick at least once – the largest online repository of guitar lessons in the world. This platform has been on the market since 1998 and still remains the leader in this area.
They offer both online video courses and private lessons, so you can easily choose what is right for you. Moreover, they are very strong in the field of the content of guitar lessons for beginners, so even if your child has never held a guitar in his hands, he will be able to figure it out without any problems.
If you want to start free guitar lessons for kids online with Guitar Trick, check out Guitar Fundamentals Level I and II. They cover the entire base from reading notes to complex chords and are the most complete and convenient for children.
If you are looking for free online children's guitar lessons, then you should know that Guitar Trick offers you a 14 day free period to help you understand if your child likes this platform. In addition, we have classified this course as one of the best free kids guitar online lessons, since membership on the site gives access not only to two courses for beginners, but also to all other materials!
However, if your child decides that he is not interested, then after 14 days you can cancel the subscription from you will not be charged. It should also be noted that you have 60 days after the trial period to cancel your subscription for a full refund. So, if you are looking for the best free online guitar lessons for children, then Guitar Trick is definitely what you were looking for.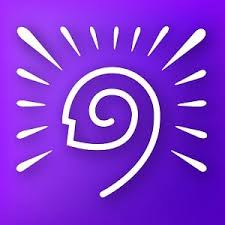 2)TrueFire
If your child shows an interest in rock music from an early age, then we have good news for you, namely the Little Kids Rock course from TrueFire. This resource contains a huge number of guitar lessons and courses that have been created by various organizations and teachers.
The most famous of them are Steve Vai, Andy Timmons and others. The videos from the Little Rockers course are short, which will allow children to absorb the material perfectly (you will learn 96 minutes of educational content).
Moreover, it should be noted that the price of the initial stage of education is the most pleasant – only $9.99. Thus, even if you were looking for free online guitar lessons for kids, you can definitely afford to pay for this course.
If we talk about other courses from TrueFire, That they are somewhat advanced in the field. Although the site also has courses for beginners, they are suitable for older children. So if you are looking for online guitar lessons for 10 yers old then TrueFire might be a good option.
3) Guitargate Courses
If for one reason or another the previous versions of guitar lessons for kids online are not suitable for you, then we strongly recommend that you pay attention to Guitargate Courses.
First of all, she wanted to tell you that Michael Palmisano created all his courses from scratch, relying only on many years of teaching experience and knowledge that he received at the Guitar Institute of Technology at the Musicians Institute in Hollywood California.
We ranked it online free guitar lessons for kids in the top of the best, as its content covers literally everything from basic beginners to advanced material that will help increase the level of your child's skills.
Guitargate is a unique service because you have several options to test basic guitar lessons for kids online and see if they are right for your child. First of all, you can take advantage of the free trial, which gives you access to all online lessons for three days. If you like online guitar lessons for kids then you can purchase a membership for $9.99 per month.
Guitargate also offers the option to purchase individual courses for about $25 per course. So, if you're not interested in membership, you can simply purchase the $25 course and complete it. It should be noted that we also rated Guitargate as the best children's online guitar lessons, as you will get the opportunity to publish videos and get real feedback on your playing from the instructor.
Guitargate is an excellent service of free guitar lessons online for children, which is as close as possible to real lessons and will allow you to get progress in the shortest possible time.