Best Bass Guitar Online Lessons
The bass guitar is a musical instrument that has been one of the most popular in the world for many decades. Even though it looks like a regular guitar in many ways, learning to play the bass guitar takes a lot of effort. Not only do you need to know basic playing and rhythm techniques, but you also need to develop a strong sense of timing. However, of course, nothing is impossible and if you are determined to learn how to play the bass guitar, then most likely you are exploring the most affordable options for you.
Offline lessons have been and will continue to be popular as they provide personal touch, instant feedback and one-on-one practice. However, not every person can afford to spend time traveling back and forth several times a week. What's more, if you live in a small town, you probably won't be able to find a qualified bass teacher. However, there is a solution, and this is online bass guitar lessons for beginners!
Online guitar lessons have been around for decades, but in the last five years they have gained a lot of popularity. During the coronavirus pandemic, people have increasingly stayed at home and found new hobbies and ways to explore them. Thus, instead of real classes, people began to attend online courses that helped them quickly master a new skill or profession. Online lessons allow you to save a huge amount of time and choose the lesson time that suits you. So, if you decide to plunge headlong into the world of bass guitar, then best online bass guitar lessons is exactly what you need!
What to Look for When Choosing Online Bass Guitar Lessons?
When choosing the best bass guitar lessons online, there are many points that you need to pay attention to. The first is the age of the student. Are you looking for online bass guitar lessons for kids or for adults? This can be critical, as lessons for children are shorter, slower, and more detailed, making it easier for them to absorb the material. Speaking of lessons for adults, they are as informative as possible in order not to waste the time of people who have work and personal lives.
Another important factor is the length of the course. Whether you are a beginner or a professional musician, the course should be optimal in order to allow you to improve your skills in the shortest possible time. Moreover, while one person has a lot of free time to learn guitar, another wants to get the shortest informative course possible.
Also, when choosing bass guitar lessons online, it is important to pay attention to the structure of the course, methods, techniques, and so on. If you are just starting to play the bass guitar, it will be difficult for you to do it yourself, so online bass guitar lessons review can be a great solution.
The last factor you would like to draw your attention to is the trial period. If you start studying on platforms that have a trial period, you will be able to understand whether you like the teacher, where in the lessons, whether the material is understandable, and so on. Thus, we would recommend that you start with the free trial online beginner bass guitar lessons and then upgrade to the paid version.
Top Best Online Bass Guitar Lessons 2023
As you know, at the moment there are a huge number of videos, courses, platforms and lessons on how to learn bass guitar online. However, which one is worth paying attention to? Which of the best bass guitar online lessons is right for you?
Below you will get the answer to the question what is the best online bass guitar lessons and explore the top 4 options for your learning:
online guitar lessons for small kids have been found on the Internet, which means that people are really looking for an opportunity to test courses for free. Luckily, all of the options below come with a free trial so you can see if these activities are right for your child. So, let's get acquainted with our top 3 free kids guitar lessons online!
Here are our top picks:
1)Artistworks
We decided to start our top online bass guitar lessons from one of the best platforms on the market – Artistworks. She offers personalized online bass lessons. Artistworks is an online bass guitar video lesson that will help you master various techniques and genres.
Also with Artistworks you can choose the course length that suits you best – three, six or twelve months. By subscribing to this platform you will have access to all video lessons, bass guitar tabs and backing tracks.
If you are looking for beginners bass guitar lessons online, then Artistworks is perfect for you as the curriculum is divided into beginner, intermediate and advanced bass lessons. What's more, what makes this program one of the best online bass guitar lessons for beginners is the ability to submit recorded lessons and receive personalized feedback from a bass guitar instructor.
You will also receive music theory workshops, as well as an in-depth course that covers both theory and practice. Artistworks is one of the best online bass guitar lessons you can find on the market.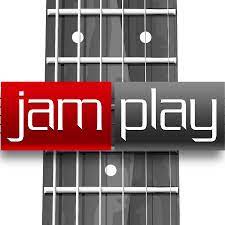 2)Jam Play
If you are wondering if online bass guitar lessons are recommended, then JamPlay will leave you in no doubt. This platform has existed since 2006 and is still one of the most famous for getting online guitar and bass lessons. First of all, it should be noted that the content is very well organized and easy to use.
It is also the most extensive and bass lessons are searchable by skill level, song, artist and even style. If you are looking for beginner bass guitar lessons online, then JamPlay will be a great helper and offer you 200 lessons for beginners and more than 10 experienced instructors. We also classified the platform as guitar bass lessons online best, as you can easily learn not only from a computer, but also from a tablet or phone.
As already mentioned, JamPlay is electric bass guitar video lessons online. However, it is important to note that they are shot in a professional studio with quality production and incredibly good picture quality. What's more, this platform features an impressive team of instructors that will let you learn from the best.
The lessons are divided into four stages, where the first stage is for beginners, the second includes advanced specific lessons that cover various genres. The third section is dedicated to songs and offers over 50 slow speed lessons that you can work through until you reach your goal.
Also at this stage, teachers accept requests and are eager to teach you how to play your favorite songs. Once you have completed all the steps, you will be able to access the Artist Series where you can learn how to play different styles of famous Bassists. So, if you are looking for online lessons that include both bass and guitar, choose JamPlay without a doubt.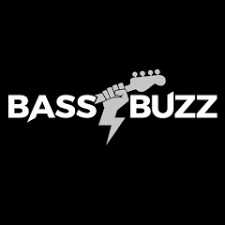 3) BassBuzz
If you're looking for a platform that's specifically aimed at beginner bass players, then BassBuzz is definitely your best bet. This is a well structured website that provides online bass lessons. Students can easily find all the information they need on how to tune the instrument, and the lessons are designed so that you can learn to improvise step by step.
Among other things, the lessons will include a wide range of knowledge, including playing along with the song and understanding the notes. So if you were looking for online bass guitar lessons for playing along with guitar chords, then BassBuzz is what you need.
A distinctive feature of BassBuzz is the trial period, which is very important for many aspiring musicians. The site will offer you a 180 day guarantee with a full refund if you are not satisfied with the lessons. With BassBuzz, you'll get flexible class times, helpful tips for beginners, technique and rhythm training, and the best fit for beginners.
4) Yousician Bass Guitar Lessons
Yousician This is another great interactive service that will help you learn how to tune your bass guitar, play with a pick, learn basic chords, bass scales, tablature and sheet music. You can also use both the app and the website, whichever is more convenient for you.
The great thing about Yousician is that the duration of the course is unlimited and you can access the lessons without any time limit. Also, the platform offers a seven-day free trial period, which will help you understand whether you like classes or not.
The website is as structured as possible and is divided into three main parts. Lead will teach you all the tricks of bass guitar, Knowledge will allow you to practice your ear and the musical alphabet, and Rhythm will allow you to play chords using a pick and fingers. However, before purchasing it, please note that exercises and lessons for advanced players are not enough, and you will need to pay extra money for a premium subscription.