At the moment, there are a huge number of resources that will help you learn how to play the guitar. However, among this huge variety, it is quite difficult to choose the most suitable one for you, and today for this reason we will tell you about such a site as Guitar Tricks. This guitar tricks review will help you understand how the platform works, how much it costs, who it suits, and draw your attention to the main advantages and disadvantages of Guitar Tricks.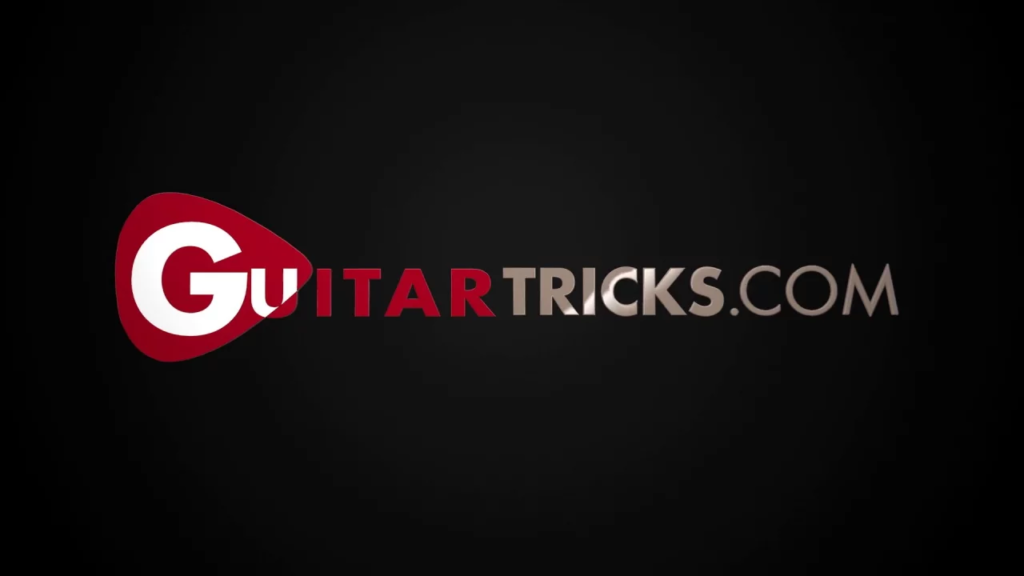 Guitar Tricks: Short Description
If it seems to you that online lessons are a new trend that has been gaining popularity over the past few years, then this is not true. The Guitar Tricks website appeared on the online education market back in 1998, when many people did not even have stable access to the Internet. Thus, it can truly be called one of the first guitar learning websites. That is why Guitar Tricks has a big advantage over its competitors. Why? Let's figure it out.
Years of experience are paying off as the site has constantly tested different learning models and developed its own unique style. They also worked hard on their approach specifically to online learning so that their teaching methods work for their students. Moreover, in such a huge amount of time, they have been able to develop a significant amount of materials, content and resources in order for their students to learn the guitar as quickly as possible.
The Guitar Tricks website currently has over 11,000 videos and a database of more than 900 songs and counting. It should also be noted that, unlike many of its competitors, most of this site is aimed at intermediate and advanced players, which is why Guitar Tricks is considered one of the best resources for experienced guitarists who want to continue to develop their skills.
How Does Guitar Tricks Work?
Before purchasing a subscription, many people wonder if the Guitar Tricks for beginners site is suitable, if an experienced guitarist should pay attention to it, and how deep they can increase their knowledge. That is why we want to take a closer look at how this platform works and who it is suitable for.
After you sign up and login to the site, you will be able to see four main categories of lessons on the main page: Beginner, Experienced, Songs and Styles. Once you make your selection, you will be given access to a portal that has a lesson plan for each of these categories. Let's explore them in more detail:
Beginner lessons. If you didn't know if Guitar Tricks is suitable for beginners, then the answer is yes, as it has a huge number of lessons for those who never played guitar. First of all, it is worth noting that it offers two levels of guitar basics. You can start with how to hold the guitar and work your way up to learning open chords at the first level. The second level will focus on how to play power chords and read sheet music. Also there you can find four lessons that are dedicated to specific musical styles such as blues, rock, acoustic and country, which in turn are divided into two levels of difficulty and cover the main outstanding elements of each of these genres. Also in this module you can find a huge amount of additional resources, which include simplified versions of famous songs, practice tips and much more.
Experienced lessons. If you've played the guitar before and want to improve your skills, then Guitar Tricks has a huge amount of content for you too. This block has the same layout as the first one and includes the same playstyles but with more complex and advanced content. The basic lessons in this module cover a wealth of information, from perfecting chord transitions to major and minor scales. In addition, the experienced lessons also include guidance on different types of play, tone, and tricks you can use to add more emotion to your play. Thus, if you want to really get in-depth knowledge and a good quality base in advanced topics, then these lessons from Guitar Tricks will be a great option for you.
Learn to play songs. If you have a specific song that you would like to learn, then this section will be just what you need. The site currently has over 900 popular songs for you to learn, so you have no problem finding what you're really interested in. What's more, with Guitar Tricks you'll also get a step-by-step guide on how to learn a song, which will include everything from tips for improving playback to tone adjustments. Also, while analyzing this site, we couldn't help but pay attention to the level of detail, which covers literally everything that is possible to improve this or that song. However, we also want to mention that if you are a pop music fan, then there won't be many songs for you to learn. Most likely, Guitar Tricks focused on more popular styles that get people started playing the guitar, such as rock and metal. However, in any case, you will find songs that you will like too!
Learn guitar styles. If you are interested in specific playing styles, then Guitar Tricks also has an interesting offer for you. In this section, you'll get a breakdown of the elements that make up a particular style of play. What's more, the site covers over a dozen different styles, so once completed, you'll be able to get the most out of how to play each style. It should also be noted that some styles, such as metal or country, have more resources and lessons than others, but you can also find information on more specific styles.
Who Is Guitar Tricks Best For?
If you've never tried online learning, then you probably want to know if Guitar Tricks is right for you. That is why we decided to answer the question for whom this resource would be a great option:
Beginners. As already mentioned, Guitar Tricks has a great beginner's block that has a comprehensive program and walks the beginner step by step through everything there is to know about guitar and music performance. After completing the lessons for the beginner, you will be able to have a quality deep base and continue to develop your musical skills.
Experienced players. If you already have guitar experience and want to hone a certain skill or style, then Guitar Tricks is also the perfect solution for you. Unlike many resources that teach guitar online, it is also aimed not only at beginners, but also at experienced musicians, so you can improve your skills without a doubt in the shortest possible time.
Song lovers. As already mentioned, this site has a huge library of songs that you can explore. So, if you have a solid base and are just interested in learning new musical material, then Guitar Tricks will offer you access to over 900 songs from different genres for you to learn.
People who prefer personal lessons. If courses aren't exactly your way of working and you prefer to learn at your own pace, the site also offers one-to-one coaching and one-on-one lessons with an instructor. Thus, you can study all the nuances that interest you, as well as get personal feedback about your game and shortcomings, and fix them in the shortest possible time.
Guitar Tricks Price
Of course, before making a decision about Guitar Tricks, you need to know the price you have to pay. Analyzing this site, we were pleasantly surprised, since the price is the most affordable for any musician:
$19.95 per month
$180 per year (meaning you save about 25% by purchasing a yearly subscription)
One on one consultations are paid separately
Also, we would like to draw your attention to the fact that Guitar Tricks has a 14 day free trial period. You will get access to all 11,000 lessons for free, which will help you understand if this learning platform is right for you or not. If for one reason or another you don't like Guitar Tricks, you can cancel your subscription at any time.
Another distinctive feature of the site that we would like to draw your attention to is the 60 day warranty. Guitar Tricks says "you'll be playing better in 60 days or your money back, guaranteed!" which means you do not face any risks by purchasing a subscription
Final Word
Guitar Tricks is a great site for both beginners and experienced guitarists, proven over the years. You can access convenient online lessons and get all the information you need about playing the guitar. A huge library of songs will allow you to learn your favorite hits in the shortest possible time, and a free trial will help you see if this platform is right for you.