Top Best Online Rock Guitar Lessons
Rock music has been and remains one of the most popular genres for many years. Thousands of people are inspired by rock musicians every year and decide to learn the guitar, but most of them can't do it on their own. Let's be honest, most self-taught musicians have actually used tutors, courses, or books to improve their skills. And it is right! In order to quickly master a particular skill, you must learn from someone who has already mastered it and knows how to do it in the shortest possible time.
At the moment, there is nothing better for quickly mastering rock music on the guitar than online lessons. It gives you the opportunity to choose any teacher in the world and study at any time of the day or night that is convenient for you. Also with online guitar lessons you don't have to spend time on the road and you can practice even more. Below you can explore the best resources to help you learn rock music on guitar as soon as possible.
Top Best Online Rock Guitar Lessons
Here are our top picks: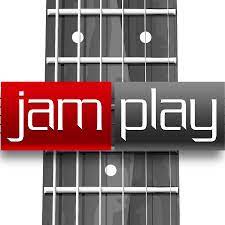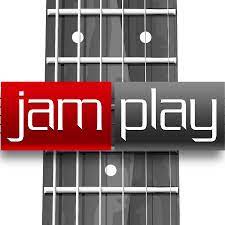 1) JamPlay
Another well-known website, without which no top best online rock guitar lessons are complete, is JamPlay. It was founded in 2006 and since then has been one of the leading online guitar education companies on the market.
At the moment, the JamPlay website has more than 100 qualified teachers who will find an individual approach to you and will meet all your desires and needs. Lessons from JamPlay are also as exhaustive and detailed as possible, which is very important for beginner musicians. They also have their own app, which is just incredible for tracking their learning progress.
JamPlay has a huge variety of styles such as country, reggae, blues, rock and more. Rock is a fairly popular musical genre, so you will find a huge number of different video lessons that will help you master it in the shortest possible time, as well as pay attention to the main nuances associated with the playing style.
It is also impossible not to pay attention to the guitar tabs offered by the site, which are as convenient as possible. It works on mobile phones, so you don't need a computer to practice. What's more, you can also get many plugins, from an online tuner to a metronome. JamPlay will also give you access to the scale and harmony library.
So, if you prefer your mobile phone to your computer or are often on the road, JamPlay will be your indispensable resource for learning rock music on the guitar.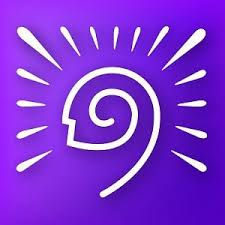 2)TrueFire
If you've googled rock guitar lessons online at least once, you've probably heard of True Fire. It was founded back in 1991 and at that time was the main supplier of music lessons that can only be found on the Internet.
The site has continued to grow and develop and currently has over 40,000 different video tutorials and about 700 courses for beginner and intermediate guitarists. Much of the content on TrueFire is devoted to developing methods, so you can improve your guitar playing skills as quickly as possible.
The advantage of this option is that TrueFire offers a free 30 day trial that will give you access to the lessons before you purchase it. Thus, you can understand if this resource is right for you or if you want to try something else.
However, if you were looking not for online rock guitar lessons course, but for private lessons, then TrueFire offers this option too. Moreover, there are more than two hundred teachers with broad teaching skills, so you can easily find one that will meet your desires and needs, and also lead you to the result in the shortest possible time.
By choosing TrueFire, you will be able to learn a huge number of tunes from popular styles such as cancer, blues, jazz, country and so on. What's more, whether you don't have a personal computer or don't use it often, they also have a mobile app that is available for both Android and iOS. So, if you were looking for the best online guitar lessons for rock, then TrueFire is exactly what you need.
3) Guitar Tricks
Guitar Tricks took its place in online guitar learning resources back in 1998 and was one of the first to offer this type of training. Of course, all these years the site has not stood still, and at the moment it already has more than 11,000 samples and more than 1,000 tunes from plenty of bands.
What's more, Guitar Tricks has a huge pool of top-notch experienced guitar educators and instructors, so you can be sure you're getting a quality education. If you're not sure if a site is right for your level of play, don't worry. They have samples and tunes for beginners, intermediate players and even experienced musicians.
The main advantage of this site is that it allows you to move at your own speed, which makes learning much easier. Guitar Tricks also has free trial lessons, so you can try out the platform before making a purchase.
They have a huge number of different video lessons about the genre like rock, so you can quickly get the base and practice. In addition, the video series presented on this site are as easy to understand as possible, which will allow you to improve your guitar playing skills in the shortest possible time.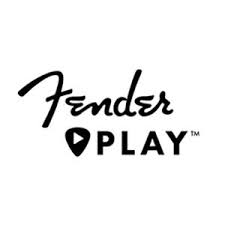 4)Fender Play
Last but not least, the resource that we would like to introduce you to today has also been on the market for many years and still remains in demand and popular – this is Fender Play. It is important to note that this site is ideal for beginners and is aimed specifically at those musicians who have no previous guitar skills.
The site is as easy to use as possible, so if you've never used online courses to learn anything before, you should be able to handle Fender Play without any problems. It also includes various musical styles, from rock to blues and even country. Here you can learn not only the basic principles of rock music, but also move to a more advanced level, as well as complex chords and compositions.
The main disadvantage of the Fender Play is that it is not suitable for advanced or professional guitarists, as it is more aimed at beginners. Also, it doesn't have a huge number of subtypes to explore if you're interested in funk or surf-rock, for example. However, if you want to master the basics of rock guitar and don't know where to start, then there is nothing better than the Fender Play.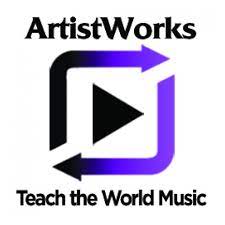 5)Artist Works
Another popular resource of rock guitar online lessons that will quickly get you up to speed is Artist Works. This site has been around since 2008 and currently has over 50,000 different student videos. It doesn't matter what level you're at, as Artist Works offers material for both beginners, intermediates and even advanced guitarists. What's more, what makes this platform stand out is the ability to send a recording of your game to top teachers so that they can give you individual feedback and help you with things you're not good at.
We would also like to mention that Artist Works is a strategy-based learning system, which is why most of the lessons focus on further developing your guitar playing skills (rather than learning specific tunes). In addition, on the site you will have the opportunity to choose from various musical styles and study exactly the one you need.
Artist Works offers you lessons in country, fingerstyle, traditional style and more. They also, of course, have a huge number of different video lessons regarding rock, so you will definitely be able to improve your skills in the shortest possible time.
Artist Works has also brought together the most qualified and experienced teachers, many of whom are well-known performers. That is why personalized informational criticism will be most useful in developing your skills.
However, before purchasing a subscription to Artist Works, you should know that the list of tunes is not so good, as the site is more focused on improving your playing technique.
Conclusion
While finding the right resource for learning rock guitar can be quite a challenge, it's still quite fun. Now we have a huge amount of resources and opportunities to learn this or that science, and rock music is no exception. Most of the above platforms have a free trial that will help you test the site and see if it is suitable for your learning or not. However, all of the above options are proven and will be both a good start and an opportunity to improve existing skills. We wish you good luck!