Top Best Country Guitar Lessons Online
Country is a genre of music that includes a huge number of different techniques and nuances that are important to master. This may seem simple at first, but as you delve deeper into country music, you will realize that you need a quality resource to gain knowledge and improve the quality of your playing.
So, if you're serious about learning country music on the guitar, you've come to the right place. Now there are a huge number of different video lessons, courses, resources and apps, that teach country guitar playing. However, which one can be trusted? Which of the resources will not be a waste of money? This question is quite difficult to answer, especially if you are a beginner and have no idea what to look for. However, our top best country guitar lessons online will help you explore the most popular and quality options and choose the one that best suits your wants, needs and level.
Top Best Country Guitar Lessons Online
Here are our top picks: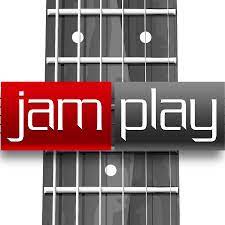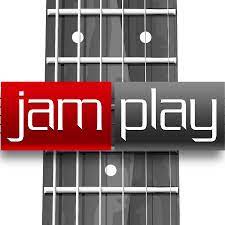 1) JamPlay
JamPlay is another extremely popular site with online guitar lessons that will allow you to get all the knowledge you need. If you already have a background in country guitar, but your goal is to improve your skills and abilities, then country music lessons from JamPlay will be your best solution.
It is this resource that has a huge number of country guitar lessons, specially created so that you can develop specific playing techniques. Unlike GuitarTricks, this site has specific courses covering certain topics within country guitar. Thus, with JamPlay you have the opportunity to skip this or that part and study exactly what you need.
JamPlay currently offers over 180 different video tutorials focused on country guitar concepts. Moreover, each lesson usually comes with additional materials that you can download, print and use offline. Some lessons from JamPlay include lead guitar stylings used in classic country, classic licks used in country music, modern lead styles emerging in newer country music and many more.
It should also be noted that JamPlay lessons are usually filmed from different angles, which will allow you to clearly see the guitar neck, as well as both hands, and be able to repeat what the instructor is doing. Among other things, the site also offers a huge number of song-based lessons that will help you learn your favorite pieces and practice what you have learned.
Thus, we want to note that JamPlay country lessons are best suited for intermediate players who already have a fairly good base in country guitar. In this way, they can not only improve their skills and techniques, but also move on to specific lessons without having to go through the entire course.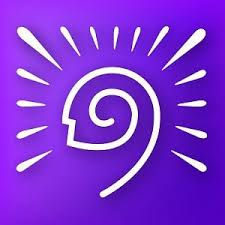 2)TrueFire
If your level of guitar playing is somewhere between intermediate and advanced, then you will most likely find it rather difficult to find the right resource for learning country music, but we did it for you!
TrueFire offers the best online country guitar lessons for experienced musicians and will help you learn the playing techniques of your favorite artists. Moreover, some of them are taught on TrueFire, so you have an incredible opportunity to learn from living legends.
In fact, the TrueFire site truly is the best when it comes to teaching specific, specialized skills and techniques for any musical genre. Their database of lessons is incredibly huge, so most likely you will be able to find everything you need thanks to this resource.
If you prefer a more linear approach instead of looking for tutorials on your own, TrueFire has a solution for you too. You can open the country section where you will see 10 levels of lessons designed specifically to take you from one level to another. In addition to these courses, you will have access to additional knowledge, so you can master much more than just the basics.
What else makes TrueFire one of the best resources for country guitar online lessons? These are undoubtedly his famous teachers. The tutorials from this site allow famous guitarists to show you all the famous techniques through a series of online lessons. You will also get information about why musicians use this or that technique, which will help you decide which one to choose for you.
On TrueFire, you can get courses from instructors like Jason Laughlin, Johnny Hiland, Matthew Lee, Andy Wood and many more. Among other things, TrueFire has a large amount of supplemental material that you can download with each video lesson, as well as the ability to read the tabs of every passage played within a lesson. Another unique piece from TrueFire is the various jam packs with backing tracks allowing you to improvise along with the world's musicians.
3) Guitar Tricks
If you are wondering "what is the best online source of country music lessons for guitar?" then we strongly recommend that you pay attention to such a resource as Guitar Tricks. At the moment, the site has two courses specifically aimed at learning country guitar techniques. Each course is divided into chapters of videos that build on previous lessons.
They will give you the most specific and understandable way to achieve all your guitar playing goals. The main advantage of Guitar Tricks, which makes it one of the best online country guitar lessons, is that you don't have to think about what exactly you should learn tomorrow, as the entire course will be tailor-made for your needs.
Thanks to the lessons from Guitar Tricks, you can learn a huge number of different concepts, such as common chord progressions, classic licks in country music, strumming patterns, pedal steel lead styles, fingerpicking, gear settings, building methods and many more.
Thus, if you regularly pay attention to practice, then the Guitar Tricks website guarantees that you will master all the necessary skills in the shortest possible time. Among other things, this site also has many country song-based lessons available. This way, you can learn all the necessary information with the help of video lessons, and then put it into practice in a song format.
So, Guitar Tricks will teach you everything you need to know about country guitar playing, as well as give you access to more advanced techniques and nuances that you can't get anywhere else.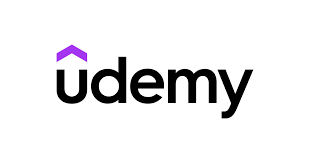 4)Udemy
Udemy is one of the best guitar learning websites. What sets them apart is that they offer a 30 day money back guarantee for anyone who doesn't like the course and wants to try something else. When it comes to country music, you can't help but notice that their guitar lessons are available in several languages, and are also designed with subtitles, so it will be much easier for you to learn.
In addition, Udemy adds quizzes and practice tests to the course to help you test your knowledge. Moreover, Udemy will allow site users to find the most suitable courses based on the length of the video lessons.
Udemy is a one-stop resource that will also help you learn specific aspects of country music, such as music theory, tones, scales, chords, and more. Apart from this, the site also offers several exercises to help you improve your country style guitar playing technique.
Students can also access the tabs in PDF which can be downloaded and used at any time convenient for you. When we searched for "country guitar" on Udemy, we got 2,759 results. So no matter what level you are or what specific topic you want to learn, Udemy has everything you need.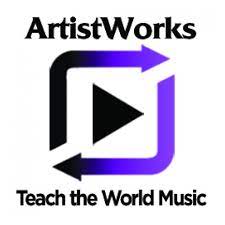 5)Artist Works
ArtistWorks is one of the best websites for people who want to learn how to play country music on the guitar. They have a great electric guitar course with Guthrie Trapp which has hundreds of quality and helpful videos to help you develop your skills in no time.
What's more, the best thing about ArtistWorks is that you can find country style guitar courses that suit your specific needs. However, the site offers you much more than video tutorials. You can also access a large number of theoretical study materials, as well as guitar tabs for in-depth study.
What's more, you can't help but notice that ArtistWorks offers the opportunity to receive instant feedback from the course instructor. Thus, you can quickly get a report on your mistakes and shortcomings and improve your quality of play. Also ArtistWorks will be a great option for those people who especially need to learn at their own pace without sticking to a specific schedule.