TOP ELECTRIC GUITARS UNDER $200
There is a big number of guitars under 200 dollars in the market, so this article is supposed to help you in your decision when choosing one. We will show you which are the best electric guitars under $200, what are their features and characteristics make them be one of the top choices in this price range.
The idea behind this list is to include electric guitars with real value for money. That means they have to sound good (not just look good), they have to be solidly built and easy-playing, even if they're cheap.
We've got some experience testing beginner's guitar models and teaching guitar lessons, but not an expert of any kind – but I consider myself able enough to filter out the bad ones (at least for this price).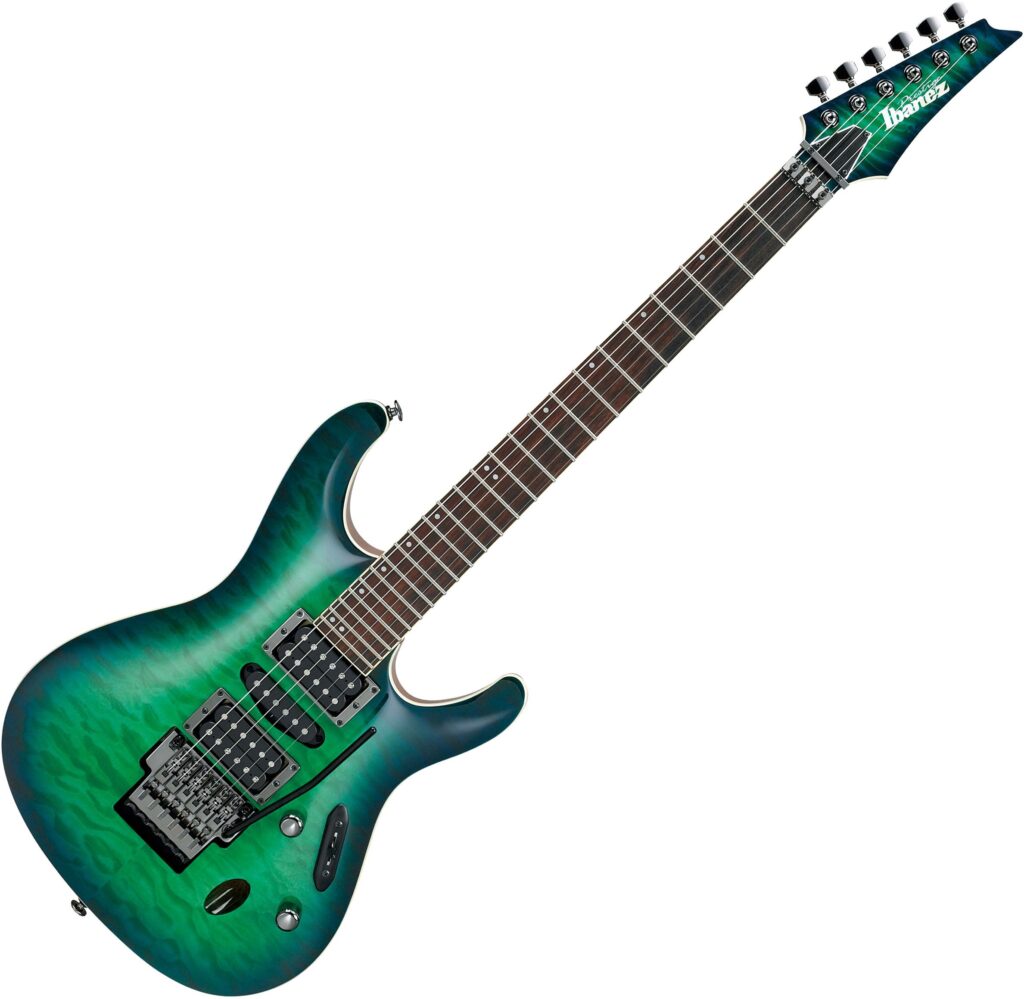 Ibanez has been pumping out some really great guitars as of late and the GRX70QA is no exception.
It may not be as flashy as some of their other models, but if you can appreciate a well-made guitar for what it is then I'm sure you will like the GRX.
This isn't just your average run-of-the-mill beginner pack, there are better pickups with higher quality hardware and wood on this model than most guitars in its class.
These things make a big difference when it comes to sound quality and playability which leads me to my next point…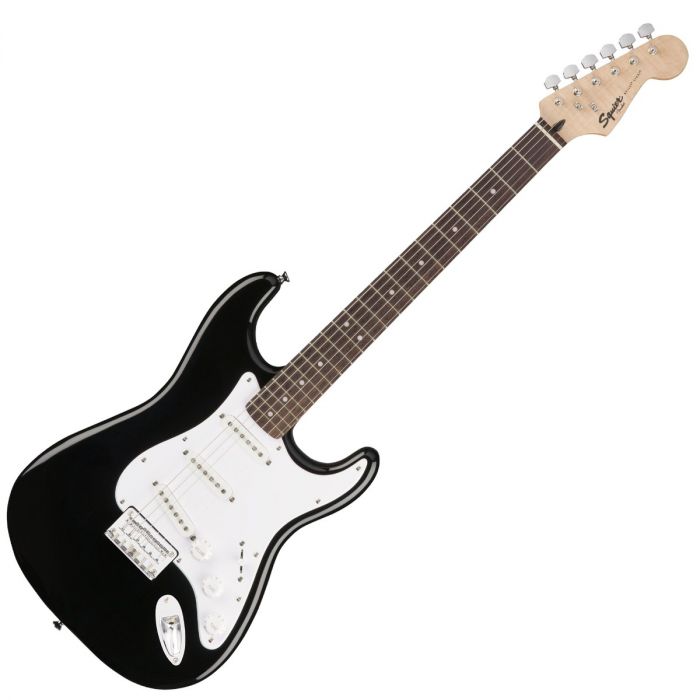 2) Fender Squier Bullet Stratocaster
The Fender Squier Bullet Stratocaster electric guitar is one of the most popular beginner guitars on the market today. It's affordable, easy to play, and features a cool vintage vibe that's perfect for rockers of all skill levels.
Let's take a closer look at this awesome axe and find out why it's such a popular choice for beginners and experienced players alike.
The Squier Bullet Stratocaster comes in either a solid black finish with white pickguard or a sunburst finish with mint green pickguard. Both models feature 22 medium jumbo frets that are perfect for beginners who are learning to play scales and chords.
The maple neck has 21 small "medium-jumbo" frets along the center of the fretboard, making it perfect for both chord playing and soloing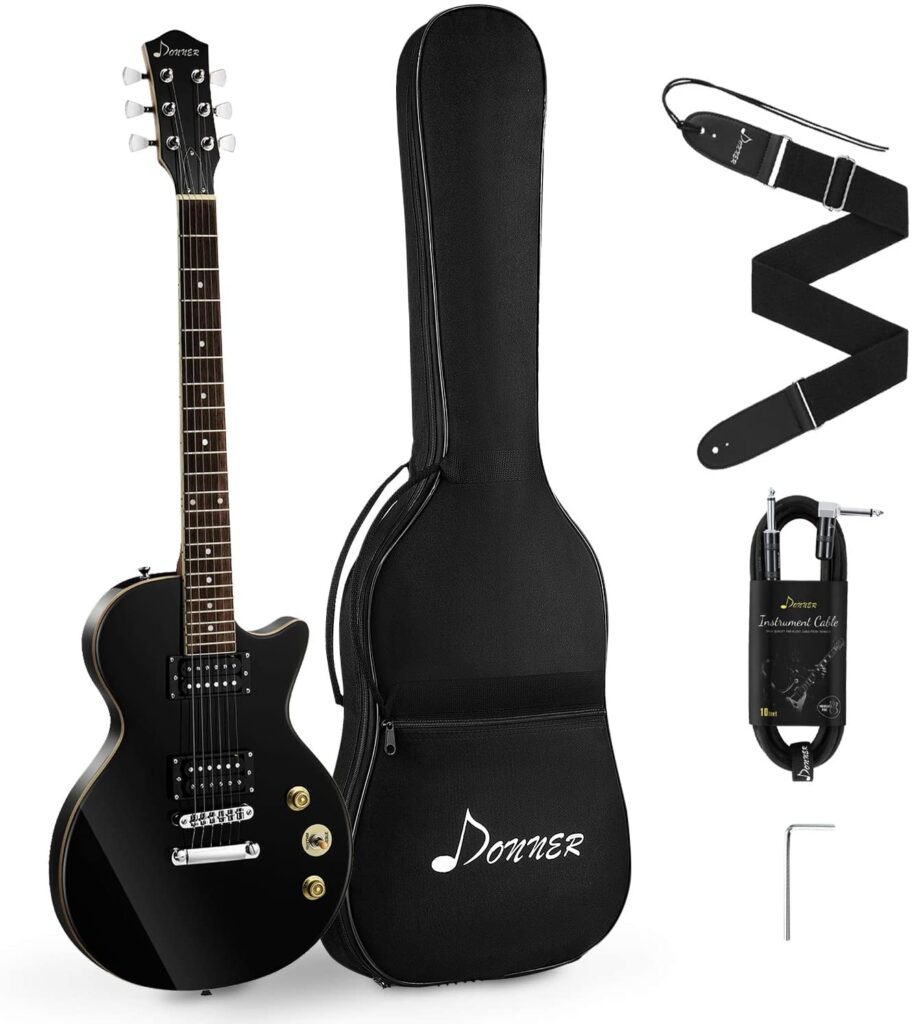 3) Donner DLP-124B Solid Body
The DLP-124 features a solid basswood body with fine arches, chrome tuner keys, a good quality brass strings. Tuning Pegs are made of Steel for easy tuning and to keep the tuned string held in position.
Not only does it have everything you need to learn and play electric guitar, but it's also priced so affordably that jumping in doesn't require a big investment.
The DLP-124 series offers natural, vibrant sound in your hands at a great price with a choice of convenient and practical features that will have the beginning guitarist in your house strumming away in no time. Delivers a smooth tone ideal for rock and roll, playing the blues, and everything else in between!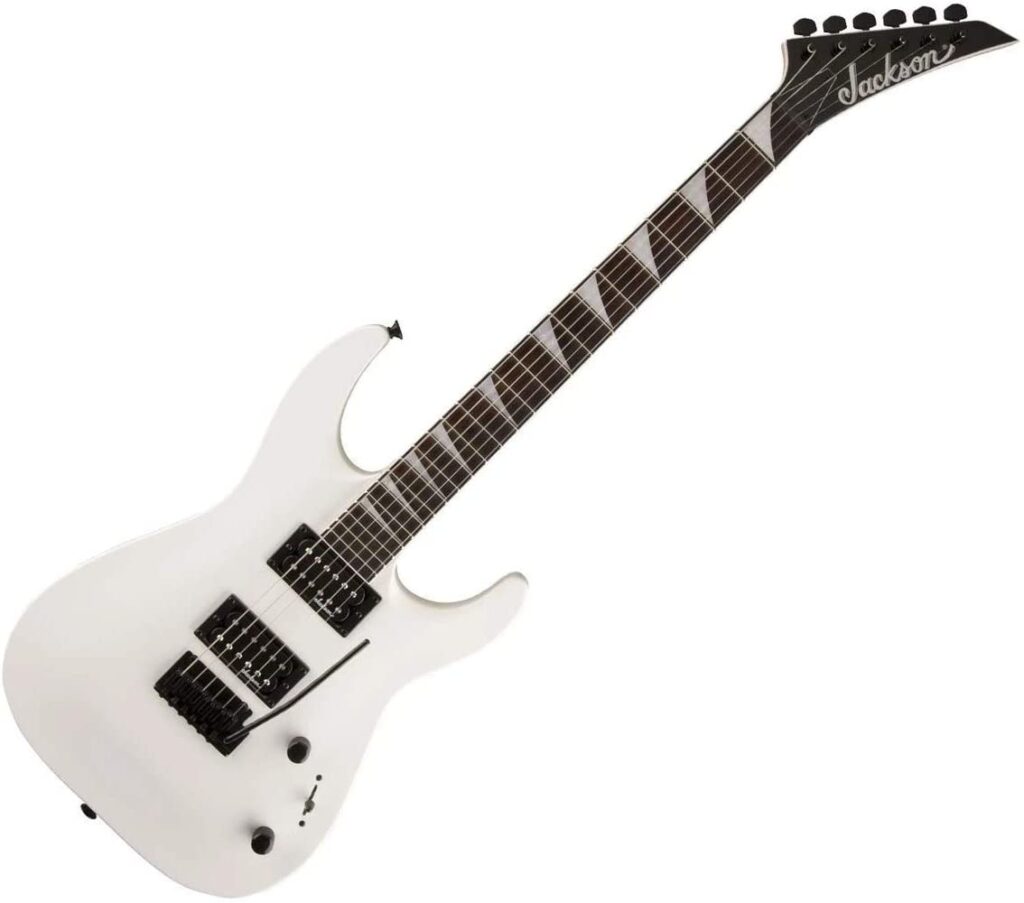 4) Jackson JS22 Dinky
The guitar has a Strat-like shape, with a HSH pickup configuration. It's a pretty lightweight guitar, which makes it comfortable to play for long periods of time. The neck is made out of maple and has a rosewood fretboard. All in all, it looks and feels like a high quality instrument.
To conclude, if you're looking for a great beginner guitar or a mid-range option to upgrade from your starter pack, look elsewhere – there are better options out there at this price point.
However, if you want a high quality instrument that is going to last you years with proper care – Jackson JS22 Dinky is definitely worth checking out!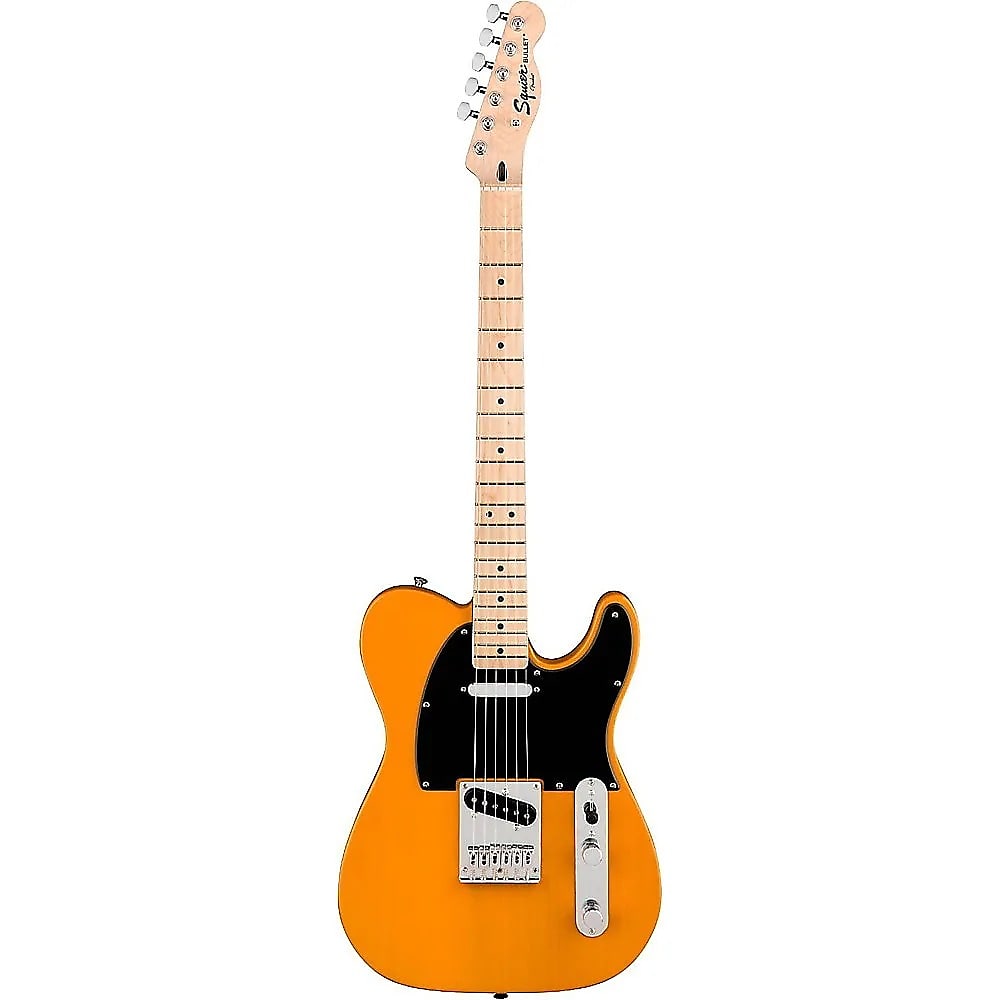 5) Squier by Fender Bullet Telecaster
The Squier by Fender Bullet Telecaster is a great beginner guitar.
It's simple to use and easy to play, making it a perfect choice for those just starting out.
The Bullet Tele has a solid body made of basswood, which makes it lightweight and durable. It also has a maple neck and fingerboard, which help to produce a bright, articulate sound.
The chrome-plated hardware gives the guitar a sleek look and ensures that it will stand up to years of use.
The Bullet Tele is available in both classic and modern styles, so you can choose the one that best suits your taste. It also comes in a variety of colors, so you can the perfect one for you.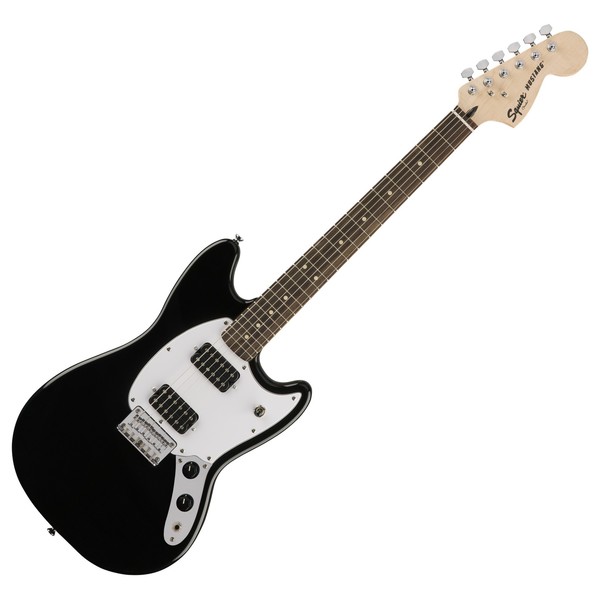 6) Squier by Fender Bullet Mustang HH
If you're looking for an affordable, good-quality guitar, the Squier Bullet Mustang HH is definitely worth considering. Featuring a sleek body design, fast-action maple neck, and twin Fideli'Tron humbuckers, this guitar can handle just about any style of music you throw at it.
The hardtail bridge ensures rock-solid tuning stability, while the high-gloss finish gives it that extra touch of class. Whether you're a beginner or an experienced player, you'll love this instrument.
The Squier Bullet Mustang HH is an excellent choice for beginners or intermediate players who want an affordable guitar that sounds and plays great.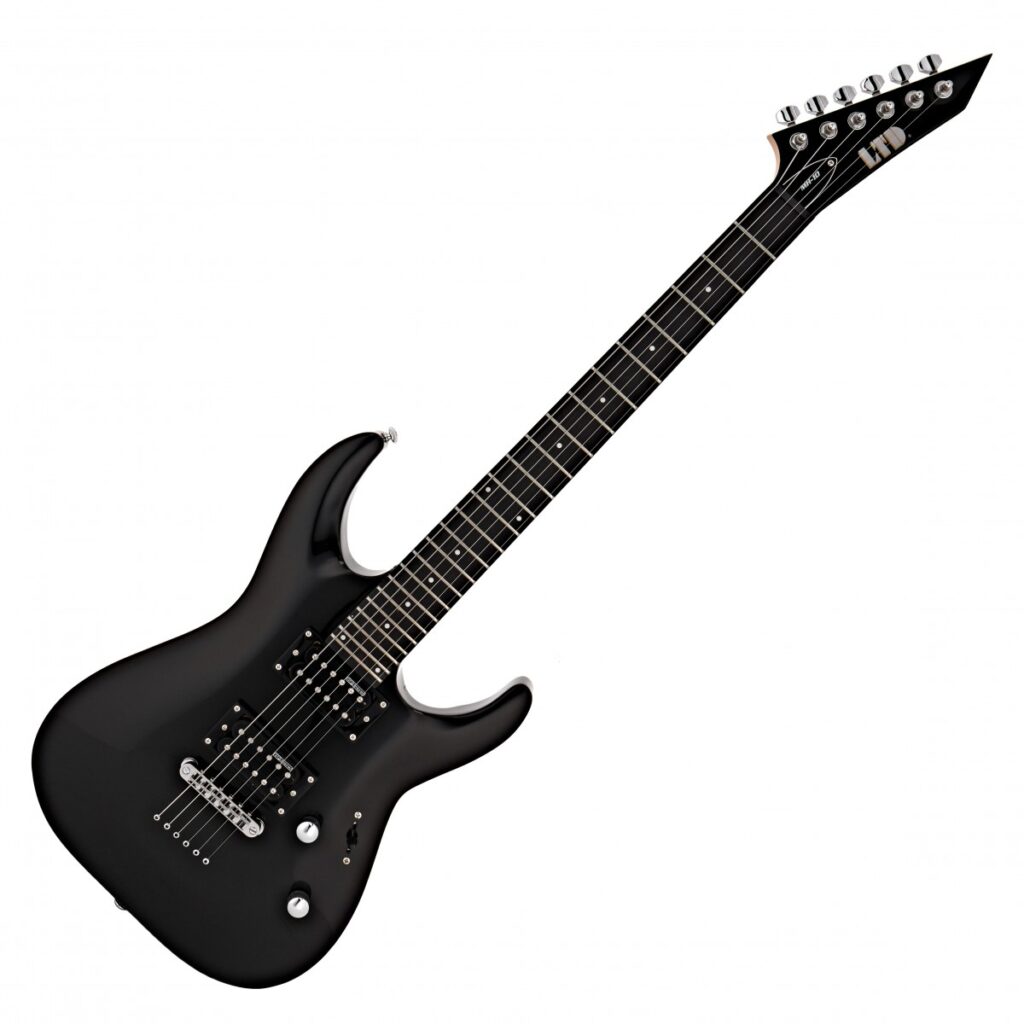 7) ESP LTD MH-10
The ESP LTD MH-10 is a great choice for beginner to intermediate level guitar players.
This guitar is well-made, with a mahogany body and maple neck. It has a rich, warm sound, and is easy to play.
The MH-10 comes with two humbucking pickups, which give it a powerful, full sound.
It also has a Tune-O-Matic bridge and stopbar tailpiece, which help keep the guitar in tune and make it easier to play.
Overall, the ESP LTD MH-10 is an excellent guitar for the price. It's well made, sounds great, and is easy to play. If you're looking for an affordable guitar that doesn't sacrifice quality, the MH-10 is a great choice.