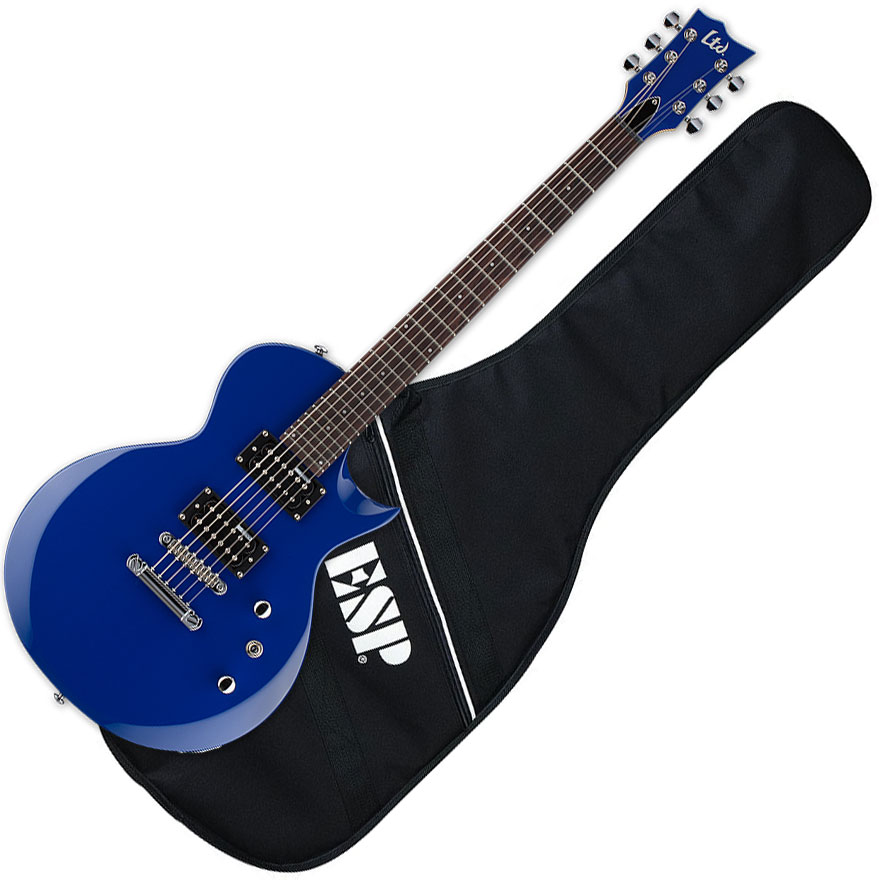 For those of you who are looking for a quality electric guitar on a budget, the ESP LTD EC-10 is definitely worth considering. This guitar is perfect for beginners or experienced players alike, and it offers excellent value for the price. The EC-10 has a solid mahogany body and a bolt-on maple neck, which gives it a nice, bright sound. It also features a rosewood fingerboard with 22 frets, and passive pickups that deliver plenty of power. Overall, the EC-10 is an excellent choice for anyone looking for an affordable electric guitar that doesn't sacrifice quality or tone.
One thing that really sets the EC-10 apart from other guitars in its price range is the construction quality. ESP's LTD series guitars are usually aimed at more experienced players, so it's nice to see one in this price range. The EC-10 features a mahogany body and a set-in neck of maple and mahogany, which will produce a nice tone with lots of midrange character. The frets on this guitar aren't the highest quality, but they do the job well enough; you can always upgrade them when (if?) they wear out.
The bridge is an ACH1-S unit that does its job as any good tune-o-matic style bridge should. It doesn't allow for many variations when it comes to string height or spacing, but then again most guitars at this price offer such options.
The EC-10 comes equipped with ESP LH150 passive pickups that deliver an impressive amount of punch. The neck pickup is great for clean tones, distortion, and even some heavier lead playing… the bridge pickup has a nice bite to it. Again, you can upgrade these pickups if you feel they don't suit your needs; there are plenty of options available on the market. Those who are interested in using this guitar for live performances will be happy to know that the locking nuts keep tuning stable even when heavy string bending is involved.