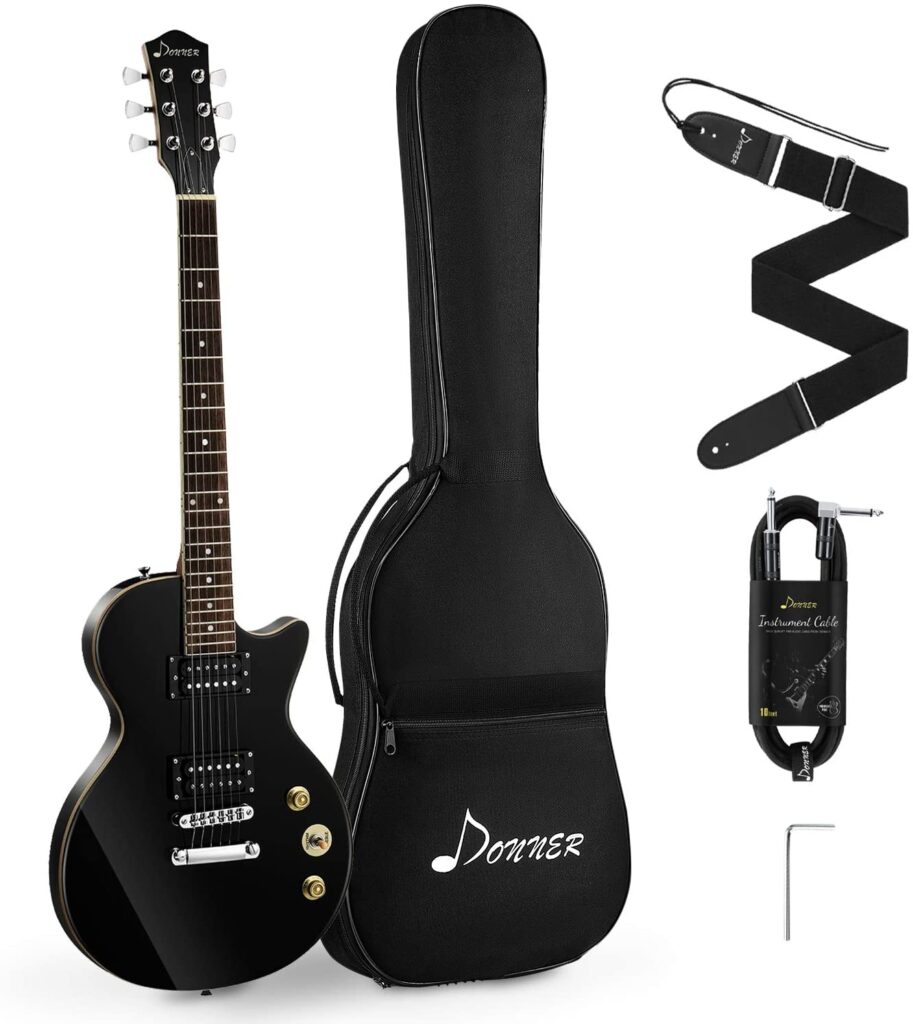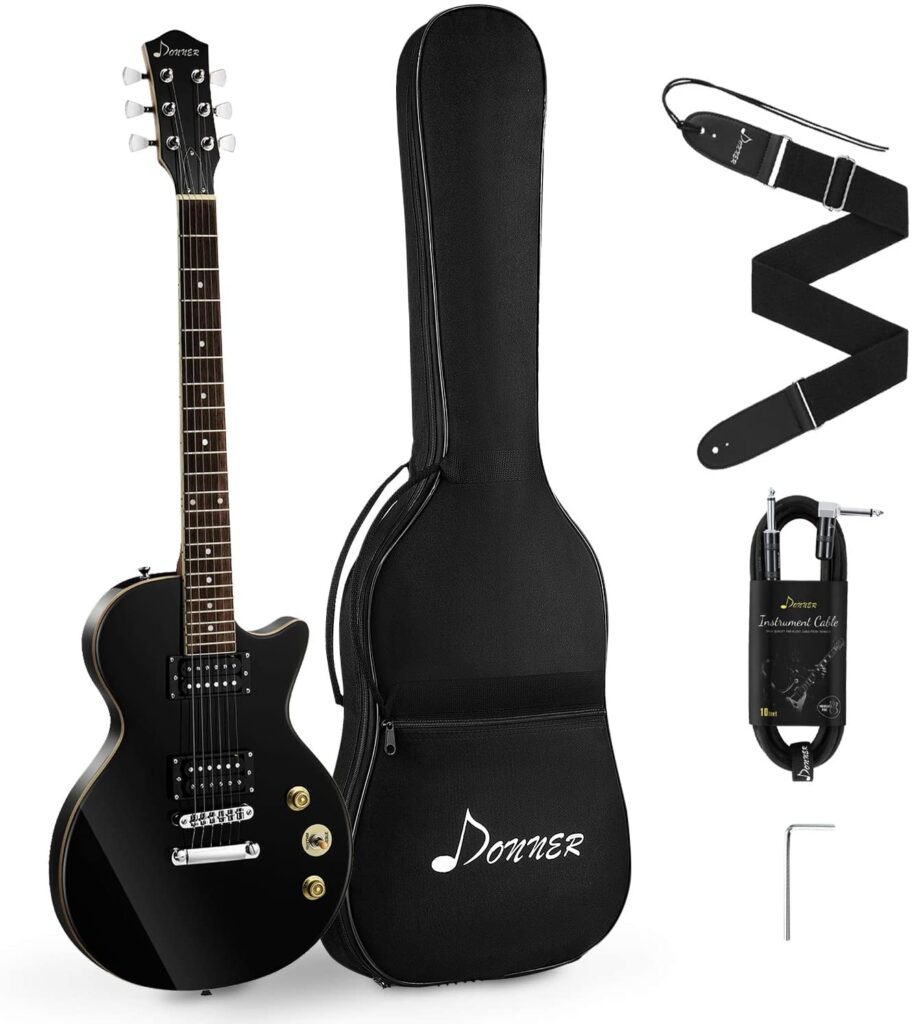 I've been playing guitar for about 6 years now. I have always played an acoustic, but just recently I decided that it would be time to invest in an electric. Something that you can plug into an amp or PA system and play loud enough to cut through just about any mix. But with so many electric guitars out there, which one should you buy? It's a tough question to answer when your budget is under $150. I did some research online and found the Donner DLP-124B online for around this price range, which seemed reasonable based on other reviews I read. So after much deliberation (and saving up), I decided it was time to take the plunge and buy the Donner DLP-124B.
Upon arrival, I was pleasantly surprised at the overall build quality of the guitar. It's not a high-end Gibson or Fender, but it's also not a cheap piece of junk. The neck is made from maple and feels sturdy in your hand. The fretboard is rosewood, which is a nice touch. The hardware all seems to be in working order, and the strings that come with it are decent quality (although I plan on upgrading them soon). All in all, for the price you pay, you really can't go wrong with this guitar.
Now let's talk about how it sounds. Again, considering the price range, it sounds pretty good. The pickups, while not active, definitely produce a respectable tone and can get very loud. You won't be able to play this guitar in the same room as the drummer and expect him not to hear you (although many modern drummers would probably appreciate this), but if you're playing it down stage left or right for your solos, it'll do just fine.
The Donner DLP-124B works well with clean tones and can get some decent sounds when distorting it. However, I do notice that there is a slight lack of low end bass response. It's certainly present, but even with the tone control maxed out on the bridge pickup, it still seems just a tad bit weak in that area. This may not seem like a big deal for someone who doesn't play bass, but if you're looking to use it as your main instrument, this could definitely be an issue.
I tested out the guitar with several different amps, and most of them presented the same issue. I even tried connecting it directly to my mixer with no effects or EQs. This helped slightly (bass was more present), but still not enough to make me happy with the product. However, I know that some players prefer to use pedals or other effects on their sound anyway, so they may not even notice this at all. Once again though, if you're looking for an electric guitar that can stand alone without any bells and whistles attached (or plans on adding any), it might be worth looking at other options.
It should also be noted that this guitar does not come with any kind of case or gig bag. I planned ahead and brought my own, but it would have been nice to keep the price down (or eliminate it altogether). When you buy an electric guitar, it can easily cost more than $100 just for a decent case to protect it. So the fact that the Donner DLP-124B comes without one definitely lowers its value in my opinion.
While I was initially impressed by the design and feel of the Donner DLP-124B, after putting it through several test runs I found myself wishing they had put slightly better pickups on this guitar that you could really crank them up without sounding too muddy. However, if you're just starting out or are on a tight budget, this is still a decent option that will get the job done.