Top Best Online Metal Guitar Lessons
The guitar is the musical instrument that has been and will continue to be popular. Millions of people start playing the guitar because of their favorite musical style, guitarist or band. Metal is exactly the musical genre that was loved by various generations many years ago and still remains popular. Now more and more people are acquiring electric guitars, creating bands and learning basic riffs in order to resemble their idols as much as possible. However, not every city has the opportunity to find a teacher who will teach you the features of this musical style.
Below you can get more information on why you should consider online metal guitar lessons and explore the top 5 best platforms and resources to help you get started learning today.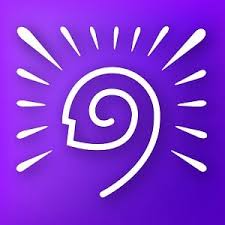 TrueFire Hard Rock Survival Guide by Angus Clark
Why Choosing Best Online Metal Guitar Lessons?
In this age of the Internet and technology, we have many more resources for learning anything than any previous generation. We no longer need to attend physical classes if we want to learn this or that science, as the Internet has everything we need. The same goes for guitar lessons. However, why do people prefer to come to online training instead of tutoring or attending physical courses? Let's figure it out.
Saving time. Surely you yourself understand that with the advent of the Internet, you no longer need to waste time traveling back and forth. Instead, you can open a website, course, or app whenever you want and study whenever you feel like it.
Wide selection of resources. All people are different, not all are suitable for the same teaching methods. While one person loves to learn from books, another needs video lessons and visuals to master this or that material. Thus, when choosing online guitar lessons, you can decide for yourself whether you want an online teacher, a video course, an electronic manual or an application that will help you quickly learn your favorite songs.
Variety of teachers. As mentioned earlier, not every city has a huge number of teachers who can teach you how to play the electric guitar in the metal genre. More often than not, you will be able to find a teacher or course that will help you get the basic guitar skills, but most of them will not know the specifics of a particular genre. With online courses you will be able to choose among a huge number of teachers who are experienced in metal music and will be able to explain to you all the details and nuances that you need to know in order to quickly master the skills.
Comfort. Not every person is easily given the development of new knowledge in an unfamiliar environment. However, in the comfort of your own home, you can easily train, study video lessons and practice guitar without harming your psyche.
Top Best Online Metal Guitar Lessons
Here are our top picks: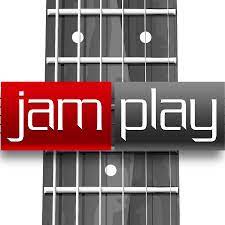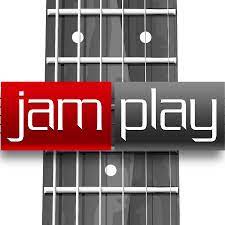 1) JamPlay Metal Courses (by Tosin Abasi)
Another of the best platforms for learning guitar is JamPlay. It has been on the online education market for many years and is still popular thanks to its quality video lessons and a large variety of teachers. So, if you are looking for exactly heavy metal guitar lessons online, then you should definitely pay attention to the course from Tosin Abasi.
He focuses on the disciplines of extended range guitars (which includes seven-string and eight-string guitars), and the material he teaches is based on a complex metal technique that can also be applied to the six-string guitar.
Tosin Abasi is unique in that it focuses on developing your playing abilities, as well as covering the basic chord sounds on extended range guitars. What's more, he also teaches the fingerstyle technique and applies it to the electric guitar. Thus, this course will be ideal for you if you prefer 7 or 8-string guitars, but will also work for a regular six-string electric guitar.
Here you will get melody and chord voicing, overall right-hand technique and learn melodic nuance. What's more, if you've been looking for the best free online metal guitar lessons, then you've found it, as JamPlay offers a free trial period.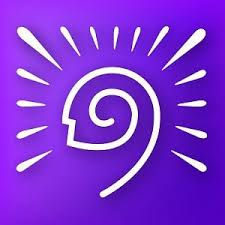 2)TrueFire Hard Rock Survival Guide by Angus Clark
If you have already studied the articles and tops of metal guitar lessons online, then most likely you have come across a site like TrueFire, which is also in the top five. This resource also offers a free trial, which will help you understand if this teacher and video lessons are right for you, or if you want to pick up something else. Speaking of Angus Clark, he divided his Hard Rock courses into two main parts – solo and rhythm.
First of all, but we would like to note that these courses are more about rock than metal, however, the concepts that he teaches can be safely applied to metal music. Comparing the courses, we would like to add that this one is no worse than the previous metal courses we mentioned.
The approach that Angus Clark uses in his teaching explains chords and rhythm to you, and gives you a clear idea of the rhythmic basis from which metal was born. It is here that you can get that solid base that will allow you to become a professional metalworker in the future. We also want to remind you that for those who want to get free online metal guitar lessons, TrueFire also gives a free trial.
3) Guitar Tricks Metal Course Catalog
We decided to start our top online metal guitar lessons with one of the most famous platforms at the moment – Guitar Tricks. It not only has a huge number of video lessons and instructors, but also contains the Guitar Trick Metal Course Catalog.
It is important to note that most of all this course is aimed specifically at intermediate players, so it is easier to move on to it if you already have some knowledge base. If you are just starting out learning to play the guitar, then you can take the Guitar Fundamentals I and II courses from Guitar Tricks. This course covers a wide range of material, which includes both solo and rhythm, as well as a large amount of additional content.
Also the Guitar Trick Metal Course Catalog guides you to explore specific artists you might be interested in (eg Randy Rhodes). Such material tends to be quite long, and the section on soloing and rhythm is often more concise and understandable. By purchasing these online heavy metal guitar lessons, you will get great rhythm and lead workouts, melody over metal chord progression, advanced metal rhythm concepts and power chords.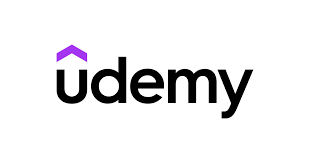 4)Udemy
The last online guitar lessons metal resource we would like you to recommend is Udemy. It not only has a huge library of courses in different languages across all niches, but it also gives you easy access to the course you have purchased, which helps you efficiently organize all your courses in one area. What's more, the great thing about Udemy is that you can only pay for the course you want to study.
Also note that there are many hard rock and metal guitar courses on Udemy, so you can browse them and choose the one that suits your wants, needs and skills. The courses are good and high quality in terms of storytelling and teaching materials, so you will be able to master your favorite musical style in the shortest possible time.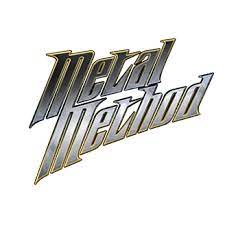 5)Metal Method
This resource of best online guitar lessons metal is somewhat different from the previous options from our list. If you've always been looking for an online metal-focused electric guitar course that you can download and watch anywhere, then Metal Method is exactly what you're looking for.
It is Metal Method lessons that are purchased individually, without a subscription. Thus, you will have the opportunity to purchase specific metal music lessons, download them, and then watch them at any time and place convenient for you as many times as you like. It is also worth noting that in addition to digital lessons, you can also purchase a DVD with lessons, which may be relevant for more mature musicians who are not yet used to computers and the Internet.
One of the unique things about Metal Method is that not only do they constantly modify and improve all of their courses, but they also add metal vocal lessons. If you run into any issues, this site is also known for its fantastic customer service. What's more, you also have the option to upload your game to the instructor who will give you feedback on what points you should work on. This feature is free on the Metal Method website, but you will need to purchase it separately from JamPlay.