Best Online Classical Guitar Lessons
In the last five years, online lessons have become more and more popular. And this is not surprising! Courses, videos, online resources, apps and websites provide an incredible learning experience no matter where you are. Where people used to find it difficult to find the right teacher for themselves, now they can choose from an unimaginable amount of different materials and find exactly what they need. The same changes occurred in learning to play the guitar. Now, instead of looking for a teacher and going to his lessons, you can study a huge number of different courses, video lessons and apps in order to study at any time convenient for you. Online classical guitar lessons is the easiest way to learn guitar in a short time.
However, since the market is now teeming with so many different resources, many people have no idea which classical guitar online lessons they should choose. If you are one of those people and you also need help choosing your education, then our guide is just what you need. Here you will get information about why people choose classical guitar lessons online and what resources are the most popular, informative and interesting.
Why Online Classical Guitar Lessons Are So Popular?
It is not at all surprising that in this age of the Internet, free classical guitar lessons online are becoming more and more popular. When teaching, people have faced a number of problems for years, and now online lessons solve almost all of them. Let's take a look at the most basic ones:
Availability. As already mentioned, with free online classical guitar lessons your location does not matter at all. Even if you were born in a small village or moved to another country, online guitar lessons will open up an incredible number of opportunities for you. They will be available to you anytime and anywhere as long as you have internet access.
Saving time. Also, classic guitar lessons online saves you from wasting time on the road to courses or to a tutor. Instead, you can spend that time practicing and master the guitar much faster.
Wide choose. While your city may not offer you enough qualified professionals, the online resources are almost limitless. You can choose the right teacher, course, application, and so on, which will fully meet your desires and needs.
Price. It is also impossible not to pay attention to the fact that online classical guitar lessons can be much cheaper than real lessons. You can purchase a course and spend a minimum amount on it, while gaining access to a large amount of information.
Convenient schedule. Using online resources, you can study at any time of the day or night that is convenient for you. No matter what time zone you live in and when you want to study – you will always find a teacher for your needs.
Top Best Online Classical Guitar Lessons
Now that you know why people prefer classical guitar lessons free online, it's time to introduce you to me with the best resources on the market right now.
Here are our top picks: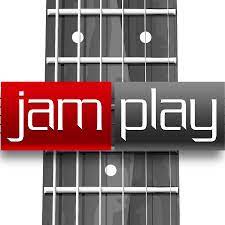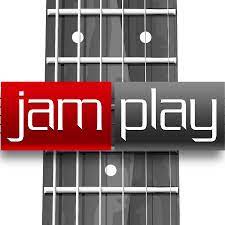 1) JamPlay
We decided to start our top classical guitar lessons online free with one of the best online products at the moment – JamPlay. This is an online resource that is completely dedicated to guitar lessons. Thanks to it, you can learn step-by-step lessons that differ in genre, skills, techniques, as well as difficulty levels.
By purchasing access, you can explore hundreds of interactive lessons with various instruments, time-lapse, progress tracking and more to help you quickly master classical guitar. Apart from the course itself, you will also get live courses, masterclasses, and a library of songs with tutorials.
It's also important to note that JamPlay is built around the rhythm of explanation and practice. Thus, you will not only learn the material, but also learn how to apply it in just a few videos. Also in the first half of the course you will learn the technique of playing with the fingers of the right hand, and in the second half you will move on to the left.
This course is perfect for you if you want to not only learn the basics, but also go deeper into your classical guitar playing. Also, if you were looking for classical guitar free online lessons, then this course is what you need. JamPlay has a free trial so to help you decide if this is the right resource for you or if you should look elsewhere.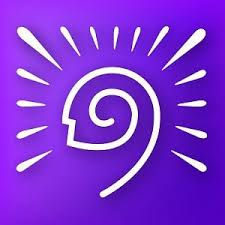 2)TrueFire
Another one of the best classic guitar online free lessons you can find on the market is TrueFire. Beginner method for classical guitar by Andrew Leonard is their course, which is one of the hardest beginner courses we have ever seen.
Although the explanation starts with the basics, the course prepares the class for a more in-depth study of classical guitar, which is different from JamPlay. Andrew Leonard is not only a gifted player, but also a talented teacher who can easily approach and explain information in a simple and understandable way.
Thus, if you were looking for classical guitar lessons online professionals, then this course is exactly what you need, as it will make you not an amateur, but a musician with a good level of knowledge and a serious base for further professional development.
Also with TrueFire, you will get a huge amount of detailed explanations, which will lead you to a deeper understanding of the classic concepts for beginners. Although the course prepares you for a more in-depth study of classical guitar playing, it is still very easy to understand and will allow you to get the basics fairly quickly.
You will also get a lot of details about right hand technique, which is very important when playing classical guitar. TrueFire, like JamPlay, has a free trial, so get classic guitar lessons online free and then decide if you want to purchase the course.
3) Guitar Tricks
If, after the previous two options, you are still looking for classical or spanish guitar lessons online, then you should definitely pay attention to Guitar Tricks. This platform groups all of its classical learning into a few small lessons that focus on learning the performing pieces.
So, if you don't want to go through several long courses, and you want short, but at the same time informative material, then there is nothing better for you than Guitar Tricks. The course focuses on the study of classical songs, so if you were looking for classical folk guitar lessons online, then you have found it.
Also, it is worth noting that there is a breakdown by skill level for beginners, intermediate players and professionals. So, whether you've ever held a guitar in your hands or you already have the skill, Guitar Tricks will help you regardless of the level. Moreover, it is one of the best platforms to find classical guitar lessons and learn classical pieces, shapes and techniques.
So, if you are more interested in practice and theory, and you intend to move on to learning various pieces as soon as possible, then Guitar Tricks will be your best choice. As with all the other options on our list, you can try classical guitar online lessons free with Guitar Tricks.
What's Classical Guitar Lessons Online Cost?
What you probably don't know is that online classical guitar lessons cost about 20% less than live lessons. You can find Skype lessons for $30 – $40 and get the same qualified knowledge. However, still not every person can afford to pay this amount for one lesson.
That is why online courses and video tutorials are becoming more and more popular. While a one-on-one lesson can be quite expensive, an online video-recorded course will set you back a lot less. Most often, you can find a course for 10, 20, 50 or 100 $ and learn how to play classical guitar as quickly, easily and comfortably as possible. Also, with the online course, you will receive a large amount of additional materials, such as song reviews, additional literature, exercises for the right and left hands, and much more.
Other Online Classical Guitar Lessons You Can Consider
If you want to consider other worthy options for learning to play classical guitar, then below we have given you 3 more platforms that you can take a look at.
1. Artist Works. This platform offers online lessons for various musical instruments. By purchasing access, you will receive an unlimited number of video lessons that you can watch at any time convenient for you.
2. Berklee Online. This is one of the top music schools and is known for its educational programs and professional professors where you can learn the techniques and exercises for playing the classical guitar.
3. This is classical guitar. If you've been looking for a resource to help you learn classical guitar for free, this is the one for you. You will have access to a large number of free video tutorials, practice tips and a free PDF ebook.