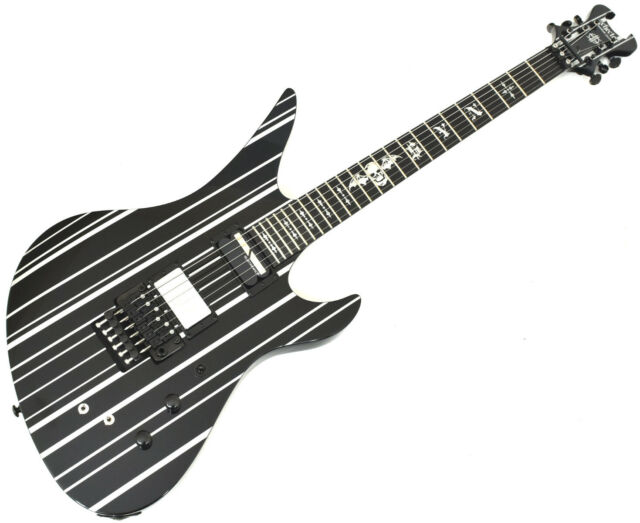 The Synyster Gates Custom is a guitar designed by Schecter and made in collaboration with Avenged Sevenfold's Synyster Gates.
It is based on the Synyster Gates Special, which is a modified Stratocaster. The Custom has a mahogany body and neck, ebony fretboard, Seymour Duncan Invader pickups, and a Floyd Rose tremolo.
I had the opportunity to play one of these guitars at a music store, and I was really impressed. The overall quality is excellent, and the guitar feels very playable.
The pickups deliver a lot of tone, making it suitable for both metal and blues playing. The Floyd Rose tremolo allows for some divebombing effects.
Overall, it's a great guitar, and I highly recommend trying one if you get the chance.