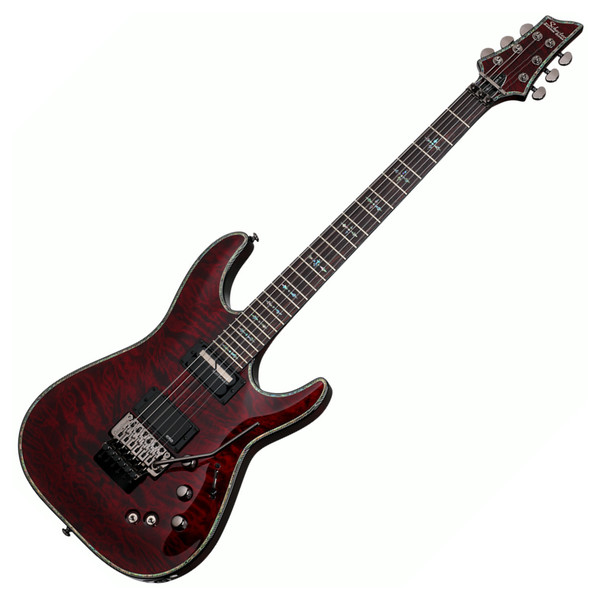 Lately, I've noticed there are more and more people out there who own Schecter guitars. This is not all that surprising, since they offer great quality at affordable prices. The choice between an original guitar or a copy can be quite hard for many of us guitar enthusiasts. However, after playing with Schecter guitars for the past couple of years, my point of view changed. They're just amazing! And btw if you haven't tried any yet – do it ASAP!
So why did i pick this one? Well, this is just one cool looking model with nice specs. Plus it has all the things I look for in a guitar: 24 frets, high-output pickups and some other useful stuff like locking tuners and so on. But it's not just about the looks, right? As I already mentioned, the guitar sounds great too! It has that wonderful warm Schecter sound to it which is easily recognizable whether you're playing clean or dirty/overdriven tones.
The only thing I'd like to point out (and this goes for all models in their price range), is the low-end pickups they use. I don't think there's anyone who can deny that EMGs are really great sounding pickups, especially for metal music. But unfortunately these aren't… So I quickly replaced them with high-end Seymour Duncan Blackouts (humbuckers). Even if you don't plan on changing anything – don't worry, the guitar comes with great sounding pickups, but if you wanna make it even better – get rid of the stock ones.
You may find yourself wondering what are the differences between Schecter C-1 Hellraiser and their more expensive counterparts? Well, to be honest I wouldn't know how to compare them since I haven't tried any of those 😛 But unless you're into really heavy stuff, this one should suit all your needs quite well. Plus it's not that much different from higher end models when it comes to price…
Well, I think that covers everything. If you have any questions or suggestions just leave me a comment below. Have fun playing!