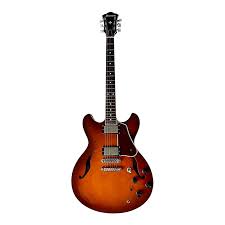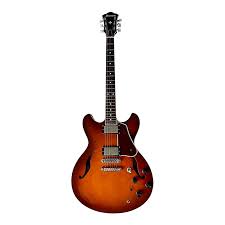 Ibanez AS180 Hollow Body Bass Guitar: An In-depth Review
The world of guitars is vast and diverse, with a variety of brands, styles, and types to choose from. Among these, the Ibanez AS180 Hollow Body Bass Guitar stands out as a unique and remarkable instrument. This article provides a detailed review of this bass guitar, examining its design, features, performance, and user feedback.
Design and Construction
The Ibanez AS180 is a semi-hollow, double cutaway body design guitar, which sets it apart from many other instruments in its category. It features an arched laminated maple top with ƒ holes and ivory multi-binding on maple back and sides, contributing to its classic and stylish look. Its overall length is 45 inches, which might feel big even for a short scale, but offers a unique playing experience.
The craftsmanship of the AS180 is commendable. The guitar's construction quality seems excellent, with smooth fret edges and solid hardware, ensuring durability and longevity. The saddle-and-tailpiece style bridge not only enhances the guitar's aesthetic appeal but also contributes to its overall sound quality and playability.
Features
The AS180 comes equipped with a humbucker-type pickup, known for their warm, rich tones. This type of pickup is popular among bassists who prefer a deep, resonant sound. The guitar's semi-hollow body further enhances these tonal qualities, providing a unique blend of warmth and clarity that's perfect for a variety of music genres.
The AS180 also boasts a beautiful tobacco sunburst finish, which adds to its vintage appeal. Despite its size, the bass guitar is lightweight and easy to handle, making it suitable for both practice sessions and live performances.
Performance
When it comes to performance, the Ibanez AS180 doesn't disappoint. Its semi-hollow body produces a warm, enveloping tone that can be molded to fit various musical styles. The humbucker pickup delivers a full-bodied, robust sound that complements the guitar's overall tone.
Many users have praised the AS180 for its great vintage tone and comfortable playability. The large neck pickup has been singled out for its exceptional performance, delivering a rich, deep sound that suits a wide range of musical styles.
User Reviews
The AS180 has received high praise from users for its workmanship and tone. Many have noted its lightweight design and ease of playability, making it a favorite among both beginners and seasoned players. Users have also highlighted the guitar's vintage tone, praising its ability to deliver a rich, warm sound that's perfect for a variety of genres.
Conclusion
To sum up, the Ibanez AS180 Hollow Body Bass Guitar is a top-notch player in the world of bass guitars. Its unique design, excellent construction, and versatile tonal qualities make it a highly sought-after instrument. Whether you're a beginner just starting out or a seasoned professional looking for a new addition to your collection, the AS180 is a fantastic choice that offers great value for money.