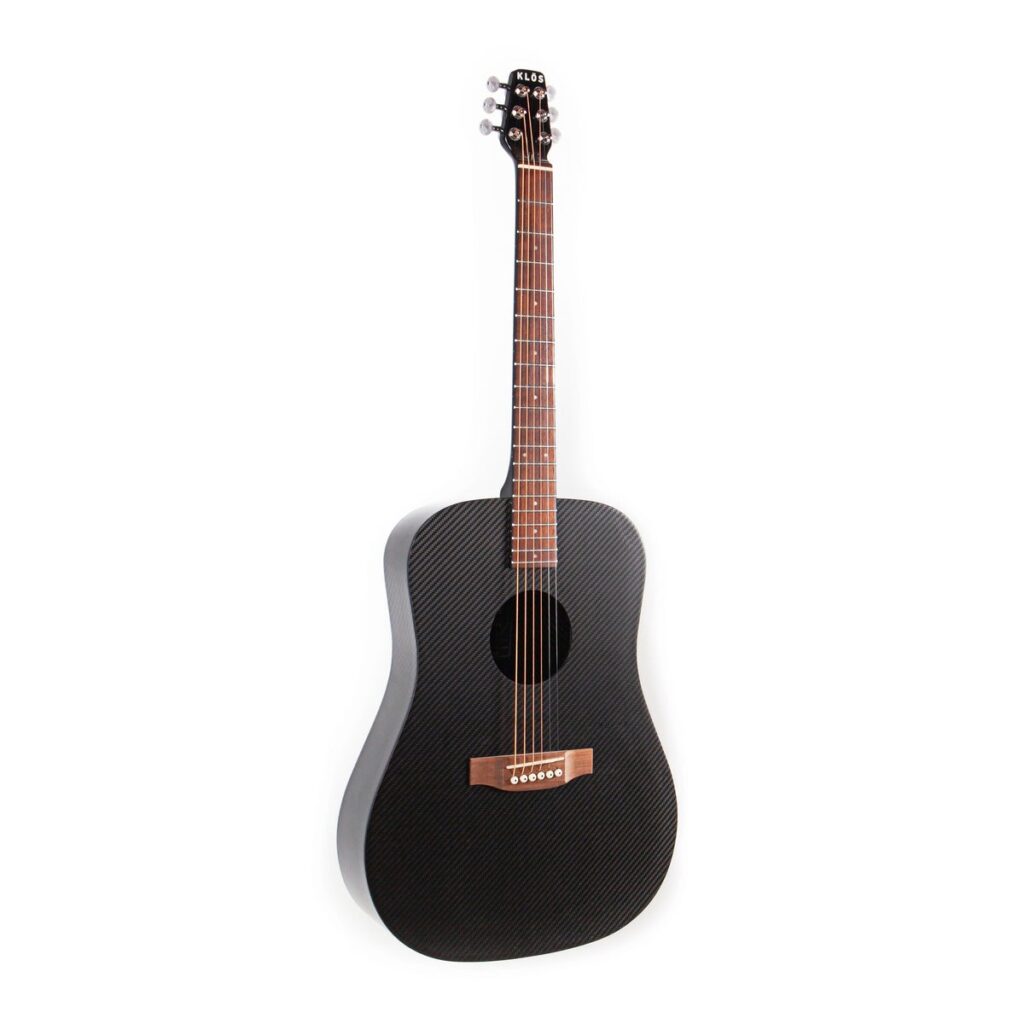 CARBON FIBER and DURABLE: Carbon fiber is a composite material that will not warp or crack over time unlike wood instruments. It has a very high strength to weight ratio. This means that carbon fiber is tough, resonant, and resistant to temperature and humidity changes. KLOS guitars have hiked the longest trails in the world and climbed the tallest mountains! No need to humidify this instrument.
SOUND: The KLOS carbon fiber full size guitar has a sound people describe as very rich, loud and resonant with a nice balanced tone. KLOS guitars compare favorably to acoustic guitars from all the top wood and carbon fiber brands.
VERSATILE: At just 3.85 lbs, the KLOS Full Size Acoustic Guitar is the ultimate instrument suitable for both experts and beginners. The full scale length with easy access to the upper frets compliments a comfortable fingerboard width and body size.
UNIQUE and REMOVABLE NECK: Disconnect the neck in seconds by removing 4 screws. KLOS Guitars makes the only hybrid carbon fiber acoustic guitar with a premium mahogany neck. Our gig bag and neck sleeve combination allows the guitar guitar to be worn like a backpack when assembled or disassembled. KLOS guitars are proudly designed and assembled in the USA!
FULL KIT: Buy on Amazon to receive a full kit including a custom made gig bag, high-end cotton and leather no-slip guitar strap, custom neck sleeve for guitar neck protection, a custom fitted gig bag rain cover, a KLOS branded screwdriver for easy guitar disassembly, a KLOS branded aluminum capo, and a hex wrench for adjusting the neck truss rod.