TOP ELECTRIC GUITARS UNDER $1500
You may have previously purchased your first guitar and you want to improve your guitar skills! We have a wide selection of high-end and high-quality guitars. All guitars on this page will suit you, even if you are a beginner, or if you already have experience playing the guitar. It is much better to start playing a quality guitar from the beginning, but, of course, it depends on your budget. If you have experience, you are probably ready to purchase a more expensive option. On this page, you will find a list of the best guitars for different genres of music.
Let's Rock! Here are the best electric guitars for under 1500$.
1) Fender Ritchie Blackmore Stratocaster
A signature model designed by one of the pioneers of hard rock.

Ritchie Blackmore has been creating memorable guitar riffs for decades. The Fender Ritchie Blackmore Signature Stratocaster is based on his favorite '70s model and has a maple neck with a graduated scalloped rosewood fretboard, Seymour Duncan Quarter Pound Flat pickups, and '70s-style "F" tuners. Just like Richie's Strat, the guitar's middle pickup has been replaced with a non-working dummy pickup.

Fender Ritchie Blackmore Stratocaster has unique features: graduated scalloped rosewood fretboard; large '70s-style headstock; bullet truss rod adjustment nut; 3-bolt neck plate with Micro-Tilt neck adjustment; pearloid dot position inlays; black plastic knobs, pickup covers, tremolo and switch tips, synthetic bone nut.
2) Fender Kurt Cobain Jaguar
Kurt Cobain was a musical icon in the 1990s.
This guitar has many quality features and it's a joy to play for classic rock, alternative rock, and similar musical styles. The Jaguar was once a lesser-known Fender brand. It features a rosewood fingerboard with 22 frets and an alder body.
The Jaguar has a Stratocaster headstock, dual DiMarzio pickups, Gotoh tuners, and an Adjust-Matic bridge. This is one of the iconic guitars that fueled the music revolution of the early '90s. It is available in the right and left versions.
The Fender Kurt Cobain Jaguar LH NOS is a versatile guitar that can suit everyone. It is available in right-handed and left-handed versions. This guitar is very easy to play and is perfect for performing alternative music. As a signature guitar, it's one of the best on the market, and all for less than $ 1,500.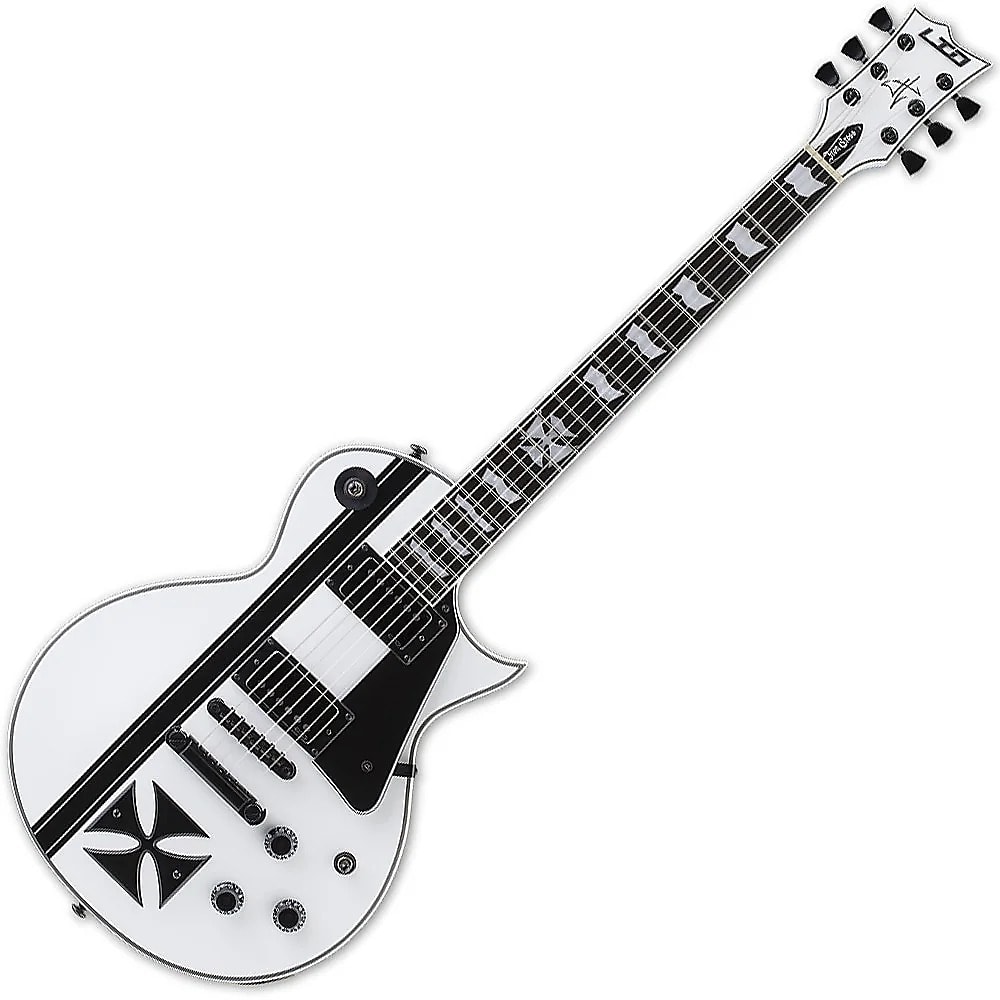 3) ESP LTD Iron Cross James Hetfield Signature
The ESP LTD Iron Cross James Hetfield Signature guitar is a beautifully designed and crafted instrument that is perfect for metalheads and hard rockers alike.
This guitar has all the features that players need to shred on stage or in the studio, including an alder body, maple neck, rosewood fingerboard with 24 XJ frets, EMG 81 (bridge) / 60 (neck) pickups, Floyd Rose bridge, and black hardware.
The Iron Cross also comes with a few signature touches from James himself, including his logo on the headstock and an "X" inlay at the 12th fret.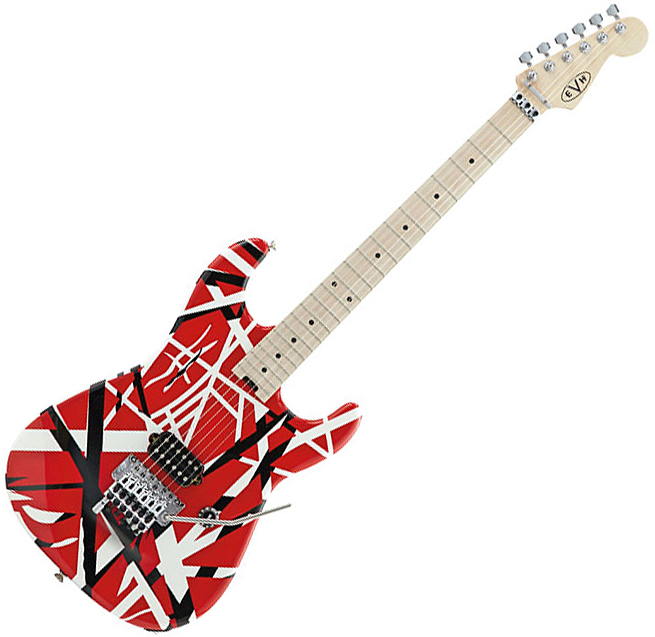 4) EVH Striped Series Red with Black Stripes
Comfortable Feel & Amazing Look The comfort cut neck joint provides smooth access to higher frets while making chording effortless throughout entire fretboard .
You will also appreciate the eye-catching striped design which is inspired by Eddie's own guitar.
If you're looking for an amazing sounding, highly versatile and unique guitar, the EVH Striped Series is definitely worth checking out.
With its comfortable feel and stunning look, this guitar will not disappoint.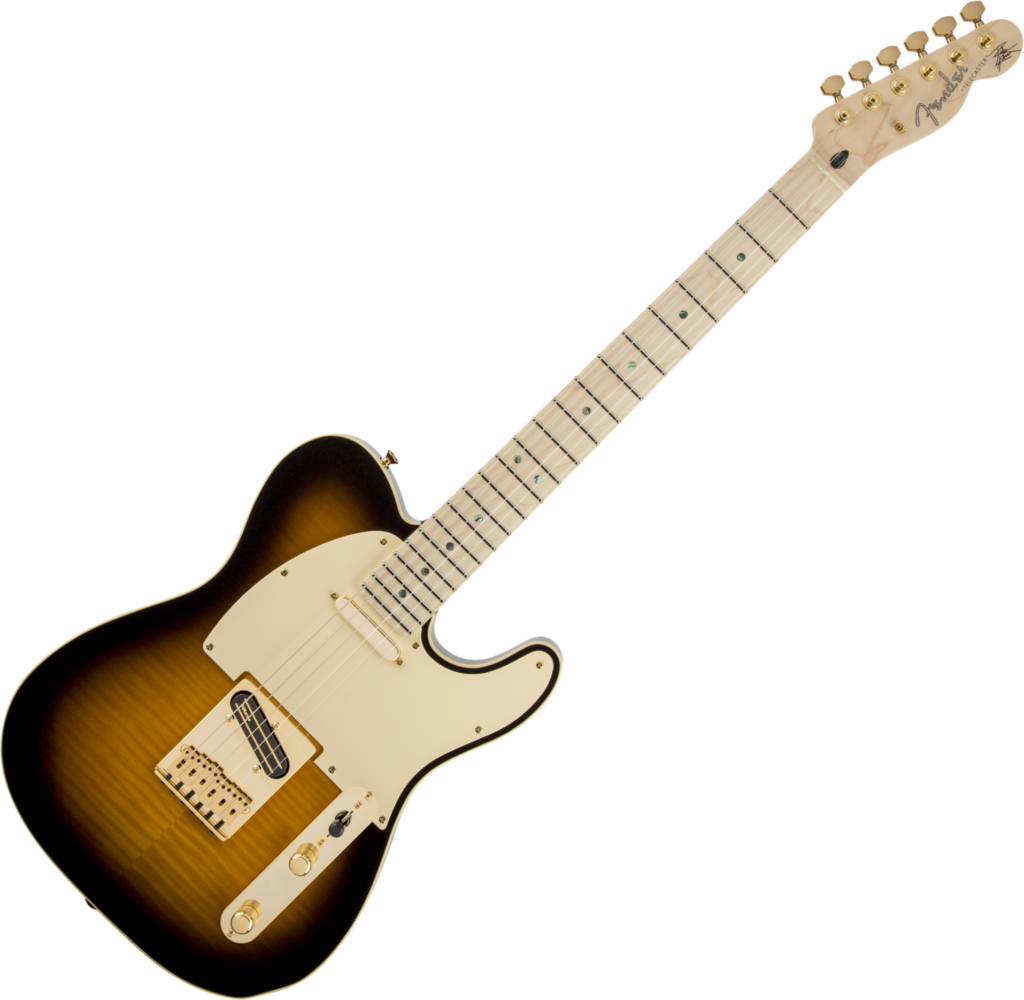 5) Fender Telecaster Richie Kotzen
Fender Telecaster is incredible.
This guitar looks amazing with a flame top sunburst on an ash body, DiMarzio Twang King neck and Chopper T. pickups. The body has a larger C-shape cutaway for maximum comfort on the high frets. Reviewers state this is the most underrated telecaster on the market.
It can do absolutely anything you put it to. Richie Kotzen's signature Telecaster is available for under $1,500.
It has so many nice features, and it sounds as good as any other Telecaster you'll play, and even more so thanks to great pickups. I find that standard Dimarzio teleprompters are very good for a Telecaster, and hence this makes this guitar relevant to use.
6) Ibanez Prestige RG652AHMFX
If you want to play hard rock, metal, and other advanced forms of music, you need to buy an Ibanez guitar. You can get the amazing Ibanez S Premium RG652AHMFX at under $1500.
The body is made out of mahogany and it has a rosewood 24 fret fingerboard. The neck is a slender 5-piece maple and walnut composite Super Wizard neck. The bridge holds the sustain of any note you play while keeping every string in tune through the farthest of bends.
RG652AHMFX will quickly start your game.
Dimarzio Tone Zone dual-resonant coils give you very pleasant sounds. This guitar is able to create almost any sound you want. The deep cutout makes this guitar very comfortable to use. In addition, this beauty will cost you less than $ 1,500.
7) Guild Starfire V Semi-Hollowbody
Guild makes some excellent acoustic guitars, but they also make high quality electric guitars too such as the Guild Starfire V.
This guitar deserves your attention for several reasons:
The first one is: this instrument has an arched laminated mahogany top as well as sides. The neck is made from both maple and mahogany and its three pieces which adds to the stability of the guitar. There's a rosewood fingerboard with 22 frets.
The second one: the guitar is perfectly suited for old-school music, rock, blues, jazz and other styles.
And the last one: there's two tone, two volume, and a pickup selector switch for the electronics.
The ivory binding on this guitar makes the guitar more vibrant. The Guild tremolo system is good for playing several different styles of music. The guitar is well tuned and it allows a wide range of tones from humbuckers. The price reflects the quality of the guitar.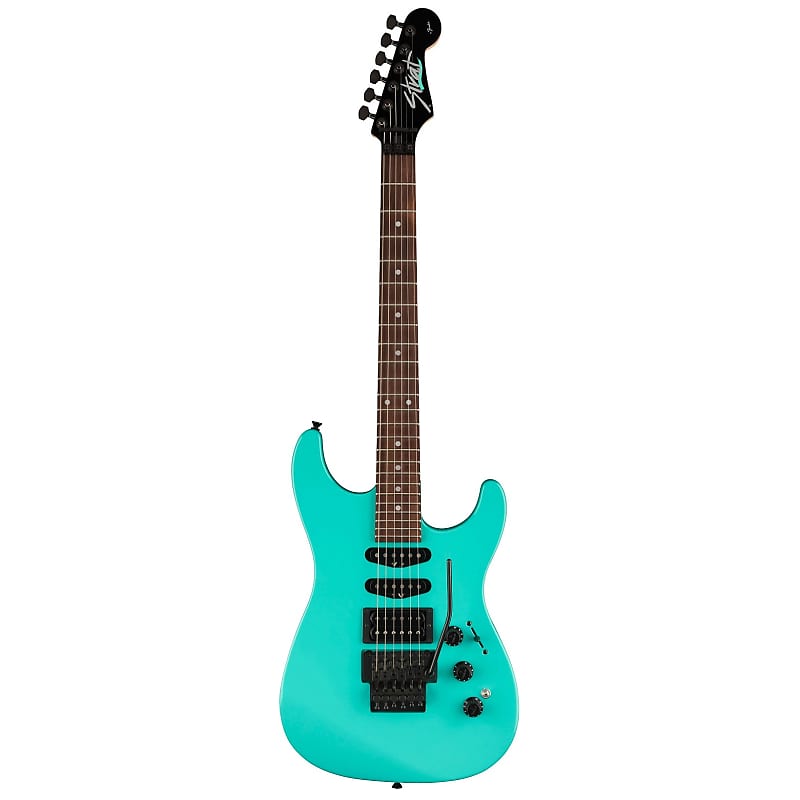 8) Fender Limited Heavy Metal Stratocaster
This guitar is a limited edition version of the regular Heavy Metal series produced by Fender.
Like other Signature Series guitars it has the term "artist model" stamped into the back of the headstock.
This includes signature pickups, color and body style plus an autographed backplate signed by Nikki Sixx himself!
It has a really nice weight to it and feels solid without being too heavy. The neck is a comfortable C-shape with a satin finish that makes it easy to move around on. The frets are nicely finished and don't cause any sharp edges to dig into your fingers while you're playing.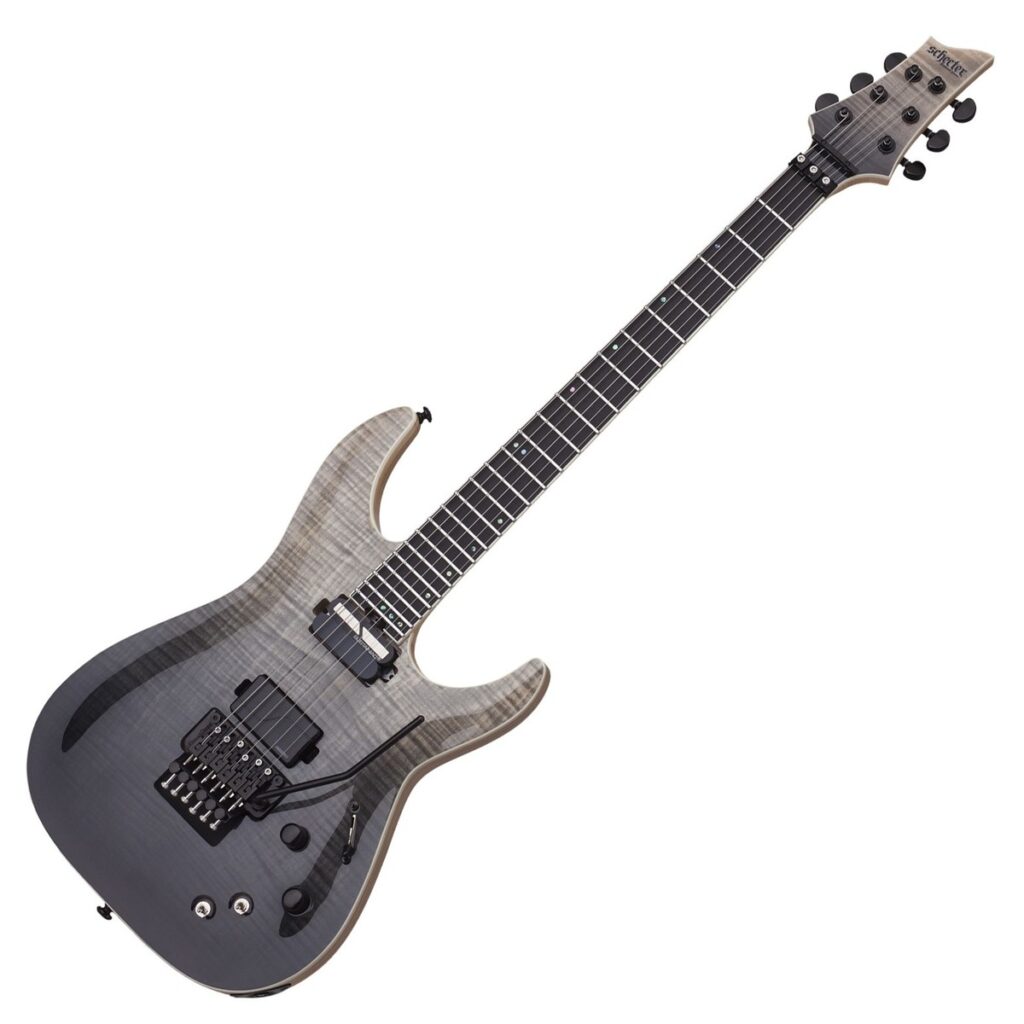 9) Schecter C-1 FR S SLS Elite
The Schecter C-1 FR S SLS Elite guitar is one of the most popular models that Schecter produces.
Featuring a Floyd Rose Special bridge, this guitar is perfect for metal and hard rock players who need the extra stability and flexibility that a Floyd Rose bridge provides.
The C-1 FR S SLS Elite also features an ergonomic design with a comfortable neck profile and contoured body that makes it easy to play for hours on end.
The C-1 FR S SLS Elite sounds great, too. With its Seymour Duncan SH-6 Distortion pickup in the bridge position and its Seymour Duncan SH-2 Jazz pickup in the neck position, this guitar can handle just about any style of music you want to play.
Whether you're playing a crushing metal riff or a mellow jazz ballad, the C-1 FR S SLS Elite will deliver the tone you need.
10) PRS S2 Custom 24 Solid-Body
Want a good looking, workhorse guitar?
This PRS S2 Custom 24 solid body electric guitar is a stripped-down rock 'n' roll tone machine! It's an absolutely stunning value.
This S2 Custom 24's double cutaway gives you a classic look, while a duet of hum bucking pickups pairs nicely with its solid mahogany body, flame maple top, and rosewood-topped mahogany neck for a thick, full tone.
And if you demand tonal versatility, you got it. Just coil-tap the hum bucking pickups and it's like you've got a single coil-equipped axe AND a hum bucking-baby all in one.
You can't go wrong with this beauty!