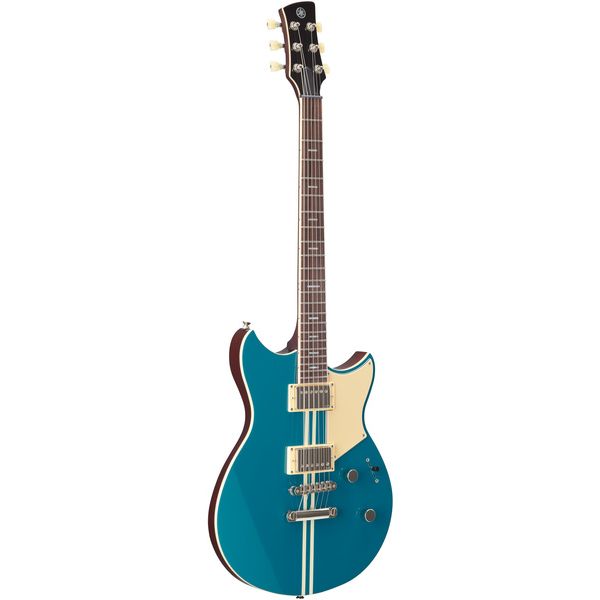 Yamaha Electric Guitars: A Comprehensive Review
Yamaha is a brand synonymous with quality and innovation, having been in the musical instrument business for over a century. With their extensive line of electric guitars, Yamaha has consistently delivered top-notch instruments that cater to a wide range of players, from beginners to seasoned professionals. In this article, we will dive deep into the world of Yamaha electric guitars, exploring their history, craftsmanship, and some of their most popular models.
A Brief History of Yamaha Electric Guitars
Yamaha Corporation, originally established in 1887, started as a piano and reed organ manufacturer. The company ventured into the electric guitar market in the 1960s, with the release of their first model, the SG-2. Over the years, Yamaha has continued to expand its electric guitar offerings, showcasing their commitment to quality and innovation.
Throughout the decades, Yamaha has collaborated with renowned musicians to create signature models tailored to the artists' unique playing styles. This has resulted in an impressive lineup of guitars that cater to various genres and skill levels.
Yamaha's Commitment to Craftsmanship
One of the key factors that set Yamaha electric guitars apart from the competition is their unwavering commitment to craftsmanship. Yamaha's dedication to quality is evident in every aspect of their guitars, from the choice of materials to the precision of their construction.
Yamaha uses only the finest tonewoods for their instruments, ensuring optimal resonance and durability. The company also employs advanced production techniques, such as their patented Acoustic Resonance Enhancement (A.R.E.) process, which treats the wood to improve its tonal properties.
Additionally, Yamaha pays close attention to the finer details of their guitars, such as the hardware, electronics, and finishes. By using high-quality components and employing stringent quality control measures, Yamaha ensures that their electric guitars deliver a superior playing experience.
Popular Yamaha Electric Guitar Models
Yamaha offers a diverse range of electric guitars, catering to a wide variety of players and musical styles. Some of their most popular models include the Pacifica series, the Revstar series, and the signature models of famous musicians. Let's take a closer look at each of these offerings.
Pacifica Series
The Yamaha Pacifica series is a versatile line of electric guitars designed for players of all skill levels. These guitars are known for their exceptional playability, solid construction, and affordable price point, making them an ideal choice for beginners and intermediate players alike.
One of the standout models in the Pacifica series is the Yamaha Pacifica 112V. This guitar features a solid alder body, maple neck, and rosewood fingerboard, providing a comfortable playing experience and excellent tonal balance. The 112V is equipped with two single-coil pickups and a humbucker, allowing for a wide range of sonic possibilities. With its sleek design and impressive performance, the Pacifica 112V is a popular choice among aspiring guitarists.
Revstar Series
The Yamaha Revstar series, inspired by vintage motorcycles and Japanese craftsmanship, offers a unique blend of style and performance. These guitars boast a distinctive aesthetic, featuring bold body shapes and eye-catching finishes.
One notable model in this series is the Yamaha Revstar RS620. This guitar sports a mahogany body with a flame maple top, creating a rich, resonant tone with plenty of sustain. The RS620 is outfitted with Yamaha's proprietary VH5+ Alnico humbuckers, which deliver a powerful and versatile sound that can handle various musical styles. With its striking design and stellar performance, the Revstar RS620 is a favorite among discerning players.
Signature Models
Yamaha has collaborated with numerous renowned musicians to create signature electric guitar models tailored to their specific playing styles. Some of these iconic models include the Yamaha Mike Stern Signature Pacifica (PAC1611MS), the Yamaha Billy Sheehan Signature Attitude (ATT LTD3), and the Yamaha Phil X Signature PX3.
The Mike Stern Signature Pacifica features a lightweight ash body, maple neck, and rosewood fingerboard, offering a comfortable playing experience and a balanced tonal response. Equipped with Seymour Duncan pickups and a custom wiring configuration, this guitar delivers a versatile sound that is perfect for jazz, blues, and rock.
The Billy Sheehan Signature Attitude boasts a unique double-cutaway design with a solid alder body and maple neck-through construction for enhanced sustain and resonance. This bass guitar is outfitted with custom DiMarzio pickups and an innovative scalloped fingerboard, allowing for precise articulation and effortless playability.
The Phil X Signature PX3, designed in collaboration with session guitarist Phil X, features a solid alder body, maple neck, and rosewood fingerboard for a well-rounded tonal palette. The PX3 is equipped with a custom-wound Arcane Inc. pickup and a unique "kill switch," providing a powerful and aggressive sound that is ideal for hard rock and metal.
Conclusion
Yamaha electric guitars have earned a reputation for their exceptional quality, craftsmanship, and performance. With a diverse range of models catering to various skill levels and musical styles, Yamaha has something to offer for every aspiring guitarist. Whether you're a beginner looking for an affordable and reliable instrument or a seasoned professional seeking a high-end signature model, Yamaha's electric guitar lineup is sure to impress.