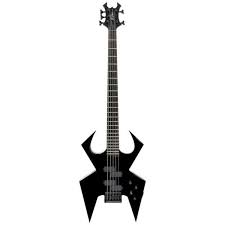 Widow Legacy 5 Bass: A Review from Novices and Professionals
Introduction
The world of bass guitars is as varied as the musicians who play them. From the sleek, modern designs to the vintage classics, there's a bass for every player. However, few models have captured the attention of both beginners and professionals quite like the Widow Legacy 5 Bass. This review will delve into the features, performance, and overall appeal of this bass guitar from the perspectives of both novices and seasoned pros.
Overview
The Widow Legacy 5 Bass is a model that boasts an impressive combination of style, comfort, and sound quality. Its body is beautifully crafted, with a unique widow-shaped headstock that adds an element of intrigue to its aesthetic. But it's not just about looks – this bass delivers on functionality too.
Features
Beginners Perspective
For beginners, the Widow Legacy 5 Bass offers a user-friendly experience. The neck is slim and comfortable, making it easy for those with smaller hands or less finger strength to move smoothly across the fretboard. Additionally, the lightweight design reduces the strain on the shoulder and back, allowing novice players to practice for longer periods without discomfort.
The bass also comes equipped with two volume controls and one tone control, providing beginners with a simple yet effective way to customize their sound. The high-quality tuning machines ensure that the bass stays in tune, even after hours of playing, which is a major plus for beginners still getting used to tuning their instruments.
Professionals Perspective
For professionals, the Widow Legacy 5 Bass offers a depth of tone that is truly remarkable. The bass is fitted with two MEC active jazz pickups that deliver a warm, punchy tone perfect for a wide range of genres. The bass's five-string design offers extended range, allowing seasoned players to explore more complex musical ideas.
The bass's build quality is also worth noting. The body is made of alder, a wood known for its balanced and resonant tonal qualities. The neck, made of maple, provides stability and a fast response, ideal for advanced techniques such as slap bass or fast fingerstyle playing.
Performance
Whether you're a beginner experimenting with simple bass lines or a professional laying down intricate grooves, the Widow Legacy 5 Bass performs admirably. The action is low and smooth, making it easy to play fast passages or complex rhythms. The bass's active electronics offer a wide dynamic range, from soft, subtle nuances to powerful, driving tones.
Value for Money
Both beginners and professionals will find value in the Widow Legacy 5 Bass. For beginners, it offers an accessible entry point into the world of bass playing, with features that make learning and playing enjoyable. For professionals, it provides a high-quality instrument capable of delivering stellar performances, whether in the studio or on stage.
Conclusion
In conclusion, the Widow Legacy 5 Bass is a versatile instrument that caters to both beginners and professionals. Its blend of style, comfort, and sound quality makes it a standout choice in the crowded market of bass guitars. Whether you're just starting your musical journey or looking for a new workhorse to add to your arsenal, the Widow Legacy 5 Bass is well worth considering.