Now the Internet has an unimaginable number of different resources, sites, video lessons and applications that can help you learn to play the guitar. However, from all this variety, it is enough to choose exactly the resource that will meet your desire and need. In today's review, we will look at a site like JamPlay and discuss its distinctive features, structure, cost and other nuances that yRecently, online lessons have gained momentum and become more and more popular as they help people from different parts of the world choose the best teachers and learn the necessary skills. Online guitar lessons are no exception, and more and more people are switching to courses or online platforms each year to learn how to play the guitar. Today we will study the TrueFire platform, which is one of the leading ones at the moment. Here you can find out basic information about this resource, its cost, structure and main advantages.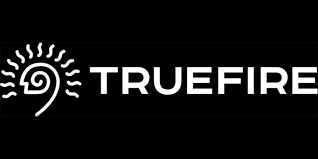 TrueFire At a Glance
If you are one of the beginners who dreams of learning how to play the guitar, you are probably wondering what online resource you should choose. Maybe you are not a beginner at all, but have returned to practice after a long break and you also need a reliable site for learning. Also, maybe you already have a good enough level and just want to keep developing your skills. No matter what your request is, TrueFire can handle all your needs.
Of course, you can always find yourself a tutor, but this pleasure will cost you about $ 20 per lesson, which can be very expensive for both a beginner musician and a professional. Also, you can develop your skills on your own using tutorials or YouTube videos, however, this will not be very effective, as you will not be able to pay attention to your mistakes and follow a structured approach. The advantage of TrueFire is that it is a comprehensive resource that is available to you 24 hours a day, 365 days a year. Since this site has existed in the online education market for many years, they have long built their strategy and teaching concept, thanks to which you can quickly achieve results.
Right now, the TrueFire site is truly huge with over 52,000 instructional videos taught by hundreds of outstanding instructors. The main ones are Tommy Emmanuel, Joe Bonamassa, Robben Ford, Larry Carlton, Steve Vai and many others. TrueFire also offers its own app, blogs, one-to-one sessions, jam tracks and other features.
Is TrueFire Good For Beginners?
We noticed that when visiting competitors' websites, they quite often greeted us with banners start now, learn to play the guitar from scratch and much more. However, TrueFire feels different. Of course, like other resources, it has a "start here" sign, however, the site does not make assumptions about who you are and what level of play you are. Instead, it offers you a large amount of content, mostly a course for you to browse. Thus, if you are new to the TrueFire site for the first time, you may be a bit confused by the sheer amount of content.
However, if you give the site some time, you will realize that its navigation is quite simple and convenient even for a beginner. TrueFire is designed not only for beginners, but also for professionals, so the main page does not encourage you to start from scratch. However, answering the question of whether TrueFire is suitable for a beginner guitarist, the answer is definitely yes.
TrueFire Selling Points
As already mentioned, TrueFire, like its competitors, is trying to have the maximum amount of material. Of course, this is understandable, and now there are a huge number of different resources for learning, so each of the sites wants to be better than its rival. That is why, when choosing a resource on which you will study, you should pay attention to the main products that they offer:
Courses
Video guitar lessons
One-on-one sessions
Backing tracks for you to play with the songs
An app (for both iOS and Android) to follow courses
Video jam tracks
Additional materials
So, whether you want to purchase a course, watch online lessons, or study with an app, TrueFire has everything you need and meets all your wants and needs.
Who Is TrueFire Good For?
Analyzing TrueFire, we came to the conclusion that this question is rather difficult to answer unambiguously, since almost everyone will find something for themselves here. We believe that it will be the most useful resource for beginners and intermediate players, but it also has many suggestions for experienced players. Of course, there are musicians who believe that they have nothing more to learn, but this is not true. The site can help them fill gaps in their knowledge and continue to practice their technique, as well as learn about the nuances of guitar playing that they have not heard about.
TrueFire is a great solution no matter your level. If you have never held a guitar in your hands, you will find a huge number of courses for beginners from experienced professionals and you can quickly learn the basics. If you're an intermediate player, the site also contains a wealth of material to help you fill in gaps in your knowledge, improve your technique, or learn a new playing style. For professionals, there are the most advanced courses aimed at honing existing skills, learning songs, as well as specific nuances, techniques and genres.
How Much Does TrueFire Cost?
While studying TrueFire guitar lessons review, you probably want to know how much a subscription will cost in order to decide whether it is right for you or not:
Monthly streaming subscription is $29
Yearly Subscription is $249
Important! Before paying for TrueFire, please note that all one-to-one lessons, downloads and other premium content are charged separately. Also, you should be aware that you can unsubscribe and buy individual courses that you are interested in. It's often around $30 or $40, but TrueFire has sales from time to time so you can wait for it instead of overpaying.
It should also be noted that the TrueFire website offers you a two-week trial so that you can see if this resource is right for you. You'll have access to over 50,000 video lessons, tabs, jam tracks, notations and more.
Is TrueFire Easy To Use?
Generally, the ease and usability of a product is considered in terms of how long the customer will want to use it. As mentioned earlier, when we explored the site, we came to the conclusion that on the first visit it can be somewhat confusing. However, during further use, navigation through TrueFire was quite simple, comfortable and affordable. The site was free to sign up, however it has a limited amount of free stuff.
Regarding prices and payment, TrueFire seemed to us quite comfortable. If you like, you can purchase a monthly subscription, an annual subscription, or even the specific course you want to study.
However, we would like to point out that TrueFire, like other self-paced online learning resources, requires discipline. So, if you don't study regularly, skip courses, video tutorials, or homework assignments, you can't blame the site for the lack of results. That's why we recommend that you try TrueFire's free trial first to see if it's right for you or if you should look elsewhere.
Advantages and Disadvantages of TrueFire
Of course, before spending money on a subscription, it would be best to compare the advantages or disadvantages of a particular offer. That's why our review also includes the pros and cons of TrueFire.
Pros:
Free trial to get familiar with the platform and decide if this site is right for you
Over 52,000 video lessons from world-class guitarists to help you achieve results in the shortest possible time
Courses for all levels from beginner to professional musician
The ability to purchase both a monthly / annual subscription, and a specific course
Access to jam tracks
Learning all standard styles such as blues, rock, acoustic guitar, fingerstyle and more
A more affordable alternative to paid offline lessons with a tutor
Ability to get one-on-one sessions for faster progress
App for learning from any device convenient for you
Flaws:
Getting results requires self-discipline
The cost may seem a little high for a beginner
Video tutorials are not for everyone
Final Word
No matter how skeptical you are about video guitar lessons, TrueFire is a great opportunity to learn all the necessary skills in the shortest possible time. This resource has many different learning methods, as well as an application, courses and additional materials.
Depending on your desires and needs, you can attend both private online lessons and live lessons in a group. In addition, you can watch specific video lessons on the topics you need or choose a course that suits your level. TrueFire offers you everything you need to learn and if you have the ambition to master the guitar, then with this resource you can do it in the shortest possible time. Whether you're a beginner, intermediate player, or professional guitarist, TrueFire will take your playing to the next level.