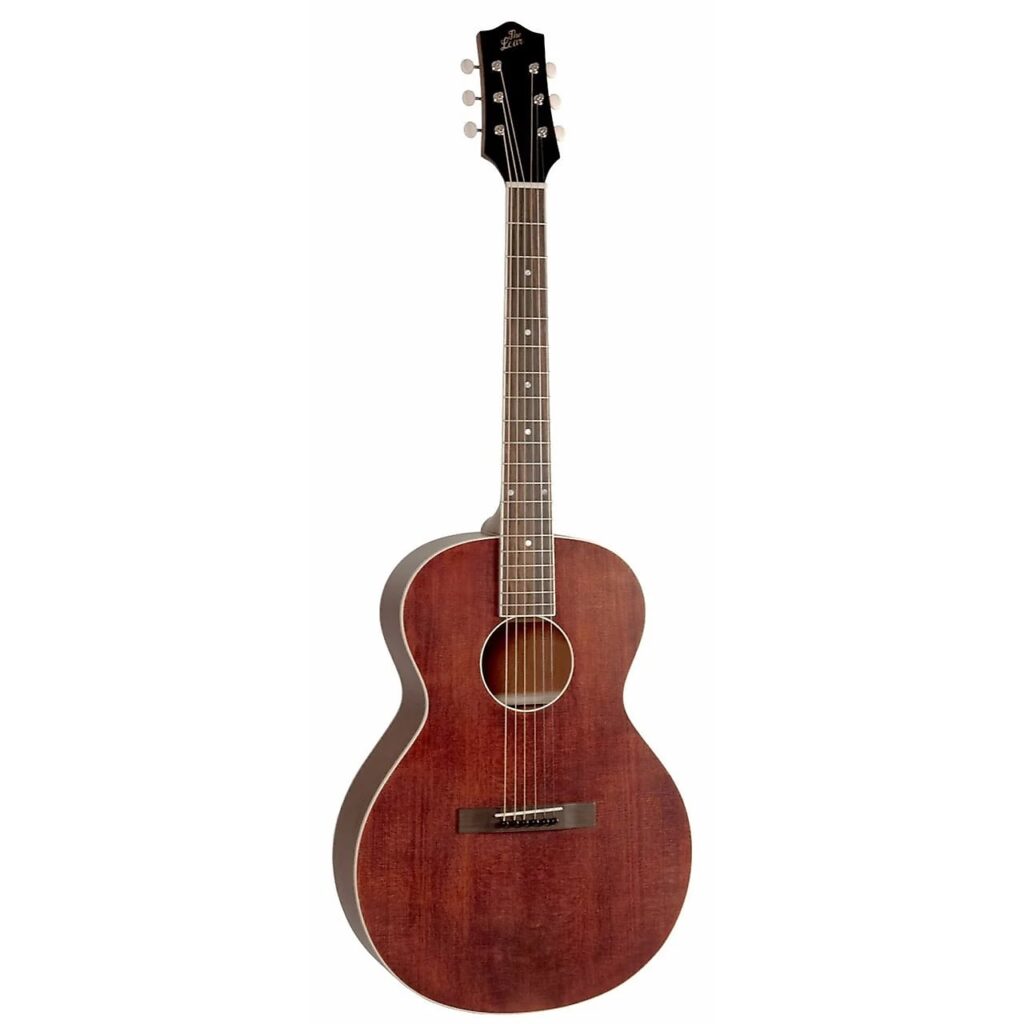 The Loar LH-204 Brownstone is a great-sounding acoustic guitar that is perfect for any player looking for an affordable instrument.
The guitar has a mahogany top, back and sides, which gives it a warm, rich tone. It also features a rosewood fingerboard and bridge, which helps to produce a clear, articulate sound.
The LH-204 Brownstone is also very comfortable to play, thanks to its slim neck and low action. This makes it the ideal choice for beginners or anyone looking for an easy-to-play acoustic guitar. The guitar also comes with a deluxe gig bag, so you can take it with you wherever you go.
Overall, the Loar LH-204 Brownstone is an excellent acoustic guitar that offers great value for the money.
If you're looking for an affordable acoustic guitar that sounds great, the LH-204 Brownstone is definitely worth considering.