Ibanez Exotic
Wood

AEW40ZW

Whether you strum it acoustically or plug it in onstage, you'll love the brilliant tones you get from the Ibanez AEW40ZW acoustic-electric guitar. Equipped with an outstanding preamp and pickup system and both 1/4″ and XLR outputs, this instrument is ready for live work. It's also incredibly comfortable to play. The Ibanez AEW40ZW's AEW body is constructed from breathtaking zebrawood tonewood, while its rosewood-topped mahogany neck feels just right in your hand. We love to see guitars that don't sacrifice looks for affordability, and the Ibanez AEW40ZW acoustic-electric guitar is a real looker at a nice price!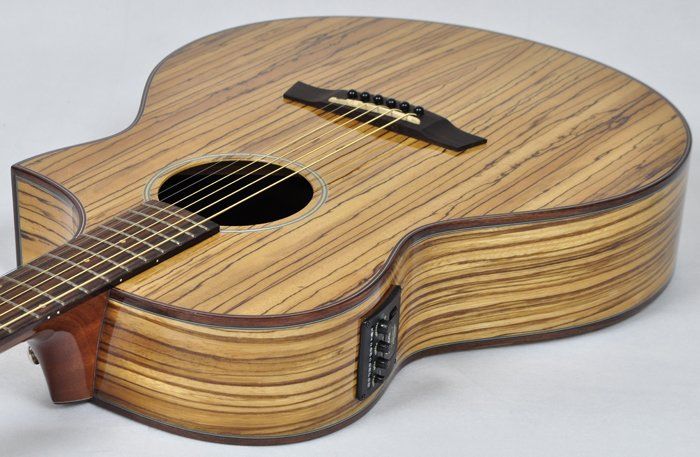 Onboard electronics make playing plugged in a pleasure
The Ibanez AEW40ZW packs Fishman's Sonicore pickup, plus an Ibanez AEQ-SP2 preamp, giving you excellent sound and flexible options when you play plugged in. Any gigging guitarist at Guitar Lizard will tell you that Fishman makes some of the best acoustic amplification systems around, and their Sonicore pickup delivers the kind of clarity we expect from them. At the same time, the Ibanez AEQ-SP2 preamp gives your AEW40ZW bass and treble control along with the volume knob, so you can quickly dial in a great tone. Best of all, the built-in tuner makes it easy to keep your instrument sounding its best.
Ibanez AEW40ZW Acoustic-electric Guitar Features:
Crafted from exotic tonewoods for exceptional looks and tone
Ibanez AEQ-2P2 preamp with Fishman Sonicore pickup for excellent amplified tones
1/4″ and XLR outputs for connecting to recording or live sound rigs
Built-in tuner for convenience