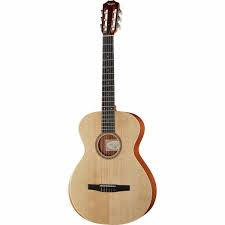 Taylor Academy Series 12e Guitar Review: An In-Depth Look at an Affordable Masterpiece
When it comes to finding the perfect guitar, experienced musicians know that quality, playability, and affordability are three key factors that need to be considered. The Taylor Academy Series 12e is a guitar that offers all of these attributes and more, making it a popular choice for guitarists of all skill levels. In this in-depth review, we will take a closer look at the features, sound quality, and overall performance of the Taylor Academy Series 12e to help you determine if it's the right guitar for you.
Overview
The Taylor Academy Series was introduced in 2016 with a simple mission: to offer high-quality, affordable guitars that are easy to play and produce great tone. The Academy Series 12e is a perfect example of this philosophy, as it combines the craftsmanship and innovative design elements that Taylor Guitars is known for with a price tag that is accessible to many players.
This guitar is a part of the Grand Concert line, which is Taylor's smallest full-sized body shape. The compact size and narrow waist make it comfortable to hold and play, even for those with smaller hands or a shorter reach. The 12e is an electro-acoustic model, which means it features built-in electronics that allow you to plug it into an amplifier or PA system for live performances or recording.
Features
Wood and Construction
The Taylor Academy Series 12e is made from a combination of solid and layered wood. The top is crafted from solid Sitka spruce, which is known for its excellent tonal properties and ability to project sound. The back and sides are made from layered sapele, a wood that is similar in appearance and tonal characteristics to mahogany.
The use of layered wood on the back and sides not only helps to keep the cost of the instrument down but also provides added durability, making the guitar less susceptible to changes in temperature and humidity. The neck is made from tropical mahogany, which offers a smooth, comfortable feel and excellent sustain.
Neck and Fretboard
One of the standout features of the Taylor Academy Series 12e is its slim neck profile. The neck has been designed with comfort and playability in mind, making it an ideal choice for beginners or those who struggle with hand fatigue when playing for long periods.
The fretboard is made from West African ebony, a dense and durable wood that provides a smooth, fast-playing surface. The frets are well-dressed, ensuring comfortable and buzz-free playing, and the guitar features a 24-7/8-inch scale length, which makes it easier for players with smaller hands to navigate the fretboard.
Electronics
The Taylor Academy Series 12e is equipped with the ES-B pickup system, which is a simplified version of Taylor's renowned Expression System. This system includes a piezo pickup located under the saddle, as well as an onboard preamp with volume and tone controls. The preamp also features a built-in digital chromatic tuner, allowing you to quickly and easily tune your guitar without the need for an external device.
Other Features
The Academy Series 12e features a number of other design elements that contribute to its overall quality and performance. These include a Tusq nut and Micarta saddle, which help to improve sustain and tonal clarity, as well as Taylor's patented NT neck joint, which ensures a stable and precise connection between the neck and body.
The guitar also comes with a gig bag, making it easy to transport and protect your instrument while on the go.
Sound and Performance
When it comes to sound quality, the Taylor Academy Series 12e does not disappoint. The combination of a solid Sitka spruce top and layered sapele back and sides produces a balanced, warm tone with excellent projection. The Grand Concert body shape contributes to the guitar's focused and articulate sound, making it well-suited for fingerstyle playing and light strumming.
The ES-B pickup system delivers a natural and dynamic amplified sound, with the onboard preamp providing enough control over your tone to suit a variety of styles and situations.
Pros and Cons
Pros:
High-quality construction and materials at an affordable price
Comfortable and easy to play, especially for those with smaller hands or limited reach
Balanced, warm tone that is well-suited for fingerstyle playing and light strumming
Built-in electronics and tuner make it ideal for live performances and recording
Cons:
Layered wood on the back and sides may not appeal to purists who prefer all-solid wood construction
Simplified electronics may not offer enough tonal control for more advanced players
Conclusion
The Taylor Academy Series 12e is an impressive guitar that offers a combination of quality, playability, and affordability that is difficult to find in today's market. With its comfortable neck, balanced tone, and built-in electronics, it is a versatile instrument that is well-suited for players of all skill levels.
Whether you're a beginner looking for a high-quality first guitar or an experienced player in search of a reliable and comfortable instrument for gigging and recording, the Taylor Academy Series 12e is definitely worth considering.