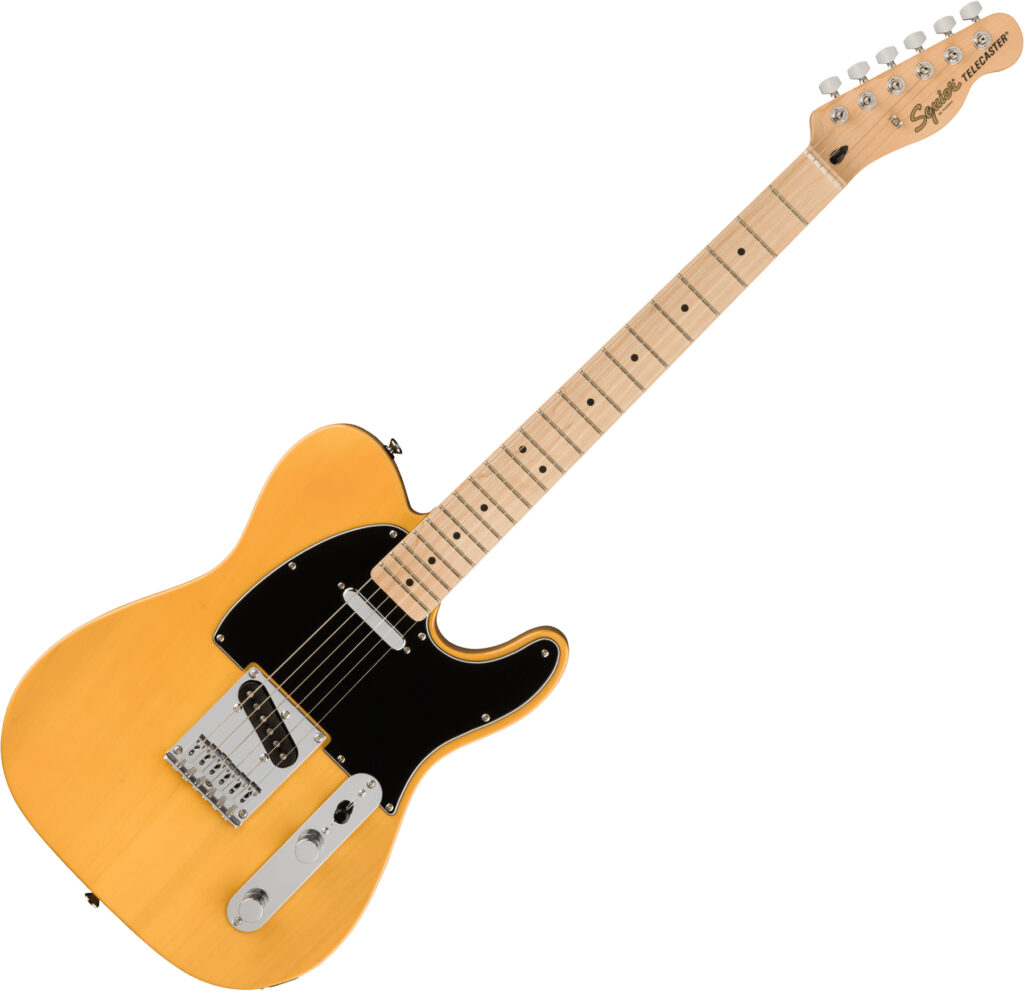 The Squier Affinity Telecaster is a great beginner guitar that offers plenty of value for the money. It has a solid body made of Alder, which gives it a nice weight and feel. The neck is made of Maple and has a C-shaped profile, which makes it comfortable to play. The fretboard is made of Rosewood, and it has 21 medium jumbo frets.
The Telecaster features two single-coil pickups, which deliver a great range of tones. It also has a three-way pickup selector switch, so you can choose between different pickup combos. The Telecaster is also equipped with standard die-cast tuning machines, which keep your guitar in tune even when you're playing hard.
The main reason why this guitar is such an amazing value for the money is because it's part of Squier's Classic Vibe series.
These guitars seem to be reissues of old Fenders from the '60s and '70s, so they got a loyal following already. The neck has a vintage tint that makes it feel smooth and fast, while still being chunky enough to provide you with a nice playing feel. It also features a 9.5-inch radius which provides comfortable bends even on low action.
As most people who have been learning to play for a few years now know, one of the biggest problems beginner guitarists run into is their fingers start to hurt from pressing down too hard on the strings.
This is where the Squier Affinity Telecaster really shines, because its light strings make it easy to play. This guitar is perfect for beginner and intermediate players who are looking for a great value. It's also great for those who want to learn how to play country, blues, or rock music.
If you're looking for an affordable Telecaster that offers plenty of bang for your buck, the Squier Affinity Telecaster is definitely worth considering.