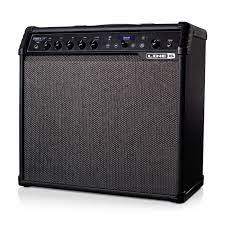 Spider V Mkll Series Review: The Ultimate Purchase?
Are you searching for a high-quality guitar amp to enhance your musical experience? If so, look no further than the Spider V Mkll Series from Line 6. The Spider V Mkll Series is the latest upgrade to its predecessors and boasts an array of features that will take your music to new heights. In this article, we will explore the pros and cons of the Spider V Mkll Series, delving into what makes it an exemplary purchase for the avid musician.

Versatility
One of the most significant advantages of the Spider V Mkll Series is its versatility. It comes jam-packed with numerous pre-loaded presets covering a wide range of sounds and genres. From clean and jangly to gritty and distorted, there are thousands of options available. You can even incorporate the different presets to create custom tones, which are unique to you. However, some users cite the overabundance of presets as a disadvantage, as too many options may lead to confusion when selecting a tone.

Sound Quality
The sound quality of the Spider V Mkll Series is another incredible feature. The 30-watt amplifier can produce a wide range of sounds and a volume that will pleasantly surprise you. You can easily switch between tones, adjust volume levels, and add effects with just a few clicks of the button. However, some might argue that the speakers aren't top-tier, leading to less than satisfactory sound quality.

Portability
Another pro to the Spider V Mkll Series is its portability. Weighing just under twenty pounds, it's easy to transport to gigs, rehearsal spaces, and even your friend's house for a jam session. It's also perfect for small spaces that require decent sound levels. This feature is a priceless asset for those who want to practice and perform on the go with ease. However, some users report that the device's handling is not convenient, and it might not survive frequent transportation.
Despite
User-Friendliness
The Spider V Mkll Series is undoubtedly user-friendly. Its intuitive design and interface make it easy to access and control the features. You can even access additional presets, amp models, and effects via the free app. The integrated tuner and metronome are additional features that musicians enjoy. However, some users may find the device too complicated, and it may take some getting used to before they can navigate it effortlessly.

Price
Finally, let's talk about the price. One common point among users is how cost-effective it is. The Spider V Mkll Series offers an all-in-one solution that is hard to find in such a price range. You get exceptional quality and a vast range of features at an affordable cost. It's worth noting that more expensive amplifiers may offer additional features, but for those just starting, this amplifier offers an excellent value proposition.

Conclusion:

The Spider V Mkll Series is undoubtedly an excellent option for anyone who wants to take their guitar playing to the next level. It offers versatility, excellent sound quality, portability, user-friendliness and top specs at an affordable price. Before making a final decision, be sure to consider the pros and cons carefully to determine if it is the perfect fit for your needs. Overall, if you are looking to purchase an outstanding amplifier that won't break the bank, the Spider V Mkll Series is an invaluable option. Don't hesitate to invest in this stellar amplifier –your music experience will never be the same!