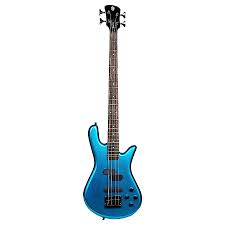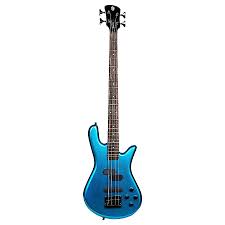 Spector Performer 4 Electric Bass: A Detailed Review
Getting the right electric bass can be a daunting task, especially with the vast array of choices available in the market today. If you're looking for an instrument that combines quality, performance, and value, it's hard to overlook the Spector Performer 4 Electric Bass. This review will delve into the nitty-gritty of this fantastic piece of musical equipment.
Introduction
The Spector Performer 4 Electric Bass is a product of the renowned Spector brand, famous for delivering top-quality instruments since 1976. The Performer 4 stands out as a perfect choice for both beginners and seasoned professionals alike, offering a unique blend of playability, durability, and remarkable sound output.
Design and Build Quality
Spector has always been known for its attention to detail when it comes to design and build quality, and the Performer 4 is no exception. It features a solid maple body and neck, which not only ensures durability but also contributes to its warm tone. The rosewood fingerboard is smooth and fast, allowing for easy transitions between notes.
The Performer 4 is lightweight, making it comfortable for long playing sessions. Its double-cutaway design offers easy access to higher frets, making it versatile for all styles of music. The black cherry gloss finish gives it a sleek and stylish look that is sure to turn heads on stage.
Hardware and Electronics
Spector didn't skimp on the hardware and electronics of the Performer 4. The bass comes fitted with passive SSD pickups that deliver a robust and clear sound. The tone can be adjusted via two volume controls and one tone control, providing a wide range of sonic possibilities.
The Performer 4 also features a sturdy bridge that provides excellent intonation and sustain. The tuning machines are reliable and keep the bass in tune even during long performances.
Performance and Sound Quality
One of the most impressive aspects of the Spector Performer 4 Electric Bass is its sound quality. Thanks to its SSD pickups, it delivers a punchy and full-bodied tone that can cut through any mix. Whether you're playing rock, funk, jazz, or any other genre, this bass can handle it all.
The Performer 4 has a smooth and fast action, which makes it a joy to play. Even complex bass lines can be executed with ease, making it a great choice for any level of player. It resonates well and sustains notes for a long time, thanks to its solid maple construction.
Value for Money
For its price point, the Spector Performer 4 offers exceptional value for money. It provides the quality and performance you'd expect from a much more expensive instrument. If you're on a budget but still want a reliable and great sounding bass, the Performer 4 should be at the top of your list.
Final Thoughts
In conclusion, the Spector Performer 4 Electric Bass is a well-rounded instrument that delivers in every aspect. From its carefully crafted design and superior build quality to its powerful sound and impressive performance, it's hard to find fault with this bass.
While it may not have all the bells and whistles of some high-end models, it delivers where it counts – sound, playability, and value. Whether you're just starting your musical journey or looking for a reliable workhorse to add to your collection, the Spector Performer 4 Electric Bass would make a worthy choice.