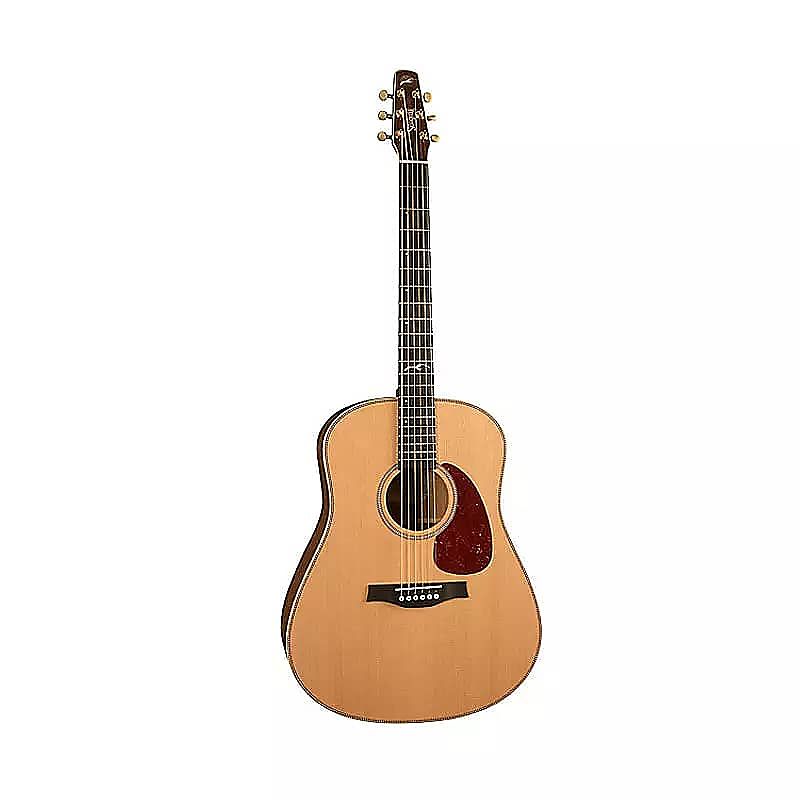 I recently purchased a Seagull Artist Mosaic guitar and I wanted to share my thoughts and experience. I've been playing for quite a while, but up until the last year or so, it's mostly been weekend strumming when friends get together.
I'm really amazed by how much more clear songs sound on this lovely instrument, which is why it just didn't feel right not having one of my own! So here we go:
As you'll see in the video below, the build quality is excellent : the neck feels great , action feels nice and low allowing for smooth playability without fret buzz . The top seems solid with no cracks or anything visible from what I can tell.
The weight is good too despite the fact it's made of cedar . Cedar is known for being softer than other tone woods which contributes to the sound, but makes it more sensitive to humidity changes.
This guitar is lighter than my friends' mahogany models, which I appreciate nowadays since I go back and forth between home and school quite often.
As far as sound goes, it sounds great plugged in or unplugged! The built-in tuner is super handy too! Overall it feels like a great guitar with quality materials that will last me many years. If you are looking at any of Seagull's guitars, this one is definitely worth your consideration .