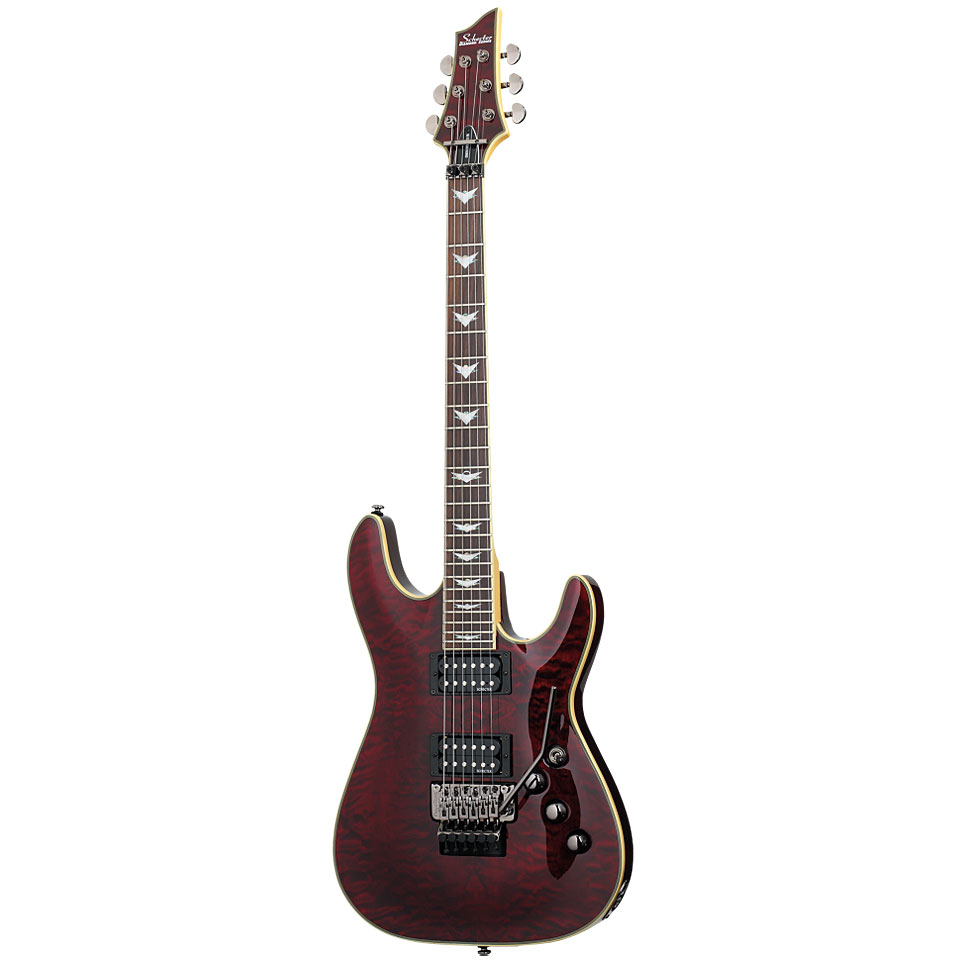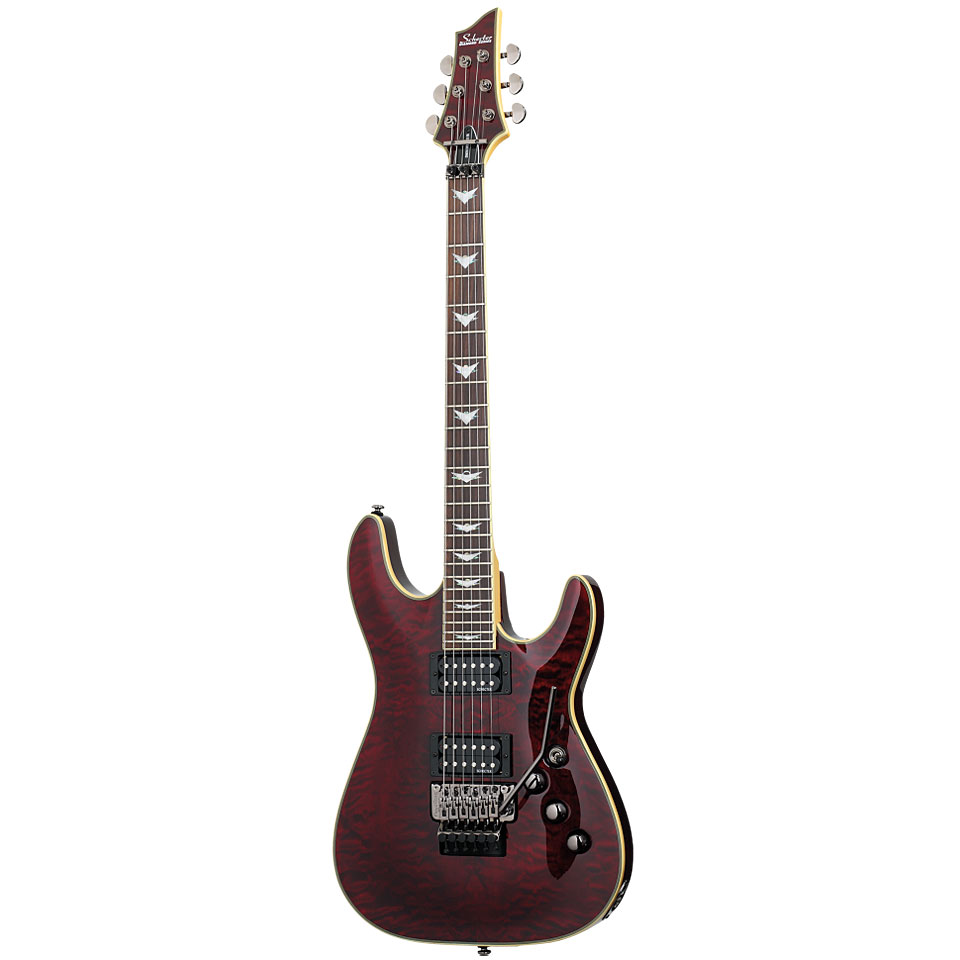 Greetings fellow headbangers. I wanted to thank you for checking out my review of the Schecter Omen Extreme-FR in a beautiful red metallic finish.
First things first, this is an exact replica of the generic C1 FR (Floyd Rose) model (which goes by many names), which means it shares all features with its older brother; things like a mahogany body with an arched top, set-neck construction with fancy scarf joint, string through body tailpiece and stoptail bridge…But unlike its ancestor, this new edition boasts some interesting design choices that make it quite unique in Schecter's lineup of instruments.
Schecter did not use their iconic "Blackjack" series name on this guitar because the FR routing is the only thing that this guitar has in common with its predecessor. Instead, they decided to call it Omen Extreme-FR, which I believe was a smart move because if you've seen the old C1 Blackjack, then you know that the "Blackjack" design scheme can be quite polarizing due to its asymmetrical lines and points sticking out every which way. Those sharp cuts are not everyone's cup of tea, so giving this new FR model a different name allows Schecter to market it as something distinctive from their standard production models.
A closer look at the specs
Schecter has been using basswood for all their necks since 2014, so don't let the name fool you into thinking that this guitar has a mahogany neck with rosewood fretboard like an old-school Schecter. Instead, it's got a bolt-on mahogany neck with 22 jumbo frets on a rosewood board…which is what the vast majority of electric guitars are made of these days.
Schecter has been using their own proprietary headstocks for many years now so don't expect anything fancy there either. The company logo, model name, and serial number are silkscreened onto the body right above where the headstock starts to taper outwards giving that very distinct elongated shape that you typically only see on Schecter guitars. The string tree is placed at about 2 o'clock position on the headstock while tuners are generic Grover clones.
It comes with a single Seymour Duncan '59 Humbucker at the bridge and a Railhammer T77 single-coil in the middle, which gives you a versatile array of tones to play around with. The controls are pretty basic as well; one volume knob, one tone knob, and a 3-way pickup toggle switch…no special switching here! As far as the body goes, I really like how it was designed because Schecter carved out ample room for upper fret access by keeping curvy cuts on each side of the lower bout. This curvaceous design lines up beautifully with your forearm when your hand is positioned over the top of it while playing seated…unlike some other guitars that have cutaways but are not curved enough to make that comfortable contact.