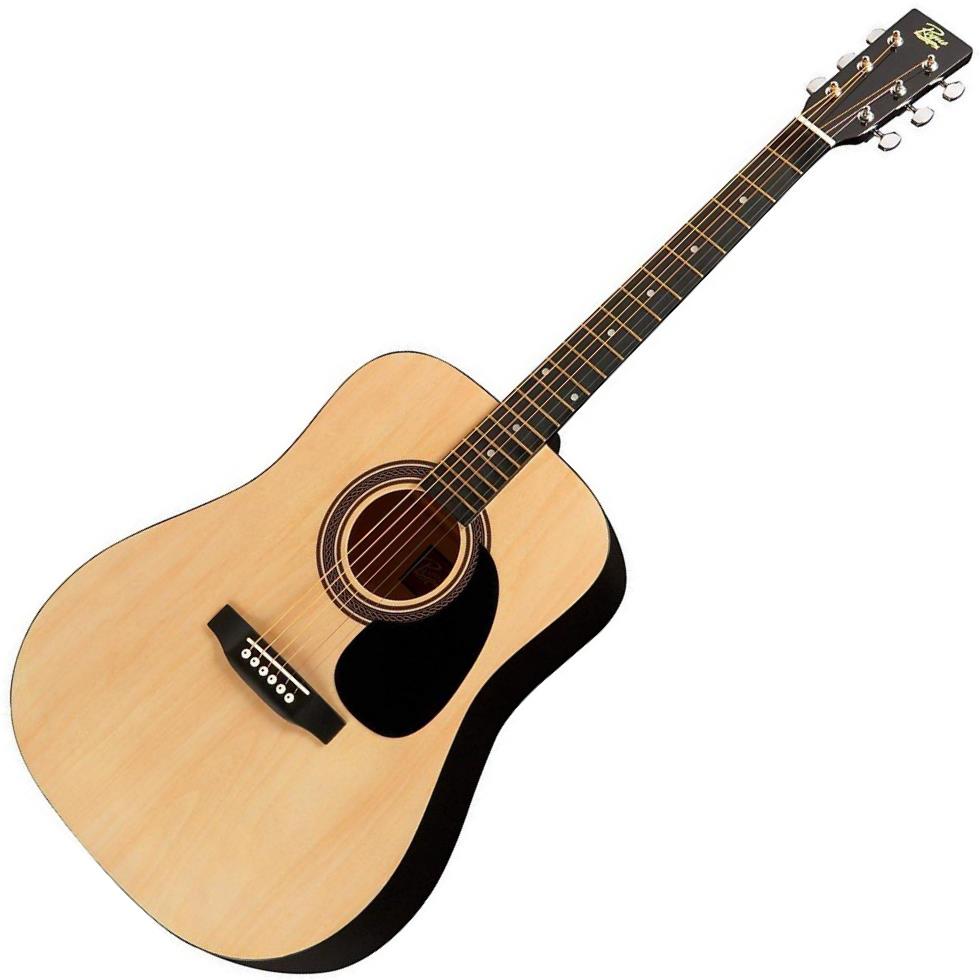 The RA-090 is nice guitar for its price, but not without issues…
First Impressions:
I got the Rogue acoustic because we needed an acoustic guitar for live performances, and since we play quite loud sometimes, we wanted something rugged and more aggressive than most traditional folk guitars like Martin's. It arrived well packaged and undamaged (which is always a plus). It has a really cool sunburst finish, and the wood is nice and shiny. I was impressed with the binding around the edge of the body and sound hole – it gives it a much more expensive look.
The neck is made from Nato wood, which isn't as strong as some other woods but it does feel nice and smooth to play. The action was set a little high for my taste but it's easy enough to adjust that.
Overall, my first impressions were good. It's obviously not a high-end guitar, but it looks and feels like it could hold up to some abuse.
The Sound:
I have played this guitar through both an acoustic amp and a PA system, and on different guitars. My first impression of it through an amp was that there's not enough low-end punch, because the sound is dominated by the mid-range which is very sharp and prominent. The highs are nice but there just isn't enough bass for my taste.
On stage though, this guitar sounds surprisingly good when compared to other acoustics (even more expensive ones). It's loud even in a live setting without feedback or issues, which makes me feel like Rogue did something right with the way the guitar resonates. I'm tempted to think they use some kind of material inside to make it louder…
The Verdict:
Would I recommend this guitar? Well, if you're on a tight budget then yes! You can get a lot of guitar for your money with the RA-090. It's not perfect, but it is a decent acoustic for the price.
If you're looking for something a little more high-end though, I would recommend checking out some other brands. Ibanez and Yamaha make great acoustics in that price range, and they both have a much better low end response than the Rogue.
But if you're just starting out or on a tight budget, the Rogue acoustic is definitely worth considering.