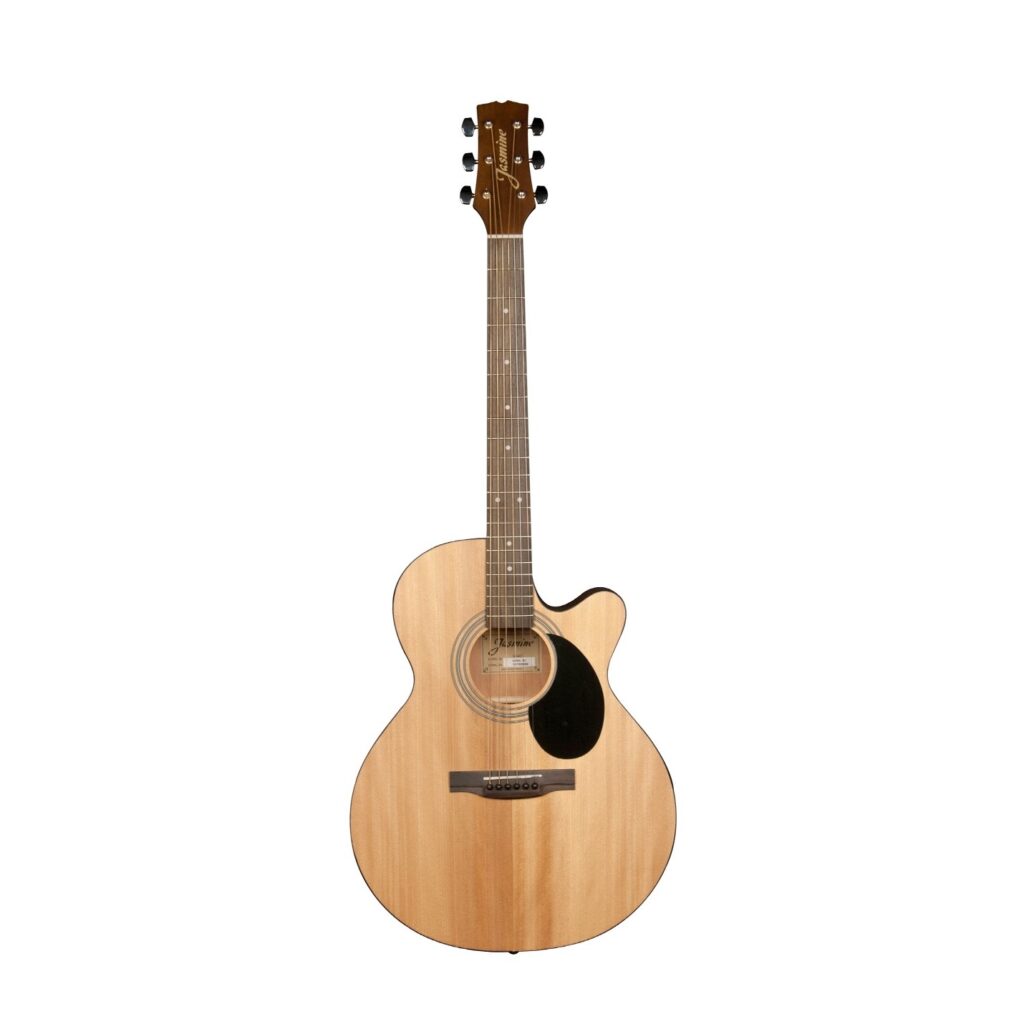 The Jasmine S34C is an acoustic guitar that has been designed for beginner to intermediate players. It has a spruce top with mahogany back and sides, which gives it a warm and rich sound. The Jasmine S34C also features a slim neck profile, making it easy for beginners to play.
One of the things that I like most about the Jasmine S34C is its construction quality.
The guitar feels solid and well-made, and it seems like it would be able to withstand a lot of abuse. The finish is also very nice, and the guitar looks great overall.
In terms of performance, the Jasmine S34C sounds great for a budget acoustic guitar. It's got a very warm sound, with a lot of bass and volume. I'm not personally a fan of the rounded shape of the neck profile, but that's just my personal preference.
Overall, the Jasmine S34C is a great option for beginner to intermediate players who want a solid-sounding guitar without breaking the bank.
Just keep in mind that this guitar will most likely need to be set up right out of the box, so you'll probably have to visit your local luthier or guitar shop for that.