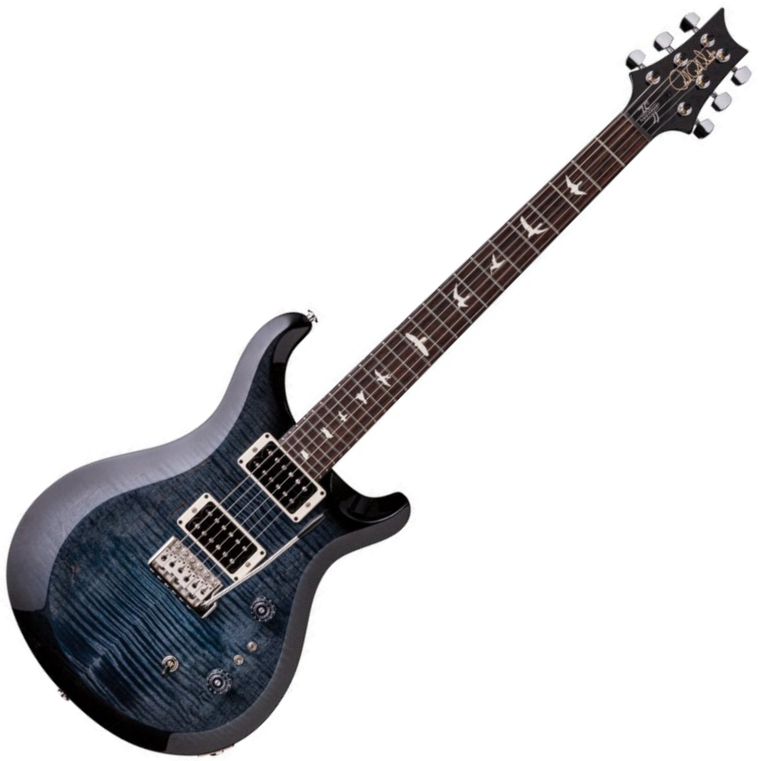 When I first saw this guitar in pictures, I was hesitant to get one. It's gorgeous but it may not be any good for me. Then I received an email from PRS Custom Shop if they can do a review/feature on the S2 Custom 24 Faded model. Well, that is something really cool and of course, I said yes!
I got my hand on this beautiful deep blue metallic finish, maple top PRS S2 Custom 24 Faded for about two weeks now. They are shipping it directly from a USA dealer to Indonesia so no customs tax fee to pay since its import directly from the USA dealer to my place. Awesome!
I'm not going into too much detail about the specs since you can refer to their official site. What I really need to know from this guitar is how good it is when playing metal riffs and rhythms.
This guitar feels very comfortable when standing up or seated with your strap properly hanging on the neck. In terms of weight, you can tell that it's not a super light guitar but still feel lighter than any Les Paul Standard series in the market today. Literally, you'll be headbanging without feeling too many neck problems compared to LP that felt like a tree trunk in your arm. You may call me crazy but that's what I feel! The balance between neck and body is just right for me.
In terms of hardware, the tremolo bridge looks decent enough for trem usage though personally, I don't use much since I'm more into my Floyd Rose FRX. Tuning stability is great though when I do a crazy sweep picking with it, sometimes the string went out of tune. But if my memory is still correct, most guitars will do that in tremolo usage despite what others said.