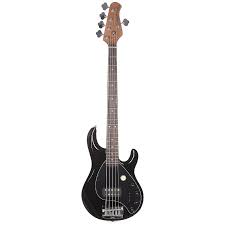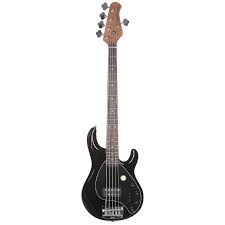 Musicman Sterling 5 Electric Bass: A Quintessential Blend of Craftsmanship and Performance
The Musicman Sterling 5 Electric Bass is a marvel of modern musical engineering, offering an outstanding blend of playability, versatility, and tone that resonates with both beginners and experienced musicians. This instrument has captivated the hearts of bassists globally with its unique sound, robust build, and affordable price point.
Robust Construction and Design
One of the most striking features of the Musicman Sterling 5 Electric Bass is its superior construction. Built in Indonesia under the watchful eye of Ernie Ball's world-class team of engineers, this bass guitar is designed to withstand rigorous practice sessions and live performances.
The body of the Sterling 5 is lightweight, ensuring minimal strain on the shoulders when strapped on — a much-appreciated feature for those suffering from past neck or shoulder injuries. The construction quality is excellent, matching, and sometimes surpassing, higher-end basses. The tuners and bridge are well-constructed, providing stability and durability.
Exceptional Playability
A significant aspect that sets the Musicman Sterling 5 Electric Bass apart is its exceptional playability. The action on it is beyond what its price should be, making it a joy to play. The Sterling 5 is highly recommended for anyone starting out on their musical journey, as well as seasoned pros looking for a reliable workhorse.
The string spacing at the bridge is a narrow 16mm, slightly tighter than the more standard 17.5mm. However, many players find they adjust to this difference quickly, and it may even enhance playability for some.
Distinct Sound Quality
When it comes to sound quality, the Sterling 5 shines brightly. The tone is built on a strong, emphatic low-mid timbre that is particularly effective when used in any genre or technique. It possesses a powerful mid-range treble with a hint of personality and no hard edges.
The Sterling 5 HH model is a beast with two full-sized humbucking pickups, translating string vibrations into four growling rows of pole pieces. The Sterling 5's tone just kills with amazing low mids, making it suitable for everything you can throw at it: jazz, blues, funk, rock, and more.
Conclusion
To put it simply, the Musicman Sterling 5 Electric Bass is one of the best basses you can buy for the price. It offers a killer 5-string bass experience for beginners and pros alike, and represents a great solution for players on a budget. With its robust construction, exceptional playability, and distinct sound quality, it's no wonder why Music Man basses are so well-loved and preferred by musicians worldwide. Whether you're a beginner looking for a long-lasting first-timer bass guitar or an experienced player seeking a reliable addition to your collection, the Sterling 5 Electric Bass is a choice you won't regret.