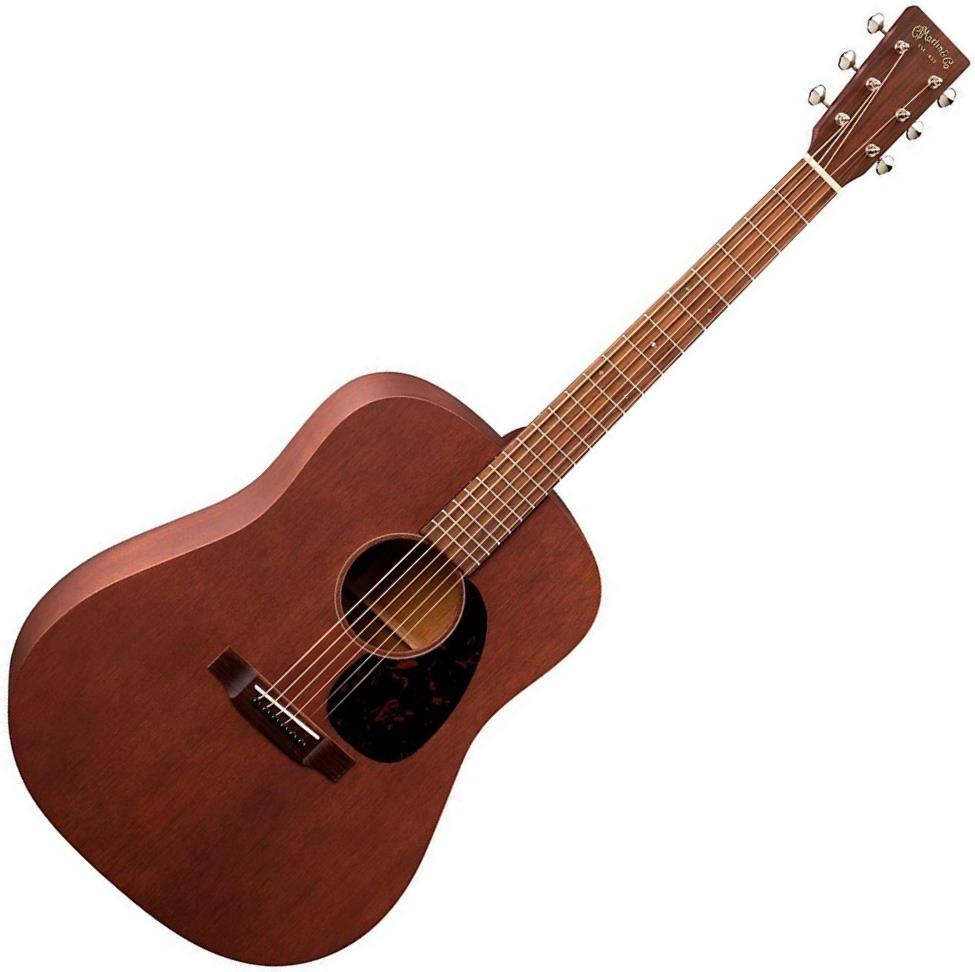 The Martin 15 Series D-15M acoustic guitar looks like it came right out of the history books, and delivers a sound for the ages.

The company still embraces design techniques introduced many years ago to create their guitars' timeless tone.

The D-15M is made from solid mahogany all around (top, sides, and back). This gives it a lot of characteristics that musicians can appreciate.

The fingerboard is still Indian rosewood, which gives stunning contrast with the dark mahogany. That mahogany wood is really what makes this guitar shine. It provides an unmatched tone that's warm and sweet with great projection.
It's great for soulful music. If you're looking for a bright sound, this isn't the one for you. However, if you want those deep and rich tones, here's your perfect match. For the price, this sound quality can't be beat.
Features: Faux tortoise pickguard;
Multi-stripe rosette;
Modern belly – drop-in saddle;
Simple dovetail neck joint;
Diamonds and squares short pattern fingerboard;
Abalone fingerboard inlay;
Yellow side dots.