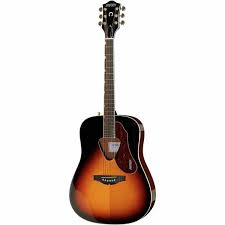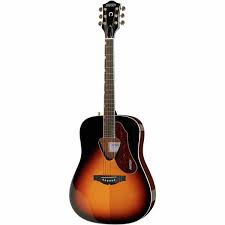 Gretsch G5024E Electric Guitar Review
Gretsch guitars have long been associated with style, quality, and that classic rock 'n' roll sound. The Gretsch G5024E is no exception. This electric guitar is a stunning piece of craftsmanship that combines the best of traditional design with modern technology. In this in-depth review, we will explore the key features of the G5024E, discuss its sound and playability, and help you decide if it's the right guitar for you.
Overview
The Gretsch G5024E is part of the company's Electromatic series, which is known for offering affordable, high-quality instruments that cater to a wide range of players. This particular model is a single-cutaway dreadnought with a solid spruce top, laminated mahogany back and sides, and a rosewood fingerboard. It also features a Fishman Isys III pickup system with an onboard tuner and EQ, making it suitable for both stage and studio use.
Design and Build Quality
One of the first things you'll notice about the G5024E is its striking appearance. The guitar boasts a vintage sunburst finish that gives it a timeless look, while the gold hardware and pearloid thumbnail inlays add a touch of class. The body shape is similar to that of a traditional dreadnought, but the single cutaway provides easier access to the higher frets.
The build quality of the G5024E is impressive, especially considering its price point. The solid spruce top ensures excellent resonance and projection, while the laminated mahogany back and sides add warmth and depth to the sound. The neck is made from mahogany as well, and it features a comfortable "C" shape profile that should suit most players.
The rosewood fingerboard has 21 frets, and the action is set quite low out of the box, making it easy to play. The guitar also features a Graph Tech NuBone nut and compensated saddle, which help with intonation and sustain. Overall, the G5024E feels solid and well-built, and it should stand up to regular use without any issues.
Sound and Performance
The Gretsch G5024E is a versatile guitar that can handle a wide range of styles, from fingerpicking to strumming and everything in between. The dreadnought body shape and solid spruce top give it plenty of projection and volume, while the mahogany back and sides provide a warm, balanced tone.
Unplugged, the G5024E has a rich, full sound with a nice balance between the bass, midrange, and treble frequencies. The guitar has plenty of sustain, and the natural resonance of the wood helps to create a lively, dynamic response.
When plugged in, the Fishman Isys III pickup system does an excellent job of capturing the guitar's natural tone. The onboard preamp offers a 3-band EQ, allowing you to tweak the bass, midrange, and treble to your liking. There's also a phase switch, which can help reduce feedback when playing at high volumes or in certain environments.
The built-in tuner is a convenient feature, making it easy to keep the guitar in tune during performances. The tuner is accurate and easy to read, even in dimly lit venues.
One of the standout features of the G5024E is its playability. The neck is smooth and comfortable, and the low action makes it easy to play chords and single notes with minimal effort. The single cutaway design provides easy access to the upper frets, which is a nice bonus for lead players.
Pros and Cons
Pros:
Beautiful vintage sunburst finish
Solid spruce top for excellent resonance and projection
Fishman Isys III pickup system with onboard tuner and EQ
Comfortable neck and easy playability
Affordable price for the quality
Cons:
Laminated back and sides may not be as resonant as solid wood
Some players may prefer a wider range of tonal options from the pickup system
Conclusion
The Gretsch G5024E is an excellent choice for guitarists looking for a versatile, affordable electric guitar that combines classic design with modern features. With its solid spruce top, Fishman Isys III pickup system, and comfortable playability, this guitar is suitable for a wide range of styles and skill levels.
While it may not offer the same level of tonal complexity as some higher-end models, the G5024E still delivers a rich, balanced sound that should satisfy most players. Whether you're a beginner looking for your first electric guitar or an experienced player in search of a reliable workhorse, the Gretsch G5024E is definitely worth considering.