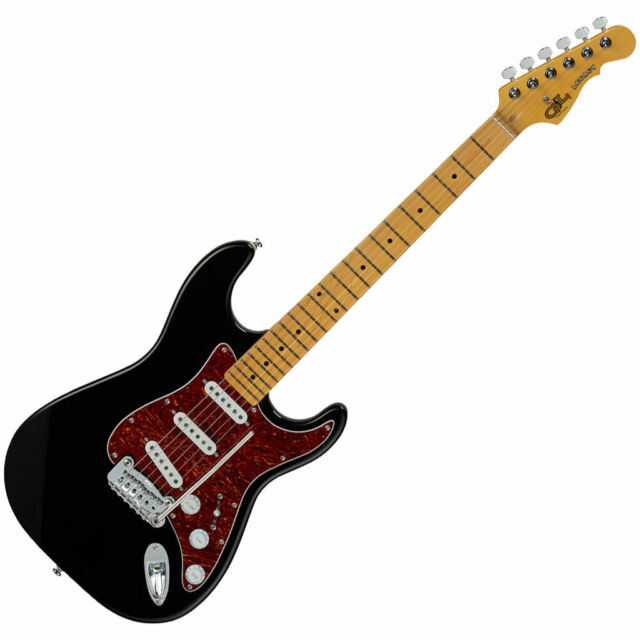 G&L has built a solid reputation of making instruments that are on the higher end so when I found out about the G&L tribute series I was intrigued. When I heard there were two models available at my local guitar center, which are the DGT and Legacy, it seemed like a no brainer to finally get an all maple guitar.
The three pickups on this model allow you to have a variety of tones from vintage to modern. And for players who do not want or can't afford Gibson or Fender prices, this is an excellent substitute because they contain many similar characteristics as them such as binding and neck contouring just to name a few. This all maple beauty comes with a rosewood fretboard, 25.5″ scale, 1 11/16″ nut width, and is made in the USA.
The Legacy has a really comfortable C shaped neck that feels broken in from the start. It's also one of those guitars that once you plug it in, you don't want to put it down.
The pickups are hot but not too hot so they can handle a variety of styles without losing their sound quality. I compared this guitar to my Gibson LP Studio and while the Gibson had more of a punch, the Legacy was able to keep up with ease. Overall, I highly recommend this guitar for anyone looking for an American made, all maple beauty that won't break the bank!

Well, if you are looking for the best electric guitar under 500, G&L is on of the top solutions on the market. I would definitely recommend to check it out.