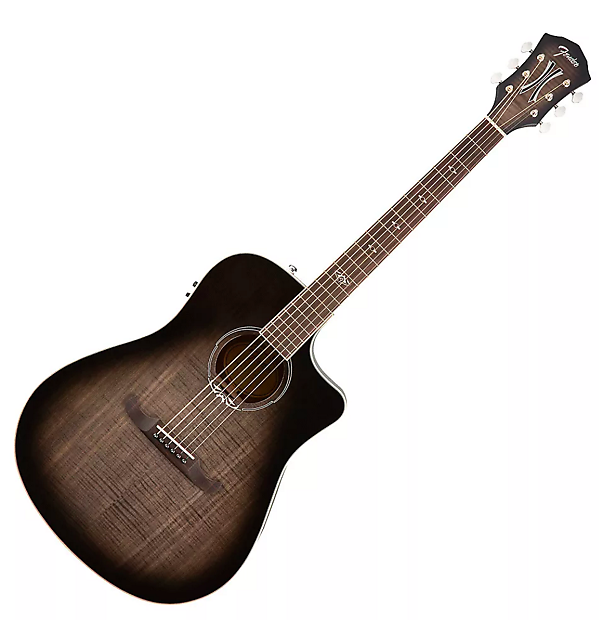 I've always wanted to own an acoustic electric guitar, but I know that it will be hard for me to justify the purchase. So imagine my surprise when I found this Fender T-Bucket 300CE at GC's used department! 🙂
But first things first: this model has been discontinued and is now available only as a (semi-)vintage item because of the coral snake harvesting controversy. The good news is that you'll find lots of them in many music stores' used departments, just like this one – or on eBay , if you are lucky enough to have one come by there.
The guitar is absolutely beautiful to look at – it's a natural color with a sunburst finish, and the wood grain really pops. The body is made out of laminated mahogany, and the fretboard (bridge) is made out of rosewood. The strings are also made out of phosphor bronze. The whole thing weighs in at only 6 pounds, which makes it really easy to take on the go.
The first time I plugged it in and played it through my amp, I was blown away by the sound! Granted, I'm no expert but even compared to other acoustic electric guitars that I've tried, this one sounds amazing. It has a really warm tone, and the built-in tuner is really accurate. The only downside is that the strings are a bit stiff, but that's to be expected with new strings.
Overall, I'm really happy with my purchase, and I would definitely recommend this guitar to anyone looking for an acoustic-electric model in the under $500 range. You won't be disappointed!