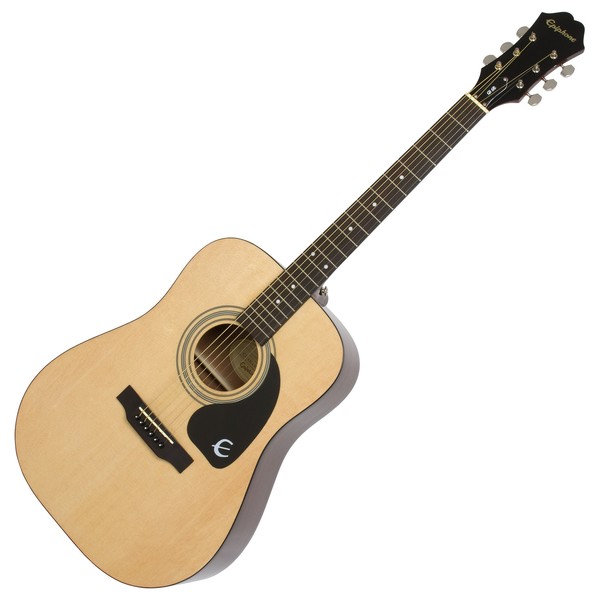 The Epiphone DR-100 acoustic guitar is a great choice for beginner and intermediate players. It has a mahogany body and neck, rosewood fretboard, and chrome hardware.
The DR-100 also features a dovetail neck joint and a traditional bridge design.
This guitar sounds great and is very playable. The action is low and the intonation is good, making it easy to get up to speed quickly. The DR-100 also looks great, with its natural finish and pearloid inlays.
Overall, the Epiphone DR-100 is an excellent acoustic guitar that would be a great addition to any player's arsenal. It's affordable, sounds great, and is very playable.