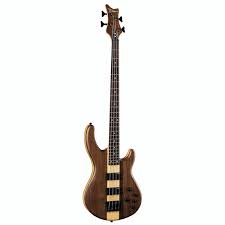 Dean Edge Pro Electric Bass Review: Sleek Design Meets Stellar Performance
In the world of music, particularly in the realm of bass guitars, the Dean Edge Pro Electric Bass stands out as a remarkable instrument. The combination of its sleek design, outstanding sound quality, and comfortable playability makes it a compelling choice for both beginners and seasoned musicians. This review will delve into the various features and aspects of the Dean Edge Pro, providing a comprehensive look at what makes this electric bass a worthy addition to any musician's collection.
Design and Build Quality
The first thing you notice about the Dean Edge Pro is its stunning design. The body shape is distinctive, with its double cutaway design that offers easy access to the upper frets. Available in several finishes including natural, trans black, and tiger eye, the guitar is visually striking and sure to stand out on stage.
The Edge Pro is crafted with a mahogany body and a quilted maple top, a combination that not only adds to its aesthetics but also contributes to its tonal characteristics. It features a 34″ scale length and a neck-through design made from maple and walnut. This type of construction enhances sustain and resonance, while also ensuring stability and durability. The fretboard is made from ebony, which is known for its smooth feel and bright tone.
Sound Quality
When it comes to sound, the Dean Edge Pro truly shines. It's equipped with DMT Design pickups that deliver a powerful, clear, and versatile tone. Whether you're playing rock, jazz, or funk, this bass can handle it all. The pickups are paired with an active 3-band EQ, allowing you to shape your sound to suit your musical style.
The combination of the mahogany body and maple top provides a balanced tone with good depth and warmth, while the maple and walnut neck adds clarity and articulation. The Dean Edge Pro is capable of producing a wide range of tones, from deep, resonant lows to crisp, defined highs. This makes it a highly versatile instrument that can adapt to a variety of musical genres and playing styles.
Playability
The Dean Edge Pro is not just about looks and sound; it's also designed with playability in mind. The bass has a C-shaped neck profile that fits comfortably in the hand, making it easier to navigate the fretboard. The neck-through design provides a smooth transition between the neck and body, which further enhances playability.
The Edge Pro also features a high-quality bridge that offers both durability and precise intonation. The tuners are sturdy and reliable, ensuring that the bass stays in tune even during long playing sessions. The fretwork is exceptional, with no sharp edges or uneven spots, making for a smooth and comfortable playing experience.
Value for Money
While the Dean Edge Pro may not be the cheapest option on the market, it still offers excellent value for money. Considering its superb build quality, impressive sound, and high playability, it's well worth the investment. This bass is built to last, and with proper care, it can serve you well for many years.
Conclusion
In conclusion, the Dean Edge Pro Electric Bass is a standout instrument that delivers in every aspect. Its beautiful design, coupled with its stellar sound and high level of playability, makes it a great choice for any bassist, regardless of their skill level or musical style.
Whether you're a beginner looking for a quality instrument to start your musical journey, or a seasoned professional in need of a reliable workhorse, the Dean Edge Pro won't disappoint. It's a testament to Dean's commitment to creating instruments that combine style, sound, and substance in a package that offers great value for money.
In the end, choosing a musical instrument is a deeply personal decision, but if you're in the market for a new electric bass, the Dean Edge Pro is definitely worth considering. Its combination of aesthetics, performance, and affordability make it a compelling choice that's hard to ignore.