Top Best Online Worship Guitar Lessons
The guitar has been and remains one of the most popular musical instruments in the world. Millions of people every year begin to learn to play the guitar and discover a new musical world. Moreover, in the modern world there are a huge number of opportunities for learning, ranging from courses to trainings, master classes, books, YouTube videos and so on. However, more often than not, most people have a particular genre and style in mind when they decide to learn how to play the guitar. Most likely, you also have artists or bands that inspired you and after which you want to learn how to play the guitar.
If you google worship guitar lessons online, it is most likely that the church or Christian artists inspired you to take up this training. This is not surprising, since often the musicians in the church are very talented, they use modern techniques, play electric guitars, add their own repertoire of pop and rock songs and praise God. Moreover, many currently popular guitarists also started their journey on the church stage. Thus, if you are interested in this particular direction, then most likely you are looking for the best worship guitar lessons that will meet your desires and needs. So, below we will answer the questions whether it is possible to learn to play the guitar online, why you should choose the best online worship guitar lessons, and also introduce you to the 5 best christian online guitar lessons resources.
Can I Learn to Play Guitar Online?
Despite the fact that we live in the age of technology and the Internet, many people still have the misconception that they need an offline teacher or courses to master the skill. However, it is not! Online lessons can give you the same solid foundation in guitar playing as a tutor or course. Moreover, most often online courses and lessons are developed by world-famous professionals, which will undoubtedly affect your quality of the game.
In fact, in the last 5 years, more and more people are moving into the field of online education, which opens up incredible opportunities for them. First of all, this is of course the choice of teachers, which is the largest possible. With online lessons or courses, you can choose the right teacher for all your needs, instead of being content with whoever you can find in your city. Another feature is time saving, because with online guitar lessons christian music you no longer need to waste time on the road. Thus, you will gain additional hours for practice! From all of the above, we can conclude that you can not only learn how to play the guitar online, but also do it as quickly and comfortably as possible.
Why Should You Choose Online Worship Guitar Lessons?
If you are thinking about learning worship guitar music offline, then we have a few points that you should pay attention to. Online learning has a huge number of advantages, and we decided to list the main ones:
Narrow style. As already mentioned, there are not many teachers who teach worship music, so it is very important to find the most suitable one for yourself. Unless you live in a big city, you probably won't find a single professional to teach you this genre. However, online learning will open up a huge selection of teachers for you!
The ability to learn at your own pace, anywhere, anytime. Buying an online course, you do not need to have time to complete it as soon as possible. Thus, if you have a lot to do, then you can watch video lessons in a week and practice at any time convenient for you. Also, online courses are not tied to a place, so you can study on the road or on vacation without harming the quality of education! Moreover, if you are more comfortable studying late at night or early in the morning, then online classes will be your salvation, since you can watch the course at any time convenient for you. Moreover, you can stop the video or watch it again if you did not understand this or that moment.
So, if you have clearly decided to learn this style, then best online worship guitar lessons will be your best solution to help you master this style as quickly, simply and with the help of professionals!
Top Best Online Worship Guitar Lessons
Instead of recommending entire guitar programs, we decided to show you specific courses within those programs that are especially effective if you want to master a genre like the blues. Also remember that since the blues is one of the most important aspects of guitar playing, any guitarist would benefit from mastering these skills.
Here are our top picks:
1. Music Academy
Musicacademy started as a music school back in 2003 and is now a site offering content for all types of musicians. Also, if you are looking for online guitar lessons christian free, you will be glad to know that Musicacademy also has free lessons that you can watch and download, however they are limited.
Also, if you want to buy the downloadable course, you can start with "Part 1 of Beginning Worship Guitar" which takes 10 hours and costs only $4.75. The nice thing about this site is that you can find lessons for both acoustic guitar and electric guitar or bass, which will be divided into lessons for beginners and intermediate players. Moreover, you will also find lessons about overall musicianship, which is very useful if you want to play with expensive musicians.
As already mentioned, although Musicacademy offers best free online guitar lessons for christians, you can purchase a subscription to get the full amount of information. It costs $30 per month, $69 per quarter or $180 per year.
2)Worship Tutorials
If you can't afford to buy a course and have been looking for free online christian guitar lessons, then Worship Tutorials is exactly what you need. This site has a no subscription model and training on us is completely free.
They have lessons for everyone – people who want to learn how to play the guitar, church musicians, worship leaders, bands and more. So no matter what you want, the site has something for everyone! Whether you play acoustic or electric guitar, you can find lessons to suit you. If the free lessons aren't enough for you, you can still purchase Helix patches, pads, chord charts and more.
If you've been looking for online beginner guitar lessons from christian artists, you should know that Worship Tutorials also has a free beginner course and another electric guitar tuning course. Thus, this resource is one of the best guitar lessons online worship music that will help you gain free knowledge and develop in this musical style.
3) Worship Artistry
Worship Artistry is another great video tutorial website for those who want to learn how to play worship music. There is a huge amount of content for beginners that will help you get the basics and start learning songs in the shortest possible time. Moreover, even if you have never held a guitar in your hands, there will be a small buying guide on the site.
Once you've covered the basics, the rest of the lessons are songs. Worship Artistry adds to their music library every week, and you can also request an analysis if the songs are not in the archives. The site also offers training for other musical instruments if you are interested.
It should be noted that on Worship Artistry every instrument is broken down into song sections – intro, verse, chorus, bridge and so on, which can be played at full or half speed. What's more, you can also access the lessons through the online app. In terms of cost, Worship Artistry costs $12.99 per month, or $9.75 for an annual subscription.
Other Resources
If, for one reason or another, our top 3 online guitar lessons christian did not suit you, then we would like to present you with 2 more resources that will help you learn the guitar as quickly as possible:
4) Worship Online
The cost of the resource is $15 per month or $11 per month if you purchase an annual subscription. Worship Online is another complete site with lessons on lead or rhythm guitar as well as bass guitar, keyboards and drums. There are all skill levels for guitarists, so whether you're a beginner or a professional musician. They also have their own application that will help you study anytime, anywhere.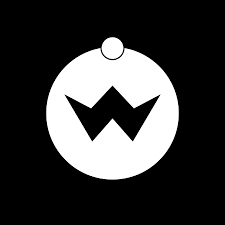 5) The Worship Initiative
The cost of access is $20 per month or $120 for an annual subscription. This website has an unimaginably huge amount of video lessons and useful content for guitarists. The track library is also huge and can be viewed by trending, popular and new songs. Apart from all this, you can also search for lessons by topic, artist or scripture. The Craft section will help you find the best video tutorials and the Heart tab will take you deeper into the of music ministry aspect and also offer you a massive collection of devotionals.