TOP ACOUSTIC GUITARS UNDER $1500
Nowadays, by opening your wallet to the tune of $1500, you can get a lot of guitars! However, it is extremely difficult to determine the price range for a high-end or medium-sized business. It depends on your definitions of those labels, but to us, it is a mix of all three.

Whatever you class this price range as we've searched the current $1000-$1500 acoustic market and have reviewed some of the best performers – those guitars that make you go 'wow'. There's a good mix on offer – different designs, different woods, and different sounds.
Some regular acoustics, some with electronics. In this article, we've focused mainly on steel-string models, although have also highlighted a couple of our favorite nylon-stringed classical models worth checking out.
1) Takamine EF341SC
The Takamine EF341SC is a handcrafted acoustic-electric guitar that sounds great in any situation.
This guitar has been the choice of pro musicians of all genres.
The versatility of this guitar begins with its solid cedar top that can play sweet mellow passages or power chords with equal ability.

The versatility of this guitar begins with its solid cedar top that can play sweet mellow passages or power chords with equal ability.
The maple back and sides are a perfect reflector for the tone generated by the soundboard and the gloss black finish looks great under the stage lights.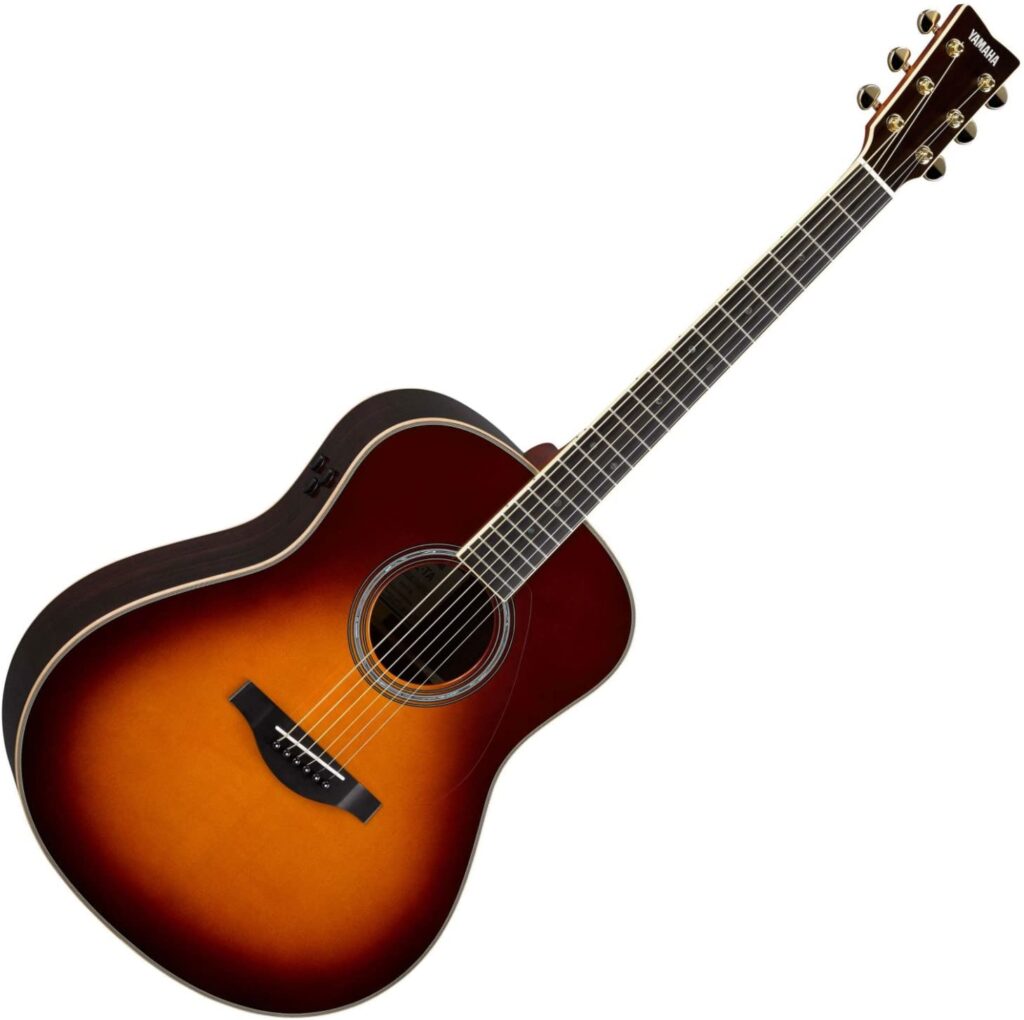 2) Yamaha L-Series Transacoustic Guitar
The Yamaha L-Series Transacoustic guitar is a great choice for any player looking for an acoustic guitar with a built-in pickup and effects system.
With its onboard tuner, chorus and reverb effects, the L-Series Transacoustic guitar can easily cover all your acoustic needs, from live performances to studio recordings.
The Yamaha L-Series Transacoustic guitar features a solid Sitka spruce top and mahogany back and sides, giving it a rich, full sound that's perfect for any style of music.
The slim neck and low action make it easy to play, while the onboard tuner ensures that your guitar always sounds its best.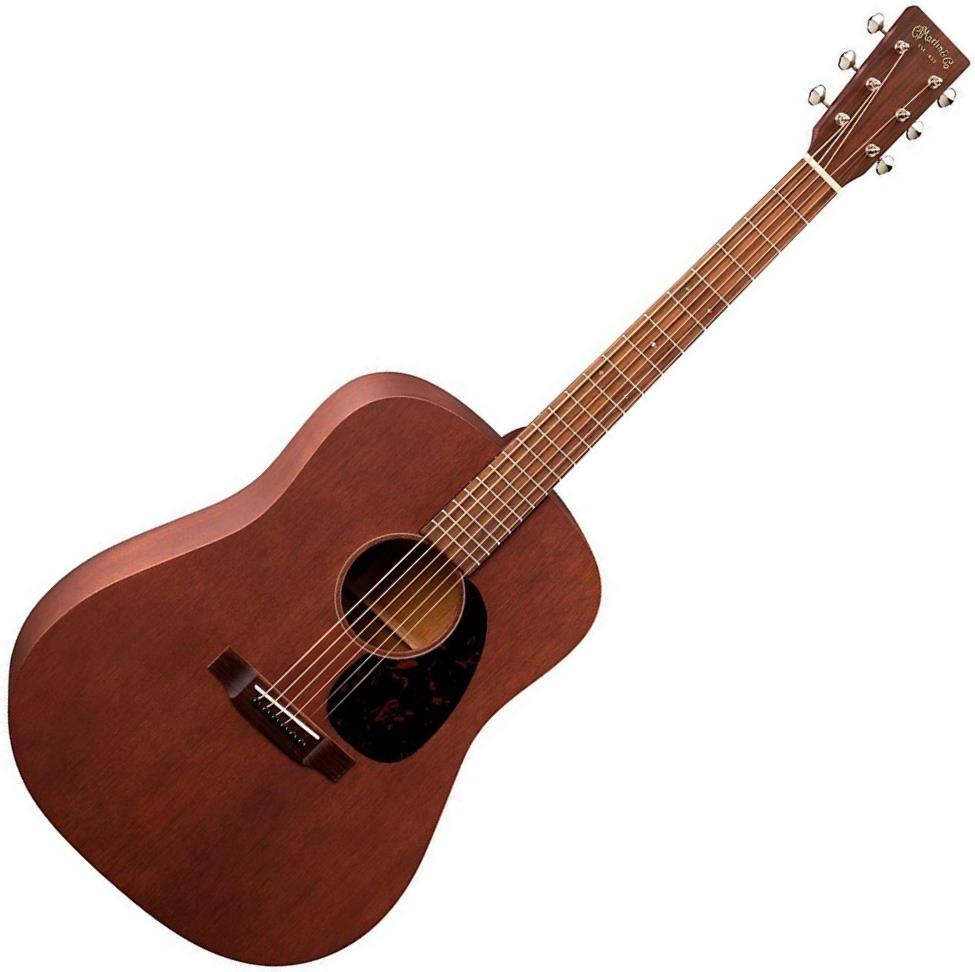 3) Martin 15 Series D-15M
The Martin 15 Series D-15M acoustic guitar looks like it came right out of the history books, and delivers a sound for the ages.

The company still embraces design techniques introduced many years ago to create their guitars' timeless tone.

The D-15M is made from solid mahogany all around (top, sides, and back). This gives it a lot of characteristics that musicians can appreciate.
The fingerboard is still Indian rosewood, which gives stunning contrast with the dark mahogany.
That mahogany wood is really what makes this guitar shine. It provides an unmatched tone that's warm and sweet with great projection. It's great for soulful music. If you're looking for a bright sound, this isn't the one for you. However, if you want those deep and rich tones, here's your perfect match. For the price, this sound quality can't be beaten.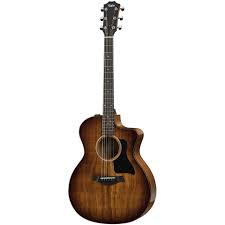 4) Taylor 200 Series Deluxe 224ce-K
First of all, we have to address that this guitar is gorgeous. Taylor's 200 Deluxe Series delivers all the essentials of a great guitar – exquisite playability, a full and articulate voice, impeccable intonation up the neck, and Taylor's top-of-the-line, professional-grade pickup – at a price that's within reach of many. The Deluxe moniker refers to the addition of a fully-glossed body as opposed to a glossy top with satin back and sides.

The entire instrument is made from Hawaiian Koa. This tropical wood will have an improved tone the more that you play it. The top is a solid piece of Koa while the back and sides are laminated.

Even better, the hardware on this instrument is just as impressive as its appearance. It features Taylor's Expression System 2 (ES2) and a custom audio-grade pre-amp.

All things considered, for the price, this is a unique, high-quality instrument.
5) Blueridge Historic Series BR-180
The BR-180 is a tone powerhouse with a beauty that is second to none.

Each guitar is crafted to be light and resonant. Meticulous attention to detail and quality craftsmanship is evident in the traditional, forward-position, hand-carved parabolic X-bracing that allows the solid spruce top to ring loud and true.

The body of the guitar is small, so it's lightweight and a breeze to play. The neck is designed for easy action and great stability while playing. Still, it's obvious that great care was put into the design and this instrument is built to last for years.
Reviewers are impressed by the intonation of this guitar, but they do note a few cons. Most of these are minor issues around the fit and finish, which won't be a problem for all musicians.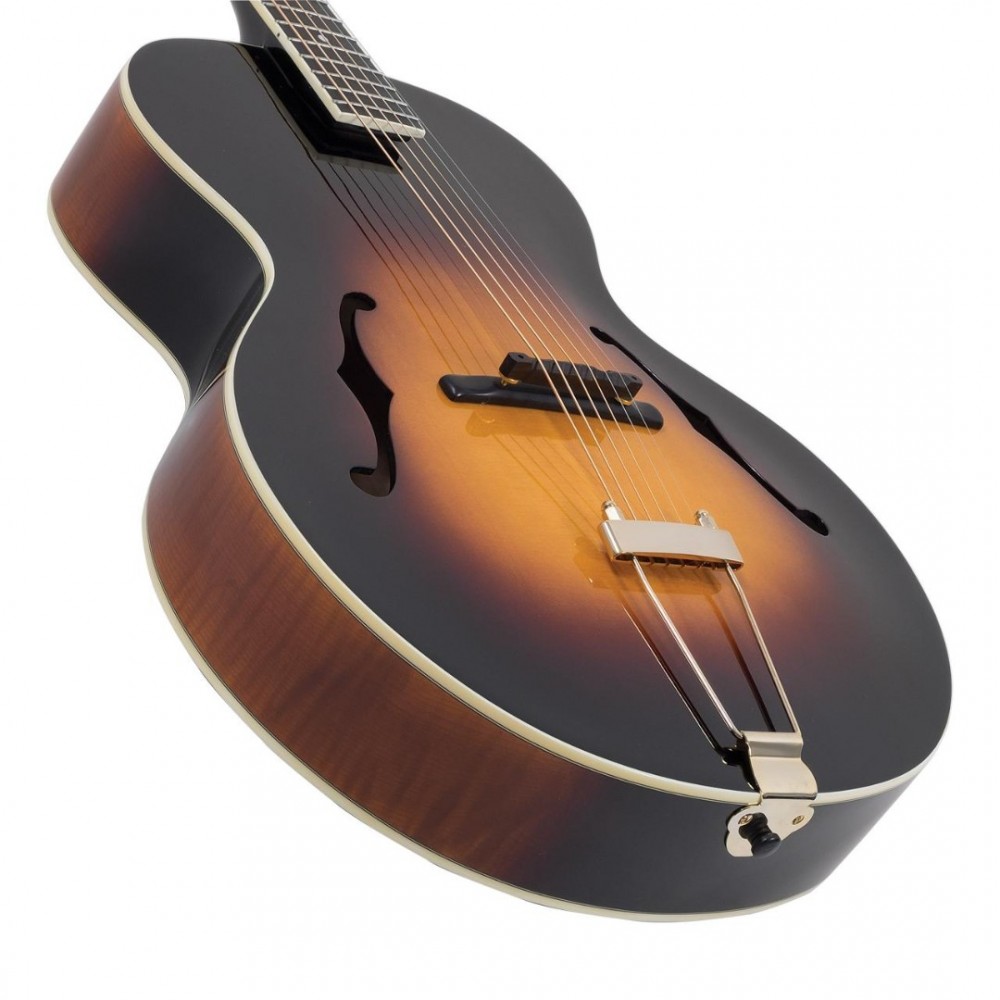 6) The Loar LH-700 Archtop
The Loar LH-700 is a hidden gem of sorts.

It's an archtop guitar featuring a solid spruce top. It doesn't have a round sound hole on the top. Instead, you'll find two holes shaped like "Fs", on opposite sides. The back and sides are flamed maple and the whole guitar is finished in dark tobacco staining. All of this gives the instrument a vintage look and feel.

This is a solely acoustic model, so there are no electronics to discuss. However the hardware is both quality and appropriate for the style. The elaborately decorated headstock features six gold Grover Sta-Tite open-geared tuners, with a smooth 18:1 gear ratio and butterbean style tuning keys. There's a compensated adjustable ebony bridge, with a floating, trapeze-style tailpiece, and a standard bone nut.

The solid woods are all excellent quality, and resonate extremely well, leading to a guitar that will cut through any mix with a sparkly voice – perfect for playing with groups and vocalists.

The spruce leads to a mellow and balanced sound, but with plenty of brightness when needed, while the maple back and sides help project the tone clearly.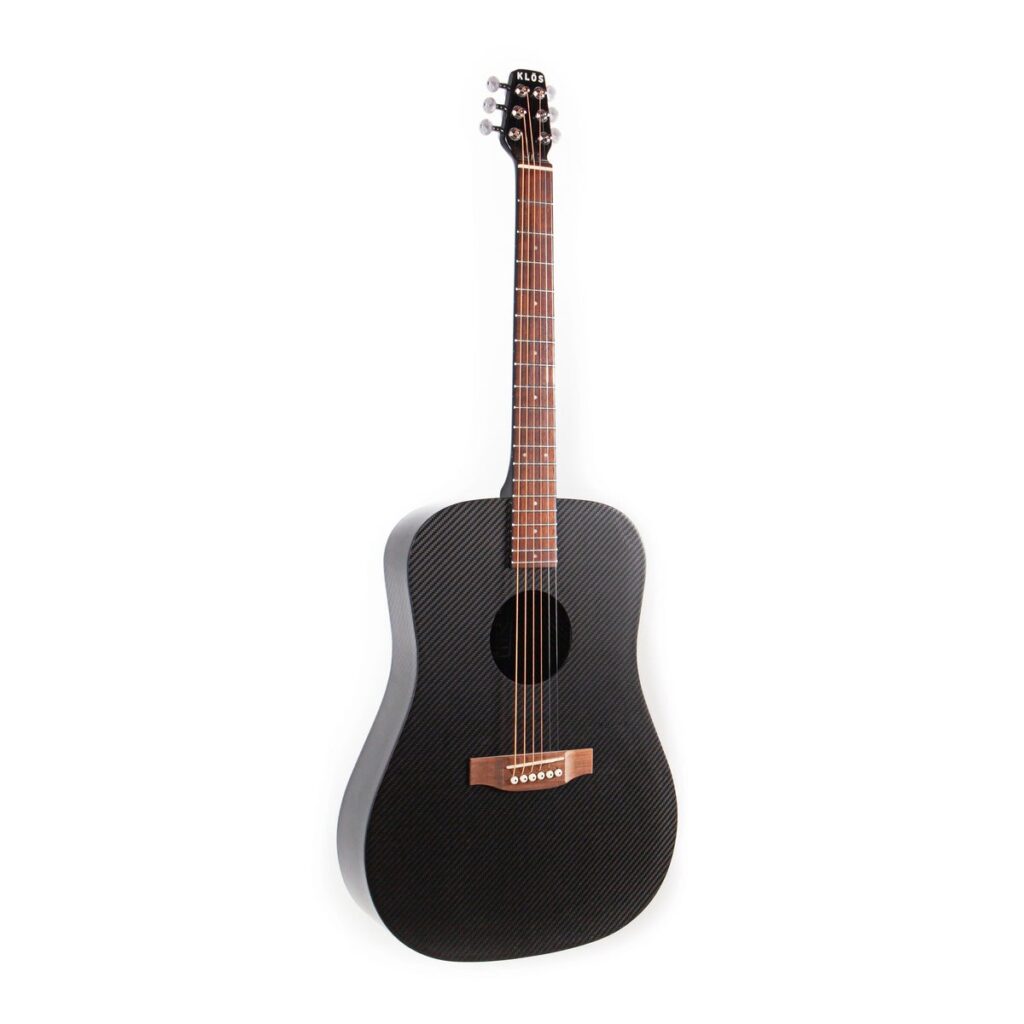 7) KLOS Black Carbon Fiber Full Size
Carbon fiber is a composite material that will not warp or crack over time unlike wood instruments. It has a very high strength to weight ratio.

This means that carbon fiber is tough, resonant, and resistant to temperature and humidity changes. KLOS guitars have hiked the longest trails in the world and climbed the tallest mountains!

No need to humidify this instrument.The KLOS carbon fiber full size guitar has a sound people describe as very rich, loud and resonant with a nice balanced tone. KLOS guitars compare favorably to acoustic guitars from all the top wood and carbon fiber brands.