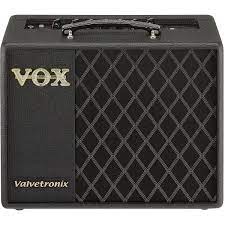 The Ultimate VOX VT20X Review: Pros, Cons, and Everything in Between
If you're looking for a reliable guitar amplifier that doesn't break the bank, you might want to consider the VOX VT20X. This compact yet powerful amp has been making waves in the music industry for its innovative features and versatile sound options. But before you make a purchase, you should know all the pros and cons of this amp. That's where I come in. In this article, I'll give you a comprehensive VOX VT20X review to help you decide if this amp is the right fit for your playing style.

Design and Build Quality
The VOX VT20X may be small, but it's built like a tank. The amp's cabinet is made of rugged and durable material that can withstand the wear and tear of gigs and practice sessions. The compact size of the amp makes it easy to transport, and you can easily fit it in the trunk of your car. The design is classic VOX, with a vintage-looking grille and control knobs that give it a retro charm.

Sound Quality
Now, let's talk about what really matters in a guitar amp- the sound quality. The VOX VT20X doesn't disappoint in this aspect. Featuring Virtual Element Technology (VET), the amp has 11 built-in amp models that replicate the iconic sounds of famous amps like the Fender Deluxe Reverb, Vox AC30, and Marshall JCM800. The amp also has 13 onboard effects, including chorus, delay, and reverb, which can be used to fine-tune your sound. The sound is clear, crisp, and versatile, making it a good fit for various genres like rock, blues, and jazz.

User-Friendly Features
One of the best things about the VOX VT20X is its user-friendly features. The amp has a multi-function Footswitch that allows you to access the onboard effects quickly and easily. You can also hook up the amp to your computer and use the VOX Tone Room software to customize your amp settings further. The software also has a library of over 200 presets that you can experiment with. The amp also has a built-in tuner that makes tuning your guitar a breeze.

Pros:
– Compact and portable design
– Durable construction
– 11 built-in amp models
– 13 onboard effects
– User-friendly features
– Affordable price

Cons:
– The amp's presets can be challenging to navigate
– The volume level could be improved
– The footswitch is sold separately


Conclusion:

The VOX VT20X is an excellent guitar amp that is perfect for beginners and intermediate players. The amp's affordable price, versatile sound options, and user-friendly features make it a good value for money. Though it has some cons, the pros of this amp more than makeup for it. So, if you're in the market for a versatile amp that will last you for years, then you should consider the VOX VT20X.