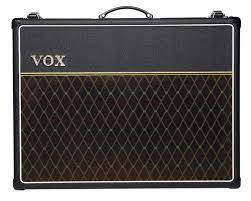 VOX AC15C1 Review: A Comprehensive Guide to This Iconic Amp
If you're a fan of rock music, chances are you've heard of the VOX AC15C1 amplifier. This iconic amp has been the go-to choice for some of the biggest names in rock since the 1960s, and it's easy to see why. The VOX AC15C1 is warm, full, and powerful, making it perfect for everything from blues to classic rock to modern alternative. But is it really worth the price tag? In this comprehensive guide, we'll take a closer look at the VOX AC15C1 and explore its pros and cons.

Design and Build Quality
At first glance, the VOX AC15C1 looks like it was plucked straight from a classic rock concert stage. It has a sleek and retro design, complete with a vintage-style grill cloth and leather handle. The build quality is solid, and this amp is sturdy enough to withstand years of regular use. The amp is relatively compact, making it easy to transport to gigs or jam sessions.

Sound Quality
The VOX AC15C1 is renowned for its warm and full tone, which is often described as "creamy" or "chimey". It has plenty of power, with its 15-watt all-tube power amp and 12-inch Celestion Greenback speaker. This amp delivers a rich and dynamic tone that is perfect for everything from clean jazz to gritty bluesy riffs to full-on rock anthems. The sound is both punchy and smooth, and the amp is extremely versatile when it comes to tuning.

Versatility
The VOX AC15C1 is versatile enough to meet the needs of most guitar players, but its true sweet spot lies in rock and roll music. It's made to deliver classic tones that are perfect for churning out high-energy songs. The amp's clean and overdrive channels let its users tweak it to suit their specific tonal preferences. It responds well to changes in volume and pickup selection, and the controls are very simple to use.

Pros and Cons:
Like any piece of gear, the VOX AC15C1 has its pros and cons. Some of the benefits of this amp are obvious, such as its warm, full tone, its punchy sound, and its iconic design. Additionally, it's a perfect choice for guitar players who're looking for a compact yet versatile amp that can handle anything from jazz to rock. One of the main drawbacks of the VOX AC15C1 is that it can be a bit pricey for some beginners. Also, the amp does require a little bit of maintenance, especially if it's being used on a regular basis.

Conclusion:

All in all, the VOX AC15C1 is a top-quality guitar amp that is capable of producing a wide range of sounds, from clean, shimmering tones to screaming lead. Its design oozes retro vibes, and its sound is still fresh and relevant to modern music. While it might be a little pricey for beginners, it's a worthwhile investment for anyone who's serious about their music. In conclusion, the VOX AC15C1 is a must-have amp for guitar players who value stellar tone, reliable build, and classic design.