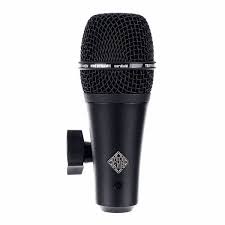 The Telefunken M80-SH: An In-depth Look at its Pros and Cons
When it comes to microphones, the Telefunken M80-SH is a popular choice among musicians for live performances and studio recordings. This dynamic microphone boasts a sleek design and promising sound quality. While it has received rave reviews, like any other equipment, it has its drawbacks. In this article, we will take an in-depth look at the Telefunken M80-SH and its pros and cons.

Design and Build Quality
The Telefunken M80-SH features a sturdy and durable build quality. Its chrome finish gives it a sleek and professional look. It also has a compact design, making it easy to hold and maneuver. The microphone has a built-in shock mount that helps in reducing handling noise. One downside to its build quality, however, is its weight. It is heavier than other microphones in its category, which might cause fatigue when used for extended periods.

Sound Quality
The Telefunken M80-SH produces a warm and rich sound suitable for different musical genres. Its frequency response is exceptional from its low-end to high-end, making it a great choice for vocals and guitar amplifiers. It also has a tight cardioid polar pattern that helps in reducing background noise. However, some users have noted that it lacks the crispness and clarity that other microphones in its price range produce.

Price
The Telefunken M80-SH is a mid-range priced microphone, meaning it is affordable for professional and amateur musicians. It comes with a carry case, so it is easy to transport to gigs, although the extra weight might be a concern. Some users have noted that there are other microphones in the same price range that produce better sound quality.


Conclusion:

In conclusion, the Telefunken M80-SH is an excellent microphone for professional and amateur musicians. Its design, build quality, versatility, and sound quality make it worth the investment. While it has its drawbacks, like its weight and lack of crispness, it remains a popular choice. Its affordability and excellent customer service make it an option worth considering. The Telefunken M80-SH can be a valuable addition to your microphone collection, and it is definitely worth checking out.