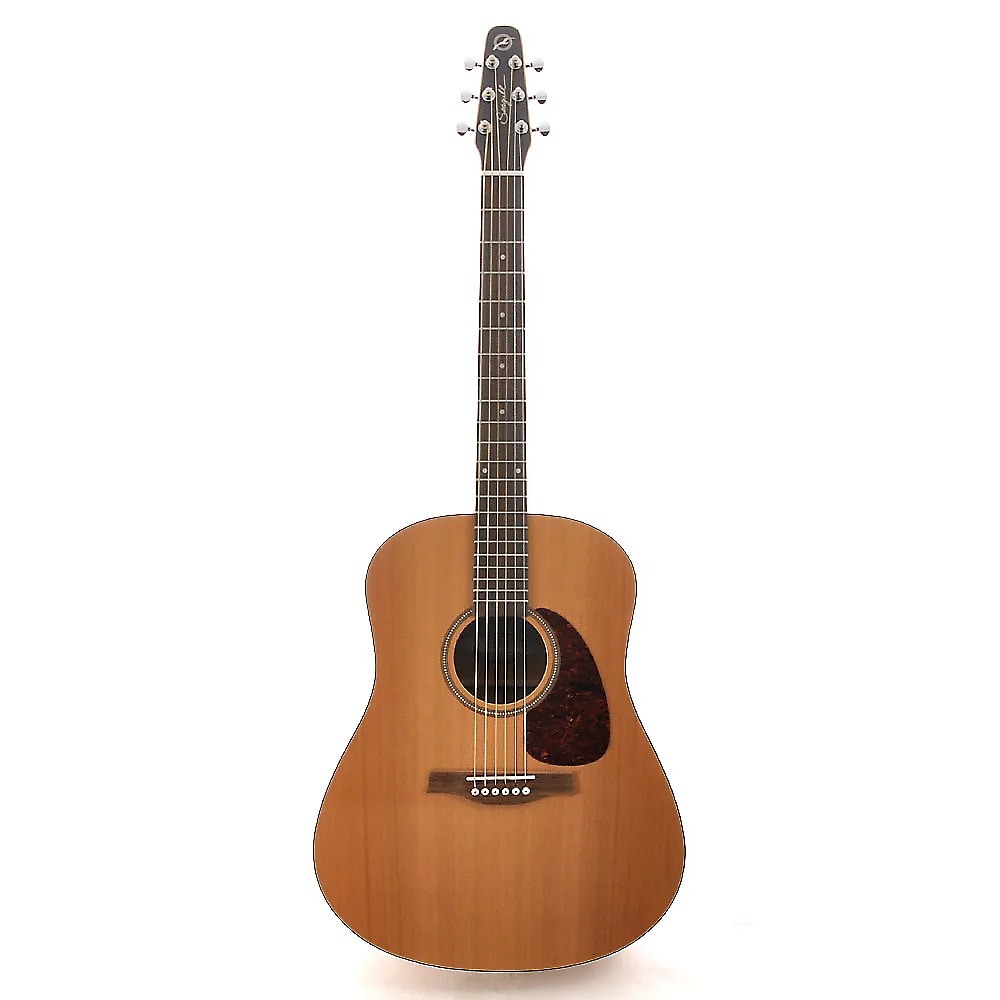 And now for something different. Yes, it's a guitar… But not as you know it. It's beautiful to look at and comes with decent hardware including an ebony fingerboard and bone nut and saddle, giving it surprisingly good playability for its price.
Sound wise, the Seagull is fantastic – fat, rich tones across the fretboard. This semi-acoustic has real potential; the only major drawback being that it comes with single coil pickups rather than humbuckers, which can make things quite muddy in some setups.
If you're looking for your first electric acoustic, or an affordable backup guitar, the Seagull S6 is well worth a look.
Would I recommend the Seagull S6? Absolutely – it's a great guitar for the money. If you're looking for a more versatile instrument with better pickups, however, you may want to spend a bit more and opt for a model like the Takamine G series.
But for beginners and budget-conscious players alike, the Seagull S6 is hard to beat.