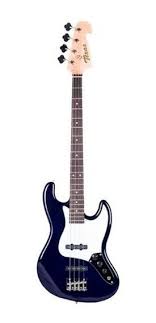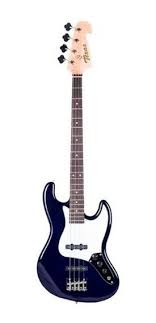 Safstar Electric Bass: An In-Depth Review
Introduction
Music is a universal language, and the bass guitar plays a crucial role in any musical ensemble. The Safstar Electric Bass Guitar, a 4-string full-size instrument, has been making waves in the music industry for its affordability and quality. This article will delve deep into the features, pros, and cons of this electric bass, providing you with a comprehensive review.
Overview
The Safstar Electric Bass Guitar is designed with beginners in mind, offering a full tone while remaining lightweight and comfortable. It comes equipped with four knobs that help in creating varying tones, making it a versatile instrument. Although it's priced affordably, users have noted that the quality isn't compromised, making it a popular choice among both beginners and pros.
Design and Build Quality
The Safstar Electric Bass Guitar boasts a sleek design that appeals to musicians of all ages. Its ergonomic construction ensures comfort during long practice sessions. The bass comes with four strings, which is the standard for most bass guitars.
The build quality of the Safstar Electric Bass Guitar is surprisingly good for its price point. Users have reported that it feels sturdy and well-made, capable of withstanding the rigors of regular use. However, some users have noted that the bass may need a fresh set of strings and some adjustments upon arrival for best performance, which is a common occurrence with online instrument purchases.
Performance and Sound Quality
When it comes to performance, the Safstar Electric Bass Guitar shines. It delivers a full tone, which is a crucial factor for any bassist. The four knobs on the bass allow players to adjust the tone to their liking, offering flexibility and control over the sound output.
Despite being an entry-level bass guitar, users have praised the sound quality of the Safstar Electric Bass. It produces a rich and resonant sound that can rival more expensive models. This bass guitar proves that you don't have to break the bank to get a decent sounding instrument.
Value for Money
The Safstar Electric Bass Guitar offers excellent value for money. It used to be cheaper, but due to popular demand, the price was increased slightly. However, even with the price increase, it's still considered one of the best budget-friendly bass guitars in the market.
For beginners who are just starting their musical journey, the Safstar Electric Bass Guitar is a great option. It's also suitable for seasoned players looking for an affordable backup instrument.
Package Inclusions
The Safstar Electric Bass Guitar comes with an amp cord, strap, and bag, making it a complete package for starter beginners. The inclusion of these accessories adds more value to the package and saves buyers from the hassle of purchasing them separately.
Conclusion
In conclusion, the Safstar Electric Bass Guitar is a solid choice for anyone looking to learn the bass guitar or for musicians in need of a cost-effective backup instrument. It offers a blend of quality, performance, and affordability that's hard to find in today's market. While it may not be the best bass guitar out there, it's certainly worth considering, especially for beginners.
The Safstar Electric Bass Guitar proves that you don't need to spend a fortune to start your musical journey. With its decent build quality, impressive sound output, and affordable price, it's no wonder why this bass guitar has become a popular choice among beginners and pros alike.
Remember, the best instrument is not always the most expensive one, but the one that allows you to express your creativity and passion for music. And for many, the Safstar Electric Bass Guitar does just that.