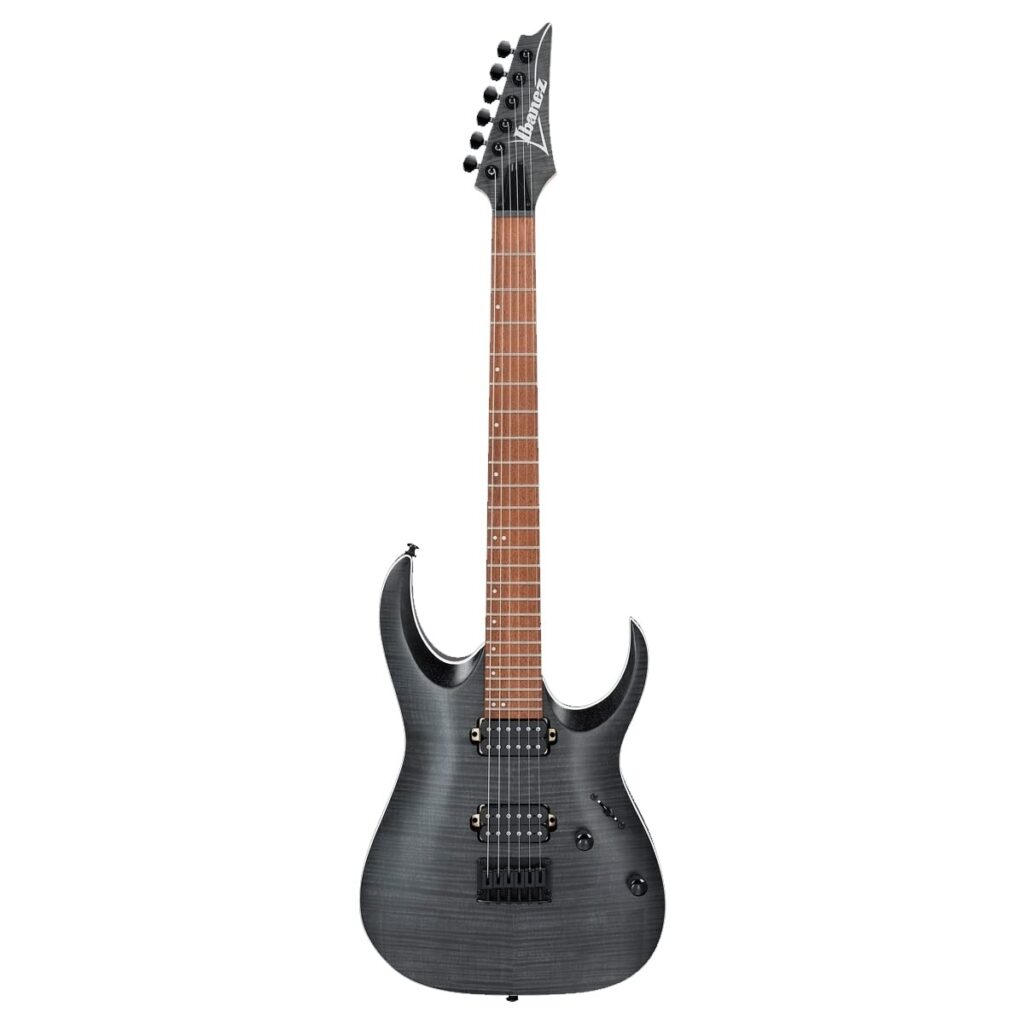 Ibanez Standard RGA42FM Electric Guitar Review
Ibanez has been a trusted name in the world of guitars for decades, producing quality instruments for musicians of all levels. The Ibanez Standard RGA42FM electric guitar is no exception, offering a versatile and reliable option for players seeking a solid and affordable instrument. In this comprehensive review, we will delve into the features, playability, sound, and overall quality of the Ibanez RGA42FM to help you make an informed decision.
Design and Construction
The Ibanez RGA42FM features a sleek and stylish design that is both eye-catching and functional. The guitar's body is made from mahogany, which provides a warm and resonant tonal quality. The addition of a flamed maple top not only adds visual appeal but also contributes to the guitar's overall tonal character. The double-cutaway body shape allows for easy access to the higher frets, making it ideal for lead and rhythm players alike.
The neck of the RGA42FM is constructed from maple and features a 24-fret jatoba fingerboard adorned with offset white dot inlays. The Wizard III neck profile is thin and fast, making it incredibly comfortable to play for extended periods. This neck profile is especially suitable for shredders and those who prefer quick, technical playing styles.
The hardware on the RGA42FM is of high quality and includes a fixed bridge, which not only adds to the guitar's tuning stability but also makes string changes a breeze. The black hardware complements the guitar's overall aesthetic, giving it a modern and professional look.
Electronics and Sound
The Ibanez RGA42FM comes equipped with two Quantum humbucking pickups, one in the neck position and the other in the bridge position. These pickups are designed to provide a balanced sound with tight low-end response, clear midrange, and crisp highs. The versatility of these pickups allows the RGA42FM to excel in various musical genres, from metal and hard rock to blues and jazz.
The guitar's electronics include a 3-way pickup selector switch, a master volume control, and a master tone control. This setup offers a good range of tonal options, allowing players to easily shape their sound to suit their preferences and playing style. The 3-way selector switch provides three different configurations: neck pickup only, both pickups, and bridge pickup only.
When played through a quality amplifier, the Ibanez RGA42FM delivers a rich and full sound that can cut through any mix. The Quantum pickups are incredibly responsive, picking up every nuance of your playing, whether you're playing delicate fingerpicking passages or aggressive, high-gain riffs. The guitar's mahogany body and flamed maple top contribute to its warm and resonant character, which complements the pickups' tonal capabilities.
Playability
One of the standout features of the Ibanez RGA42FM is its playability. The Wizard III neck profile, combined with the smooth jatoba fingerboard, makes for an incredibly comfortable playing experience. The thin neck profile is particularly well-suited for fast players and those who enjoy technical playing styles.
The double-cutaway body design allows for easy access to the upper frets, making the RGA42FM an excellent choice for lead guitarists. Additionally, the fixed bridge adds to the guitar's overall stability and ensures that tuning remains consistent even during extended playing sessions.
Pros and Cons
Pros:
Sleek and stylish design with a flamed maple top
Comfortable Wizard III neck profile
Versatile Quantum humbucking pickups
Fixed bridge for improved tuning stability
Excellent value for money
Cons:
Some players may prefer a tremolo bridge for added versatility
The guitar's thin neck profile may not suit all playing styles
Conclusion
The Ibanez Standard RGA42FM electric guitar is an excellent option for players seeking a reliable, versatile, and stylish instrument at an affordable price. With its comfortable Wizard III neck profile, quality Quantum humbucking pickups, and solid construction, this guitar is well-suited for a wide range of musical styles and skill levels.
While some players may prefer a tremolo bridge for added versatility, the fixed bridge on the RGA42FM provides excellent tuning stability and ease of string changes. Overall, the Ibanez RGA42FM is a fantastic choice for those looking to expand their guitar collection or for beginners seeking a high-quality instrument that will grow with them as they progress in their musical journey.