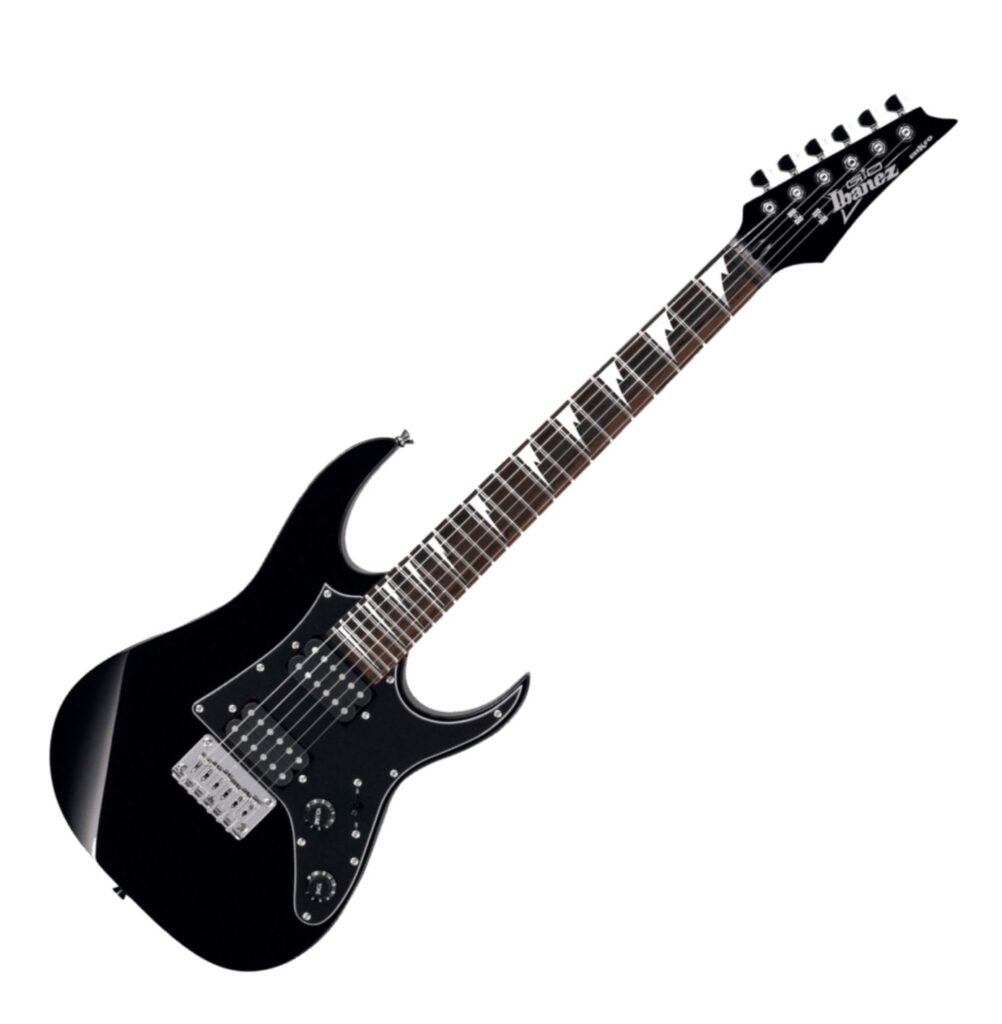 Ibanez GRGM21BKN Electric Guitar Review
The Ibanez GRGM21BKN is a compact and versatile electric guitar that has been making waves in the music industry since its introduction. Designed with both beginners and experienced players in mind, this affordable yet high-quality guitar offers a great playing experience for anyone looking to expand their musical horizons. In this review, we will delve into the features, playability, sound, and overall value of the Ibanez GRGM21BKN.
Overview
Ibanez is a well-known brand within the guitar community, having produced top-quality instruments for decades. The GRGM21BKN is part of their GIO series, which aims to provide aspiring musicians with an accessible entry point into the world of electric guitars. With its sleek black finish, 22-fret maple neck, and rosewood fretboard, this guitar not only looks great but also provides a comfortable playing experience.
Features
Body and Design
The Ibanez GRGM21BKN sports a solid poplar body, which gives it a lightweight feel without compromising on durability or resonance. Its double-cutaway design allows for easy access to the higher frets, making it perfect for those who enjoy playing solos and lead lines.
The guitar's body is finished in a glossy black paint job, which adds a touch of elegance and sophistication to its overall appearance. This makes it suitable for both casual jam sessions and more formal performances.
Neck and Fretboard
One of the standout features of the GRGM21BKN is its GRG maple neck, which offers a smooth and comfortable playing experience. The neck is designed with a slim profile, making it easier for beginners to get to grips with the instrument.
The rosewood fretboard boasts 22 medium-sized frets, which provide ample room for players to explore different techniques and styles. The fretboard also features white dot inlays, which help with navigation and make it easier to play chords and scales accurately.
Pickups and Electronics
The Ibanez GRGM21BKN comes equipped with two Infinity R humbucker pickups – one at the neck position and another at the bridge. These pickups are designed to deliver a powerful and versatile tone that can cater to various genres and playing styles.
The guitar's electronics include a 3-way pickup selector switch, a master volume control, and a master tone control. This simple setup allows players to easily dial in their desired sound and experiment with different tones.
Hardware
The Ibanez GRGM21BKN features a fixed bridge, which ensures stable tuning and intonation even during aggressive playing. The guitar also comes with standard die-cast tuners, which provide accurate tuning and easy adjustments.
Playability
The GRGM21BKN offers excellent playability, thanks to its slim neck profile and comfortable body shape. The guitar's lightweight design makes it easy to play for extended periods, while the double-cutaway body allows for easy access to the higher frets.
The guitar's medium-sized frets are well-dressed and provide a smooth playing experience, minimizing the risk of fret buzz or other common issues. Beginners will find the GRGM21BKN easy to learn on, while more experienced players will appreciate its versatility and responsiveness.
Sound
The Ibanez GRGM21BKN delivers a powerful and versatile sound, thanks to its dual humbucker pickups. The neck pickup provides a warm and full tone, perfect for rhythm playing and clean passages. The bridge pickup, on the other hand, offers a more aggressive and biting sound, suitable for lead lines and heavier genres.
By using the 3-way pickup selector switch and adjusting the volume and tone controls, players can easily dial in a wide range of tones to suit their needs. From sparkling cleans to crunchy overdrive and searing leads, the GRGM21BKN is capable of handling it all.
Overall Value
Considering its affordable price point, the Ibanez GRGM21BKN offers incredible value for money. It combines a comfortable playing experience with a versatile sound, making it an excellent choice for beginners and experienced players alike.
The guitar's solid construction and high-quality components ensure that it will stand the test of time, while its sleek design and glossy black finish make it a visually appealing instrument that will look great on stage or in the studio.
In conclusion, the Ibanez GRGM21BKN is a fantastic electric guitar that offers a lot of bang for your buck. Its combination of playability, sound quality, and overall value make it a great option for anyone looking to dive into the world of electric guitars. Whether you're a beginner or an experienced player, the GRGM21BKN is a reliable and enjoyable instrument that will help you unlock your full musical potential.