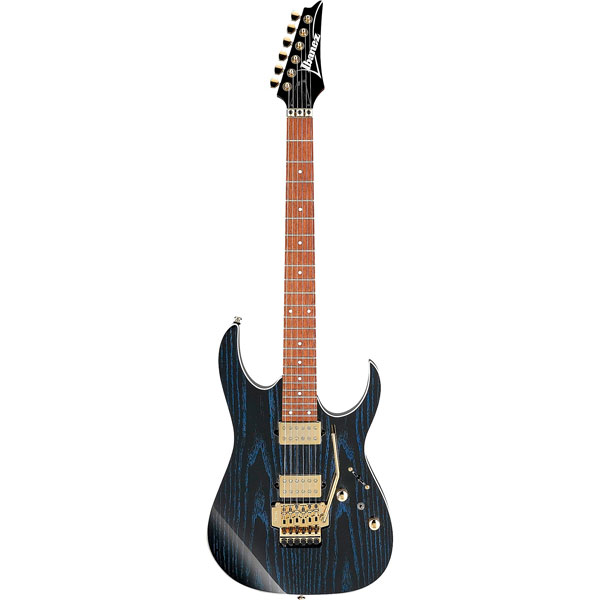 Ibanez Electric Guitars: A Comprehensive Review
Ibanez is a brand synonymous with quality and innovation in the world of electric guitars. Since its inception in 1957, Ibanez has been consistently pushing the boundaries of guitar design and craftsmanship. This Japanese company has become a staple in the music industry, known for producing versatile and reliable instruments that cater to a wide range of genres and playing styles. In this comprehensive review, we will delve into the world of Ibanez electric guitars, exploring their history, various models, and what sets them apart from other brands.
The History of Ibanez
Ibanez's beginnings can be traced back to Japan in the early 1900s when a company called Hoshino Gakki began importing Salvador Ibáñez guitars from Spain. After Salvador Ibáñez went bankrupt in the 1930s, Hoshino Gakki decided to take over the brand and started producing their own guitars under the Ibanez name. Over the years, Ibanez has evolved from producing replicas of popular American guitars to developing their own unique designs and innovations.
In the 1970s, Ibanez gained significant popularity in the United States and Europe for their high-quality copies of Gibson and Fender guitars. However, they soon faced lawsuits from these companies for copyright infringement. This led Ibanez to shift their focus to creating original designs that would set them apart from the competition. This move proved to be successful, as Ibanez quickly became a go-to brand for professional musicians and hobbyists alike.
Ibanez Guitar Models: A Diverse Range
One of the key factors that contribute to Ibanez's success is the sheer variety of electric guitar models they offer. From beginner-friendly options to professional-grade instruments, there is an Ibanez guitar for every type of player. Some of their most popular series include:
RG Series
The RG series is arguably the most iconic Ibanez line, used by countless professional guitarists across various genres. Known for their sleek, contoured bodies and thin, fast necks, RG guitars are designed with playability in mind. They're often equipped with a floating tremolo system, allowing for a wide range of pitch manipulation and expressive techniques. The RG series is perfect for those who play rock, metal, or progressive music.
S Series
Featuring a slim, lightweight body and smooth contours, the S series is designed for ultimate comfort and playability. These guitars boast a distinctive, sculpted shape that not only looks great but also provides excellent balance and ergonomics. Many S series models feature Ibanez's proprietary ZR tremolo system, which offers smooth, precise pitch control with minimal friction. Ideal for a wide range of musical styles, the S series is a favorite among players who value comfort and versatility.
Artcore Series
The Artcore series showcases Ibanez's prowess in producing high-quality, affordable semi-hollow and hollow-body electric guitars. These instruments offer a warm, resonant tone that is perfect for jazz, blues, and classic rock. With their vintage-inspired designs and versatile sound, Artcore guitars have become a popular choice for players seeking a unique aesthetic and tonal palette.
AZ Series
The AZ series is a more recent addition to the Ibanez lineup, offering a modern take on the classic "superstrat" design. These guitars feature a comfortable, ergonomic body shape, roasted maple necks, and versatile pickup configurations. The AZ series is designed to cater to contemporary players who demand versatility, playability, and uncompromising quality in their instrument.
What Sets Ibanez Apart
Several factors set Ibanez apart from other electric guitar brands, making them a top choice for many players.
Playability
Ibanez is renowned for designing guitars with exceptional playability. Their thin, fast necks and smooth fretwork make it easy for players to navigate the fretboard and execute complex techniques. This focus on playability has made Ibanez a popular choice among shredders and other technically proficient guitarists.
Innovation
Ibanez has a long history of pushing the boundaries of guitar design, introducing innovative features and technologies that have since become industry standards. For example, they were one of the first companies to popularize the use of floating tremolo systems, which are now widely used in rock and metal music. Their commitment to innovation ensures that their instruments remain at the cutting edge of guitar technology.
Versatility
Ibanez offers a wide range of electric guitars, each designed to cater to specific playing styles and preferences. This versatility means that there's an Ibanez guitar for every player, whether you're a jazz aficionado, a metalhead, or anything in between.
Affordability
While Ibanez produces high-end guitars for professional musicians, they also offer a range of affordable models that deliver excellent value for money. These budget-friendly options are perfect for beginners or those looking to expand their collection without breaking the bank.
Conclusion
Ibanez has earned its reputation as a leading electric guitar manufacturer by consistently delivering high-quality, innovative, and versatile instruments. With a diverse lineup that caters to a wide range of playing styles and budgets, there's an Ibanez guitar for everyone. If you're in the market for a new electric guitar, Ibanez is undoubtedly a brand worth considering.