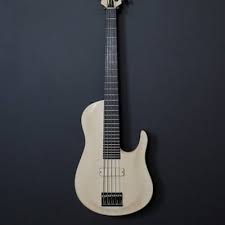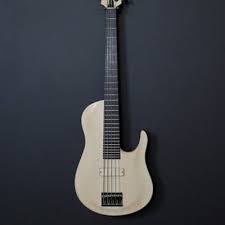 Fodera's Antony Jackson Presentation II Bass Guitar: A Masterpiece in Musical Craftsmanship
The world of musical instruments is filled with many marvels, but few can rival the craftsmanship, sound, and style of Fodera's Antony Jackson Presentation II Bass Guitar. This instrument stands as a testament to the synergy of technology and artistry, making it a favorite among both professionals and beginners.
The Birth of a Masterpiece
The Antony Jackson Presentation II Bass Guitar was born out of a partnership between renowned bassist Anthony Jackson and Fodera Guitars. This collaboration started with the creation of the original Presentation (Number 7) back in 1987-88. Since then, Fodera has built six more versions, culminating in the most recent, the Anthony Jackson Presentation II, also known as No. 12.
Design and Craftsmanship
The Anthony Jackson Presentation II is a visual feast, created with an alder body adorned with a Holly top and back. The three-piece red oak neck adds stability and strength to the guitar, while the ebony fingerboard ensures smooth playability, making it an ideal choice for both novices and experienced players.
In 2016, Fodera introduced a special masterpiece at the Namm show – the Hybrid AJ Presentation II. This model featured a spruce top and back, adding a touch of elegance to its overall design. This particular model was priced at $35,000, reflecting the exclusivity and high-quality craftsmanship of the instrument.
Sound and Performance
Beyond its stunning appearance, the Anthony Jackson Presentation II promises an exceptional sound experience. It's designed to deliver a wide range of tones, from deep, resonant lows to clear, sparkling highs. This makes it a versatile choice for various music genres, from jazz and blues to rock and pop.
For professionals, this bass guitar offers a level of control and responsiveness that's hard to match. The instrument responds beautifully to subtle changes in playing technique, allowing musicians to express their creativity fully.
From a beginner's perspective, the Anthony Jackson Presentation II can be a big investment. However, its impeccable craftsmanship, playability, and tonal range make it a rewarding choice for those willing to invest in their musical journey.
The Hybrid Contrabass
The Anthony Jackson Presentation II also comes in a hybrid contrabass version. This model combines elements of traditional upright basses with the convenience and versatility of electric bass guitars. This makes it an excellent choice for bassists looking to expand their tonal palette and explore new musical territories.
Conclusion
The Anthony Jackson Presentation II Bass Guitar is more than just a musical instrument – it's a work of art. Its beautiful design, coupled with its impressive tonal range and playability, makes it a coveted piece for any bassist. Whether you're a professional musician or a beginner, this bass guitar promises a playing experience unlike any other.
While the price tag may be steep for some, the value it delivers in terms of sound quality, versatility, and artistic appeal is undeniable. As such, the Antony Jackson Presentation II is not just a purchase; it's an investment in your musical future.