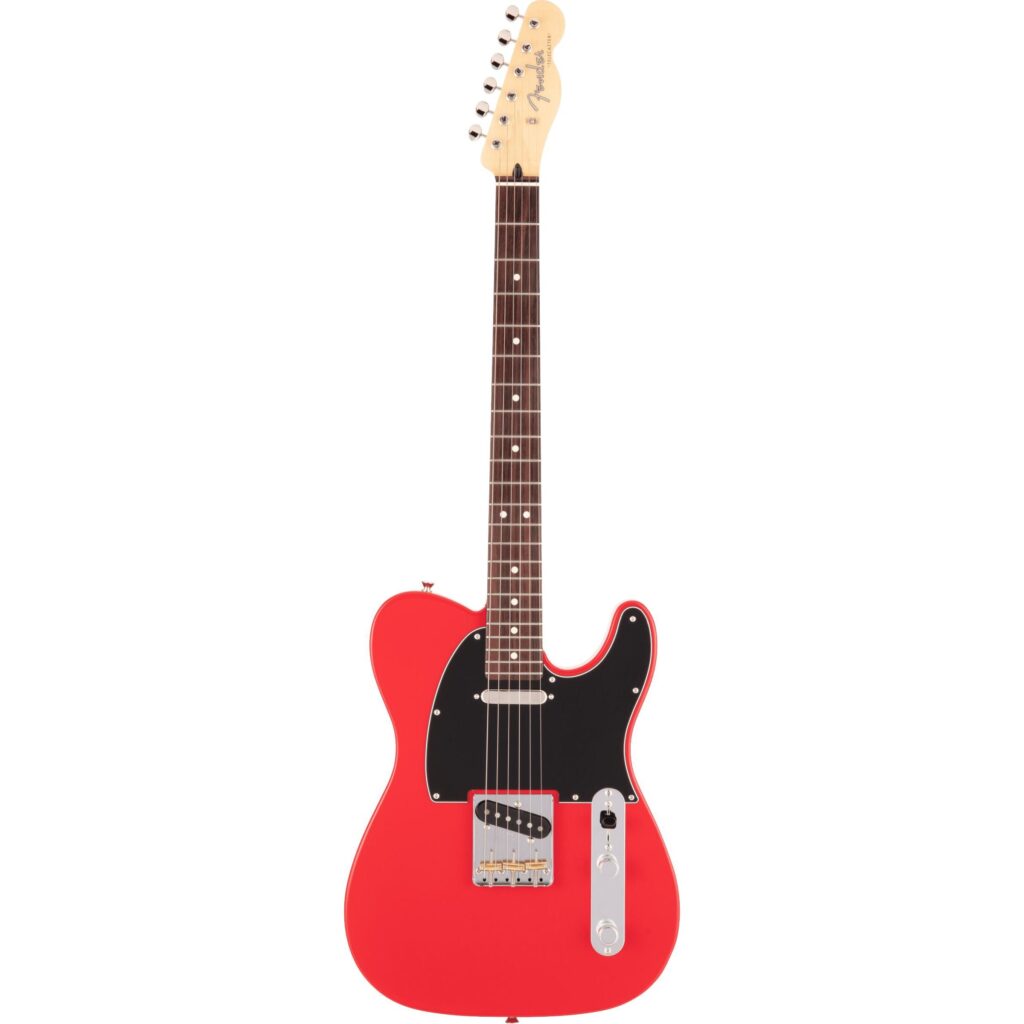 Fender Japan Electric Guitars: A Comprehensive Review
Fender is a name synonymous with the electric guitar. Since its inception in 1946, the company has been at the forefront of innovation in guitar design and manufacturing. One of the most important milestones in Fender's history was the establishment of Fender Japan in 1982. This article will delve into the world of Fender Japan electric guitars, discussing their history, craftsmanship, and various models that have become iconic over the years.
The History of Fender Japan
Fender Japan was established as a joint venture between Fender USA, Japanese company Yamano Music, and Kanda Shokai in 1982. At the time, Fender was struggling to compete with Japanese guitar manufacturers that were producing high-quality instruments at lower prices. The idea behind Fender Japan was to leverage Japanese craftsmanship and cost efficiency to produce affordable, high-quality guitars for the global market.
Since its inception, Fender Japan has gained a reputation for quality that rivals its American counterparts. Some players even argue that certain Japanese-made models surpass the American originals in terms of build quality and attention to detail. As a result, Fender Japan electric guitars have become highly sought-after by collectors and musicians alike.
Craftsmanship and Quality Control
Japanese craftsmanship is renowned worldwide for its precision and attention to detail. Fender Japan is no exception, with a dedication to producing guitars that meet the highest standards of quality. From the selection of tonewoods to the meticulous fretwork, every aspect of a Fender Japan guitar is carefully considered and executed.
An important aspect of Fender Japan's quality control is their adherence to traditional manufacturing techniques. Many of the processes used in the production of Fender Japan guitars are carried out by skilled craftsmen using hand tools and time-honored methods. This results in an instrument that not only looks and sounds great but also feels incredible to play.
In addition to their commitment to craftsmanship, Fender Japan also places a strong emphasis on accurate reproduction of classic Fender models. Many of their reissue guitars are painstakingly researched to ensure they remain as faithful to the original as possible. This dedication to authenticity has made Fender Japan a favorite among purists and collectors.
Iconic Fender Japan Electric Guitar Models
Fender Japan has produced a wide range of electric guitar models over the years, many of which have become highly sought-after by musicians and collectors alike. Some of the most iconic Fender Japan electric guitars include:
Fender Japan Stratocaster (ST)
Arguably the most iconic electric guitar of all time, the Stratocaster has been a mainstay in popular music since its introduction in 1954. Fender Japan's take on this classic design features the same contoured body shape, three single-coil pickups, and tremolo system that have made the Stratocaster a favorite among guitarists for decades.
Fender Japan has produced numerous Stratocaster models, including reissues of vintage designs as well as modern updates with contemporary features. Some of the most popular Fender Japan Stratocaster models include the ST-62, which is based on the 1962 Stratocaster design, and the ST-57, a reissue of the 1957 model.
Fender Japan Telecaster (TL)
The Telecaster is another iconic Fender design, known for its simplicity and versatility. Fender Japan's Telecaster models stay true to the original design, featuring a single-cutaway body, two single-coil pickups, and a fixed bridge. The TL-52 is a popular reissue of the 1952 Telecaster, while the TL-62 is based on the 1962 model.
Fender Japan Jazzmaster (JM) and Jaguar (JG)
The Jazzmaster and Jaguar models were introduced by Fender in the late 1950s and early 1960s, respectively, as high-end alternatives to the Stratocaster and Telecaster. Both models feature an offset body shape and unique switching systems, with the Jaguar also sporting a shorter scale length.
Fender Japan has produced several reissues of these classic designs, including the JM-66 Jazzmaster and the JG-66 Jaguar. These models are highly regarded for their faithful reproduction of the original instruments and have become popular choices for guitarists seeking the unique tones and playability of these vintage designs.
The Legacy of Fender Japan
Over the past four decades, Fender Japan has earned a reputation for producing high-quality guitars that rival their American counterparts. Their dedication to craftsmanship and authenticity has made them a favorite among collectors and musicians alike, while their commitment to innovation has ensured that they continue to push the boundaries of electric guitar design.
In conclusion, Fender Japan electric guitars represent a perfect blend of tradition and innovation, offering players a unique combination of vintage-inspired designs and modern playability. Whether you're a collector, a professional musician, or simply a guitar enthusiast, Fender Japan's range of electric guitars is sure to offer something that appeals to your taste and needs.