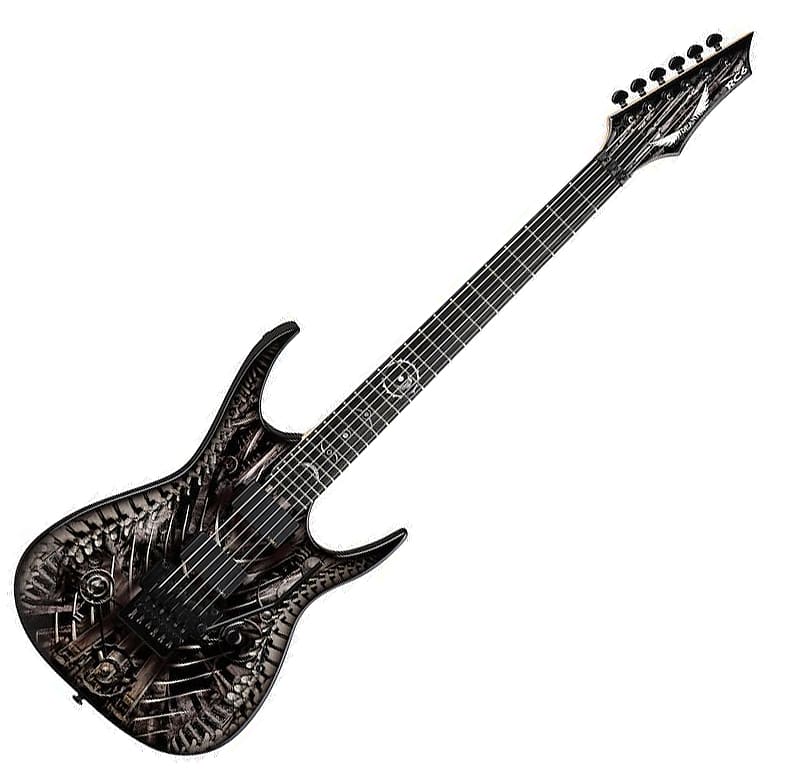 Dean Guitars today announced the release of the Rusty Cooley Signature Series RC6 guitar, a new addition to Dean's ultra-high end USA Artist Collection.
This solid body guitar features a mahogany body with a maple neck and rosewood fingerboard. It sports an abalone "snow flake" inlay at the 12th fret, as well as a Floyd Rose 1000 Series Tremolo system that provides incredible stability for all whammy bar antics. There's also a pair of Seymour Duncan pickups which deliver a hot output thanks to the 3 active volume controls and push-pull switch on each pickup.
The signature series guitars will be made by hand in very limited numbers starting next week, so these guitars are only available through Dean's USA Artist Collection.