Top The Best Ukulele for Fingerpicking
Fingerpicking, a popular technique used in playing the ukulele, involves plucking the strings individually with your fingertips. The art of fingerpicking creates a unique sound that sets it apart from the typical strumming style. As such, choosing the right ukulele for fingerpicking is crucial to achieving the perfect sound and playability. In this article, we will explore some of the best ukuleles for fingerpicking available.
Our Top Picks for the Best Ukulele for Fingerpicking
1) KoAloha Ukulele
When it comes to clarity and ease of fingerstyle, the KoAloha Ukulele stands out. This high-quality instrument is favored by many fingerpickers for its clear and resonant sound. Built with Hawaiian Koa wood, the KoAloha Ukulele not only sounds fantastic but also looks stunning, making it one of the best ukuleles for fingerpicking.
2) Kala Satin Mahogany Concert Ukulele
The Kala Satin Mahogany Concert Ukulele is a top pick for beginners looking to delve into fingerpicking. With its satin mahogany build and superb sound quality, this ukulele offers great value for money. Its concert size makes it ideal for standard GCEA tuning, which works well for fingerpicking.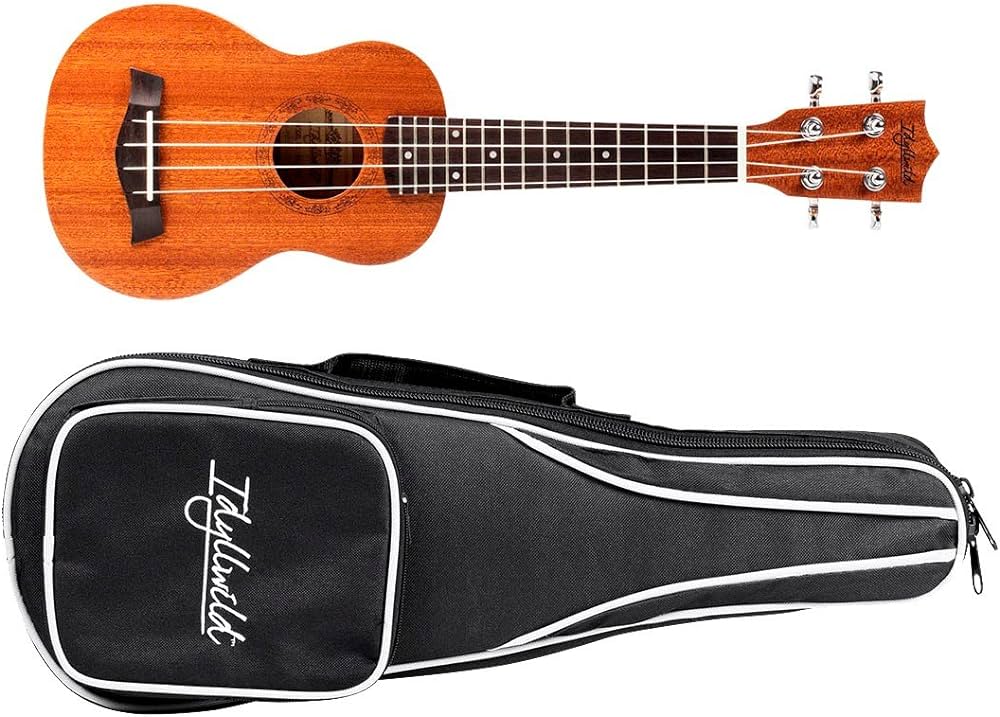 3) Monoprice Idyllwild Sapele Ukulele
The Monoprice Idyllwild Sapele Ukulele is another excellent choice for fingerpicking enthusiasts. Praised for its affordability and quality, this ukulele features a sapele body that produces a warm, rich tone, perfect for fingerpicking styles.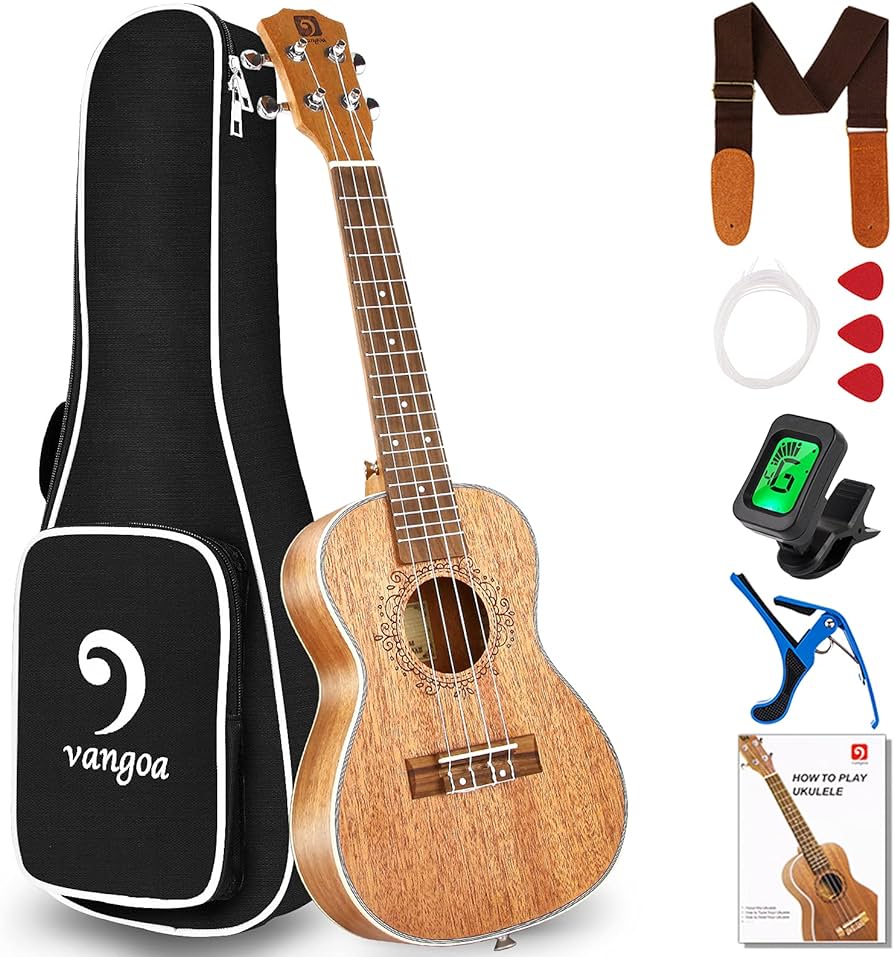 4) Tenor Ukuleles
Tenor ukuleles are highly recommended for fingerpicking due to their larger size and wider fret spacing. These features provide ample room for individual string picking. The tenor size is also popular among professional players, offering a robust sound that's perfect for solos and instrumentals. Some of the best concert ukuleles for fingerpickers include the Kala KA-T Mahogany Tenor Ukulele and the Lanikai ACST Tenor Ukulele.
5) Fender's Venice Soprano Ukulele
The Fender Venice Soprano Ukulele is an instrument inspired by the carefree spirit of Venice, California. It's a compact and lightweight ukulele perfect for music lovers who are always on the go.
This soprano ukulele features a slim "C"-shaped neck profile, which is comfortable to hold and easy to play. Its pull-through bridge design simplifies the process of changing strings, making it convenient for players of all levels.
6) Epiphone's Les Paul Ukulele
The Epiphone Les Paul Ukulele is a unique instrument that brings the iconic design of a Les Paul guitar to the ukulele world. This concert-sized ukulele features a mahogany body with a flame maple veneer top, providing a slightly larger and louder sound with a deeper tone than a traditional soprano ukulele.
7) Martin's OXK Uke
The Martin OXK Uke is a ukulele that offers a unique blend of traditional craftsmanship and modern technology. This soprano-sized ukulele is constructed from high-pressure laminate (HPL) materials, with a top, back, and sides made from koa-patterned HPL. Despite being a laminate, the sound quality is impressive, offering a warm, full tone that's perfect for fingerpicking.
8) Kala's KA-15S Mahogany Soprano Ukulele
The Kala KA-15S Mahogany Soprano Ukulele is a highly recommended entry-level instrument known for its quality, sound, and affordability. This soprano ukulele features an all-mahogany body that produces sweet highs and mellow lows, making it perfect for those just starting their musical journey.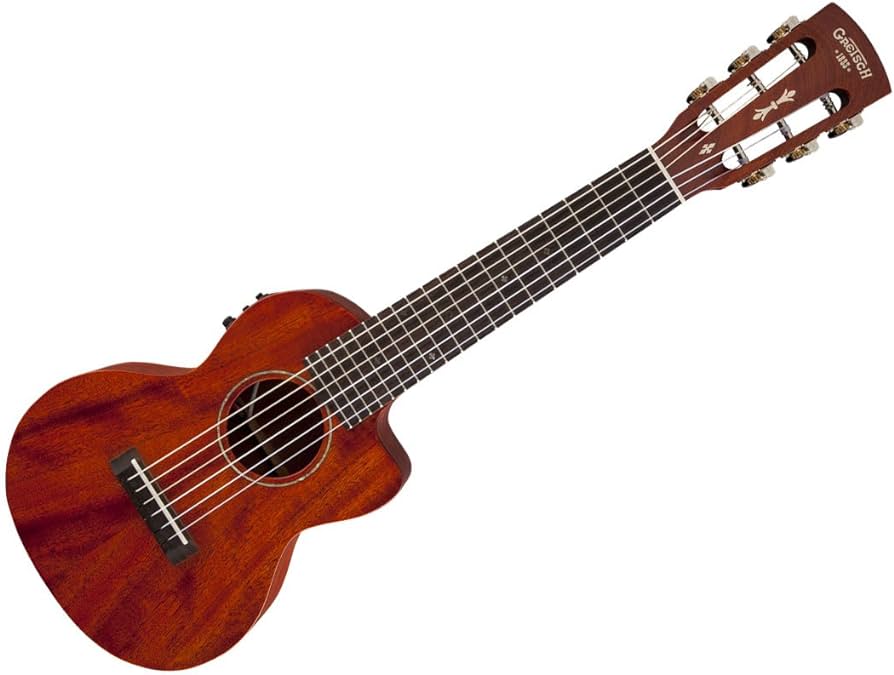 9) Gretsch's G9126 Guitar-Ukulele
The Gretsch G9126 Guitar-Ukulele is a unique and versatile musical instrument that offers guitarists the opportunity to explore the beautifully lilting tones of a ukulele. The tenor-size of this instrument, coupled with its six strings tuned "A" to "A" in standard guitar intervals, makes it perfect for extended-range ukulele arrangements.
Conclusion
In conclusion, the best ukulele for fingerpicking depends on various factors, including your skill level, budget, and personal preferences. Whether you're a beginner or a seasoned player, there's a ukulele out there that can cater to your fingerpicking needs. From the KoAloha Ukulele to the Kala Satin Mahogany Concert Ukulele and the Tenor Ukuleles, these models offer excellent sound quality, playability, and value, making them some of the best ukuleles for fingerpicking . Happy picking!